With no reason to envy the exciting summer transfer market in European soccer, Formula E has had a dazzling break, in which teams and drivers are making big moves ahead of season 9, where the Gen3 car will make its debut.
In this case, the NIO 333 team officially announced the incorporation of Sergio Sette Camara as a new driver. The Brazilian joins the team after several impressive performances during season 8 of the all-electric racing championship, including the achievement of being among the top pole positions in Berlin, New York, London and Seoul.
In statements released on the official Formula E website, Sette Camara expressed his motivation to be part of NIO 333, and thanked the team for giving him the confidence and a new opportunity in the tournament.
Related content: These are the Major Movements in Formula E
"I have been very open about my desire to stay in the Formula E championship and I am very excited about the new Gen3 car," said the South American regarding his permanence for the new stage of the electrified series.
For his part, NIO 333 CEO, Alex Hui, assured that they are happy to have Sette's talent. "He is fantastic and we have already been very impressed with his approach. Securing his services completes another part of the puzzle of the Formula E team moving further up the grid. We head into Season 9 with a lot of motivation and very positive momentum."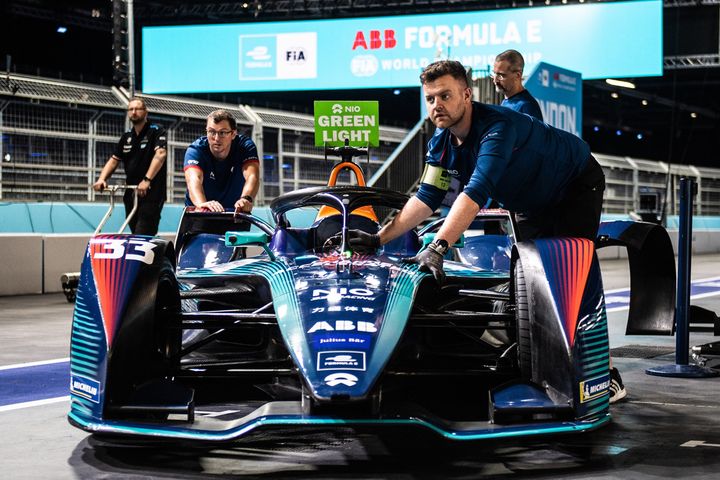 Background
For Sette Camara, urban street circuits are nothing new. The Brazilian driver made his debut at the grueling Macau Grand Prix in 2015. In his first attempt, he finished 22nd, but showed his potential by breaking the lap record with an impressive mark of 1 minute, 5 seconds. In the following two participations, his best result was a third place in 2016.
Before making his debut in the six-race finale of the 2019/20 ABB FIA Formula E Championship, he represented Dragon at the Marrakech Rookie Test in 2020. On that occasion, he finished the session with the second fastest time.
After his incredible performance at the season finale in Berlin, Sette Camara secured a full-time position with DRAGON/PENSKE AUTOSPORT , a position he held until this 2022 to join the ranks of NIO 333.