The action of the Pure ETCR gave continuity to the speed and adrenaline on the Vallelunga Autodrome this Saturday, when the first 100% electric touring car category started with everything in the first valid of the championship, leaving Mattias Ekström ( CUPRA e-Racer) as leaders in their respective groups and Mikel Azcona (Zengo Motorsport X CUPRA).
In this way, Azcona marches as a leader in Group A after registering 27 units after showing his talent on the track to beat Stefano Coletti (Romeo Ferraris) in a tough battle, who won 22 points, closely followed by Augusto Farfus (Hyundai Motorsport N).
"It was exciting. The lap times between Mikel and Augusto were exactly the same. They put a lot of pressure on Mikel, but he did a great job", said Xavi Serra, CUPRA Racing director, after his pilot's exhibition on the roman track.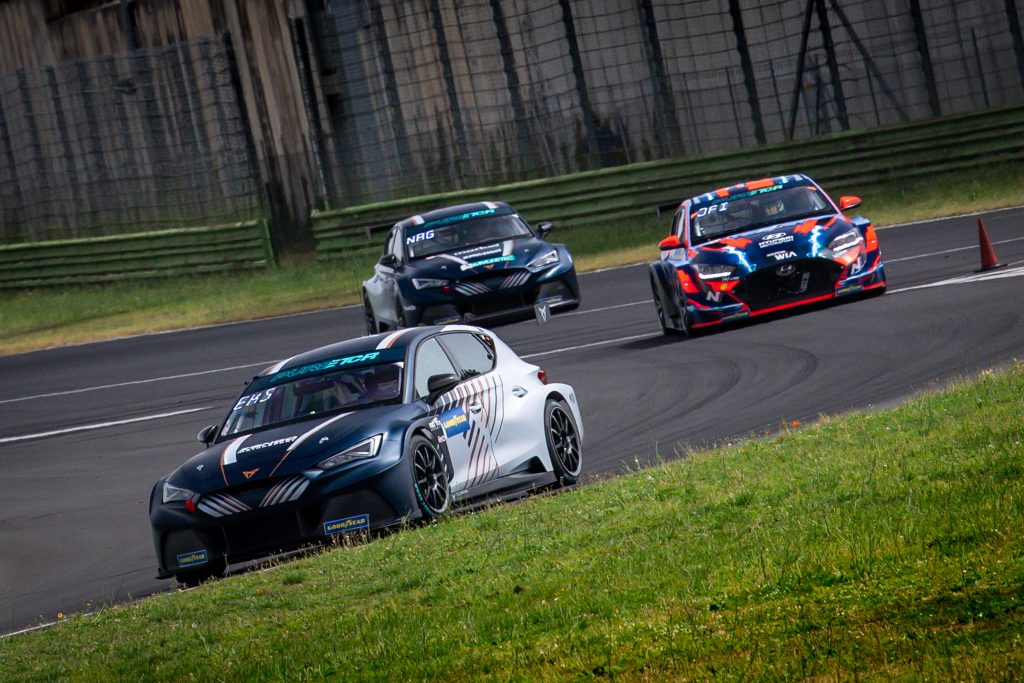 Related content: Everything you need to know about the Pure ETCR, a 100% electric passenger car category
On the other hand, in Group B, Mattias Ekström stood out aboard his CUPRA e-Racer, who also has extensive experience in another sustainable category in full swing such as the Extreme-E, starring in a great duel against the Romeo Ferraris rider, Luca Filippi, who in fact also won his afternoon session but in the end Ekström ended up taking the lead on the 1.7km circuit.
However, it should not be trusted, as he is closely followed by Jean-Karl Vernay, from Hyundai Motorsport N, five points behind the first place (22) while Filippi lurks with one unit less (21) seeking to take advantage of the slightest error to storm the positions of honor in the Pure ETCR.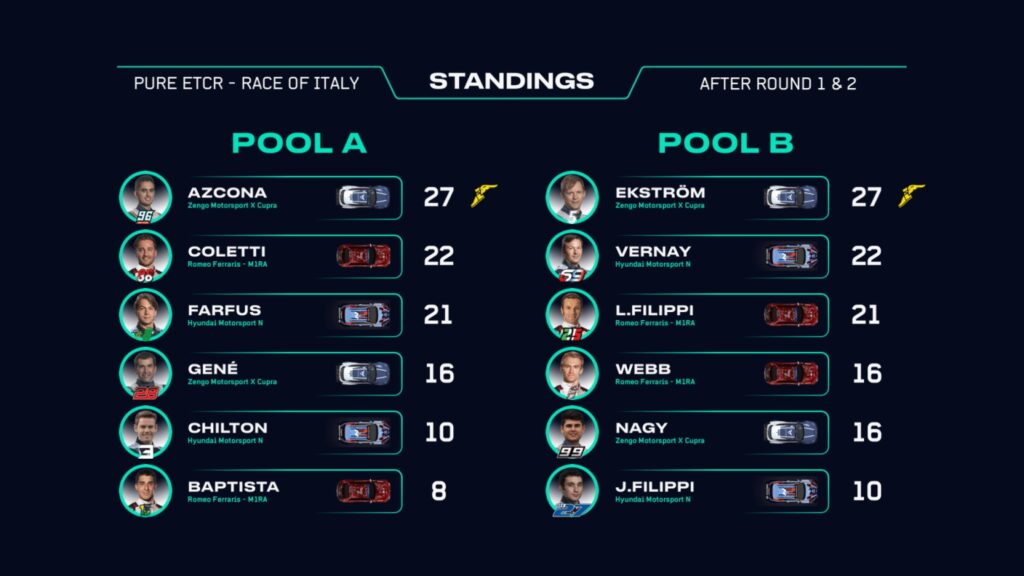 However, the action will continue this Sunday through the third round and the time trial, ready to surprise everyone using the circuit with the longest route (3.2 km). There, 100% sustainable and environmentally friendly cars will have all the power (500 kW) at their disposal to fight everything, as we remember that qualifying for the DHL SuperFinal is also at stake.
Written by | Ronald Ortega