There is less time for the start of the PURE ETCR, a new series of electric cars, which was presented in 2018 at the Geneva Motor Show and is now a reality that is about to hit the tracks.
Just over a month before the start of the electric motors, the competition carried out official tests that were received with open arms by one of the participating teams such as Romeo Ferraris.
The team's operations manager, Michela Cerruti, applauded the PURE ETCR organization, after seeing it in action for the first time at Autodromo Vallelunga last week.
Related content: PURE ETCR: Romeo Ferraris announces the brand-new addition of Stefano Coletti
As part of preparations for the first fully electric multi-brand touring car world championship, the series conducted a "stress test" at the Italian headquarters, which was developed through race formats, operating procedures and a simulated broadcast of the event.
Bode well
Following the completion of track activities, Cerruti had a positive reaction to see Romeo Ferraris' 500 kW (670 hp) Giulia ETCR compete against rival machinery from Hyundai Motorsport and CUPRA Racing.
"We've tested the new weekend format, which I find very interesting and attractive," said Cerruti. "Given the very tight timing, the entire ETCR operation has become for us a very stressful test! More seriously, the activity at Vallelunga has been very positive," she said.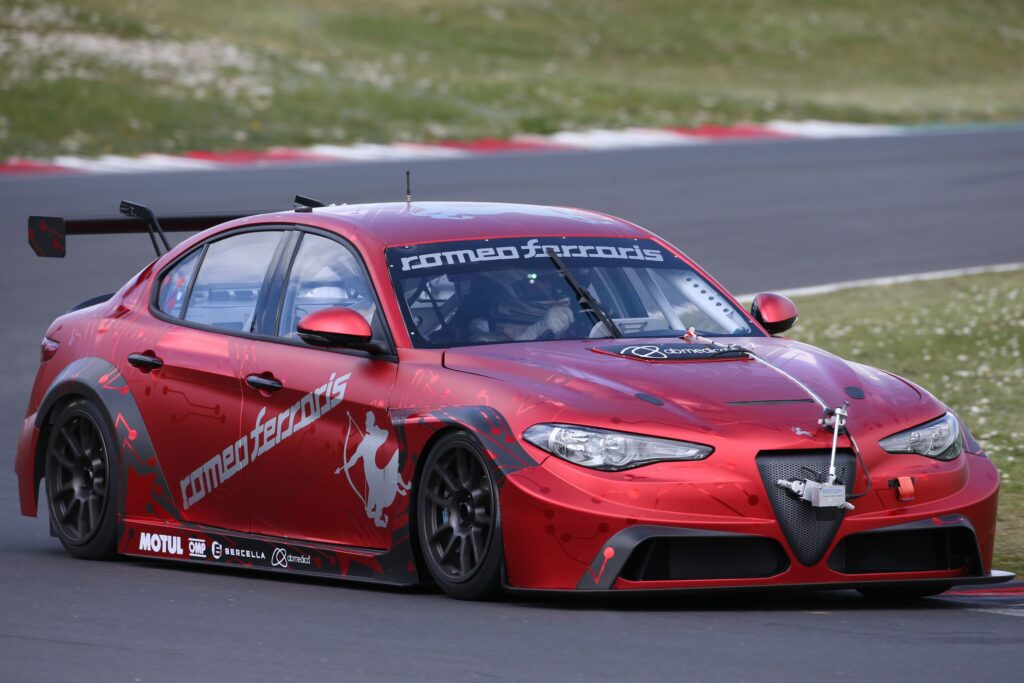 Stefano Coletti, confirmed in March as the first Giulia ETCR racing driver, participated in last week's race simulations, which began under the exclusive PURE ETCR starting gate.
Former European Le Mans Series champion Oli Webb took part and tested the car built by Romeo Ferraris for the first time, while his recently announced teammate Luca Filippi was unable to attend the event.
Read also: Hyundai will be one of the participants of PURE ETCR
Cerruti praised the contributions of both drivers during the test, which used long and short courses on the Italian circuit. "We had the possibility to test on different track configuration and with different battery voltages, allowing Stefano to continue the development work with the car."
"I was happy to benefit from Oliver's cooperation during these days. He proved his great experience in motorsport and his approach was optimal. After having announced Coletti and Luca Filippi, we are optimising our resources for the other two drivers," he added.
Everything is ready for the first season in the history of the PURE ETCR to begin in Vallelunga from June 18 to 20.
Written by I Jhonattan González