When Nico Rosberg left Formula 1 in 2016, just after becoming champion, future images projecting more and more epic fights against Lewis Hamilton immediately faded. The German preferred to take other paths where those decisions led him to have his own Extreme E team, and interestingly, so did the Briton.
Rosberg and Hamilton serve as owners of Rosberg X Racing and X44, although Nico has a more participatory role than Lewis. However, their entry into Extreme E opened a new chapter of sporting rivalry without being the protagonists behind the wheel, where the second battle was won, again, by Rosberg after being champions of the 100% electric off-road category in 2021.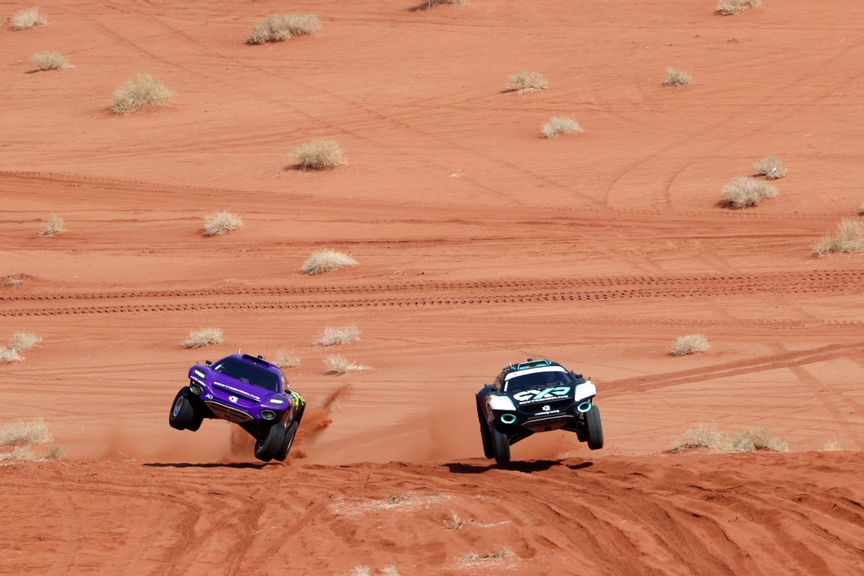 "Round 3" began in 2022 with the Desert X Prix in Neom, Saudi Arabia. There, RXR delivered another blow to the table and started the season with X44 triumph, being a Déjà vu of 2021. Now, while the German's team has won more races and has the inaugural campaign title, is it really the stronger team than X44?
Related content | Extreme E 2022: Format, Drivers, Teams, Calendar, Car, What's New and the Most Complete Guide to the Series
Rosberg X Racing vs X44
Knowing who is better, a difficult decision that depends purely on each person's criteria, given that on a statistical level, Rosberg X Racing outperforms X44, they have good race pace and are almost always at the front of the grid. On the other hand, X44 has presented reliability problems during season 1 that prevented them from winning on more than one occasion.
Now, in qualifying they are the best, nobody like them. They have won all the Saturday sessions with total authority, demonstrating the great competition rhythm and understanding between Sébastien Loeb and Cristina Gutiérrez. Now, when mechanical problems, bad luck or inconveniences stayed away from them, they won the only race they have to their credit (Jurassic X Prix), absolutely dominating all sessions.
So, who has been the most solid so far? Surely this question will generate divided opinions.
Written by | Ronald Ortega