Since Formula E hit the tracks in Beijing during 2014, Sebastien Buemi has remained with the same team, e.dams, being crowned champion in 2016. However, this situation will change when the Gen3 era begins.
According to information released by the media "The Race", the Swiss driver would have closed the deal to join the ranks of Envision Racing from 2023.
The movement of the racer would be finalized after it was known that Robin Frinjs (Envision Racing), would have everything ready to return to ABT, a team that announced its return to Formula E from season 9.
Read also: Sardinia: Key Stage to Define the 2022 Extreme E Title
It is expected that soon the agreement between Buemi and Envision will be made official to team up with Nick Cassidy. It should be noted that the team plans to forge a customer relationship with Jaguar.
The alliance will include integration into Jaguar's powertrain development program and a few test days out of a total of 20 allowed. Jaguar is expected to operate its car for the first time next month after the Jakarta E-Prix.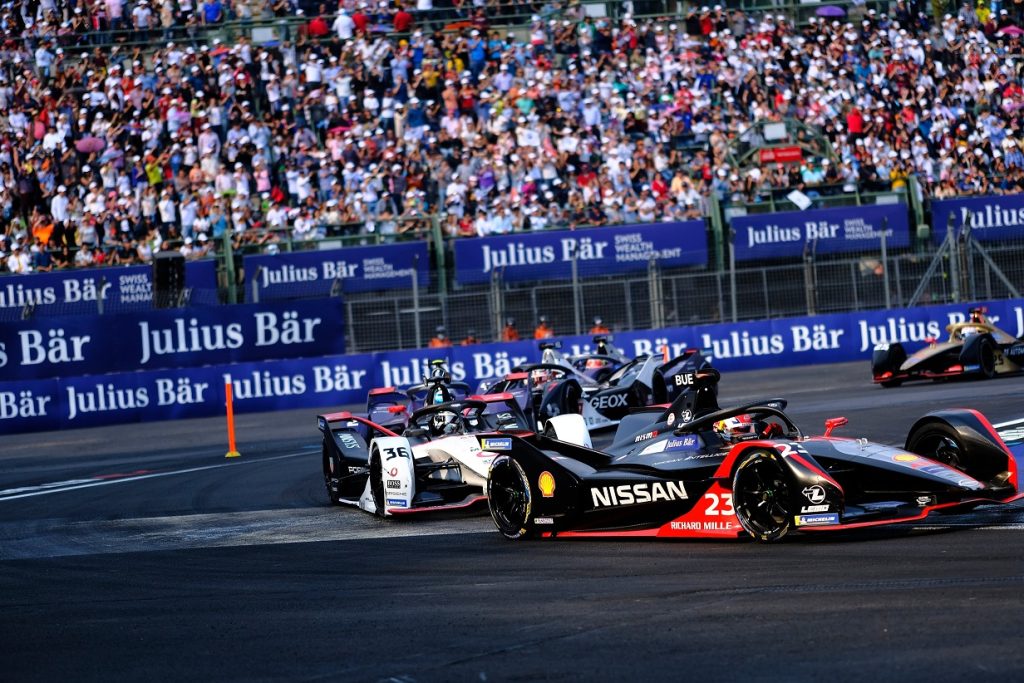 Nissan's Plan B
Nissan e.dams Director Tommaso Volpe did not openly refer to Buemi's departure, but assured that the team is considering options regarding the drivers who will be in the team for the next season.
"We have not yet made a decision on the driver lineup for next season because there are many other things to consider," he said. These include a restructuring of the Nissan program, which will be a departure from the current setup with e.dams.
Volpe confirmed that the evaluation phase of the changes were finalized after the acquisition of the Formula E team in April, and several targets are now being targeted as Nissan enters the Gen3 testing phase.
Buemi's Formula E Roadmap
The Swiss driver scored his first victory for Renault e.dams at the Punta del Este E-Prix in Uruguay in December 2014, and then went on to largely dominate the second and third seasons of Formula E.
Buemi only missed out on retaining his 2015-16 title when he was forced to miss two races due to a schedule clash with the World Endurance Championship in July 2017.
The 33-year-old stayed with the team when it transitioned from Renault to Nissan in 2018, and scored an emotional victory for the team in New York in July 2019, just two weeks before his founding father, Jean-Paul Driot, died.