Everything is ready for the new Formula E fair on May 8 in the principality of the French Riviera, Monaco, the only destination that will not have a double event and that will put the expectation of the fans to the maximum, after the eventful race of Valencia on April 24.
On that occasion, the Dutch Nyck de Vries won his second title (the only one to repeat victory to date) in a day dubbed "The craziest race in Formula E", as more than half of the drivers ran out of energy for the last lap, which resulted in a surprising podium.
This will be the fourth visit to what is known as one of the most iconic circuits in the world, where the drivers will put their agility to the test on narrow roads and steep slopes, on extremely fast terrain.

Read also: Formula E expands: Claro Sport will broadcast the rest of the season 7 for Latam and Central America
"From many perspectives, this circuit is perfectly designed for Formula E. Its speed and the narrowness of some of its roads will offer many opportunities for overtaking," said Formula E Championship Director Alberto Longo.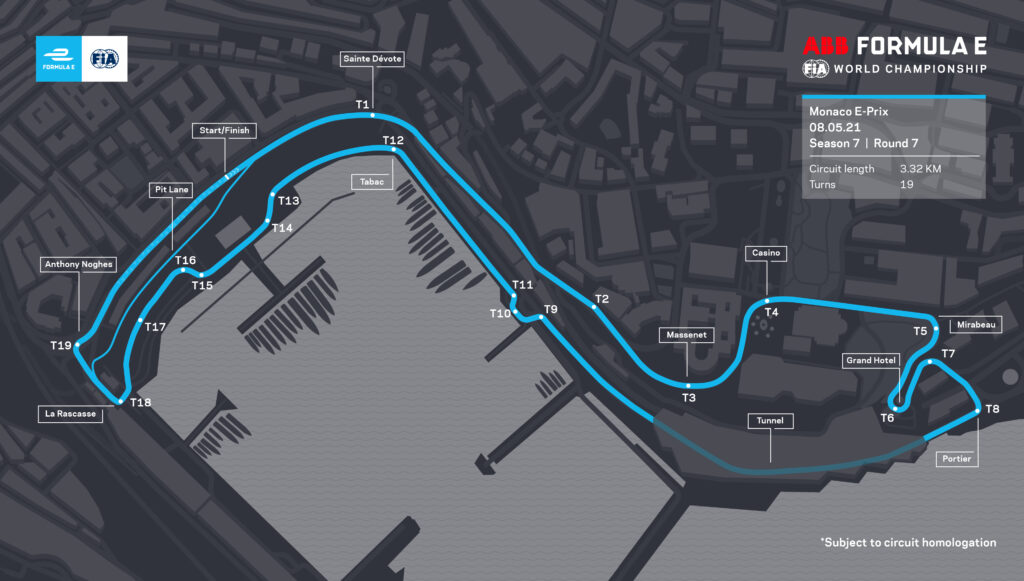 Energy in everyone's sights
Several of the drivers who saw their cars stop in the first race of the double date in Valencia, did not manage the energy correctly. This fact will become relevant on the incredible Monaco track, a setting that has several steep slopes and sections in which speed will play an important role.
A fairly even top
With five winners in the six races that have taken place during the 2021 season, the start of Formula E has received a shot of adrenaline.
Nyck de Vries is at the top of the table and his next 5 followers less than twenty points, so the battle of Monaco will undoubtedly be an opportunity for the Dutchman to take off from the top or simply pair up even more shares in the ABB FIA Formula E World Championship.

Written by | Osward Rubio