After debuting in style in Monaco-Peille, the World e-Bike Series is preparing for the second round of the 2022 season of the WES UCI E-Mountain Bike World Cup 2022, to be held in the Monghidoro area of the Bologna Apennine Mountains from May 28-29.
There, on the men's side, Jérôme Gilloux will be looking for another double to keep him at the top of the Riders' Championship, while Justine Tonso will try to do the same on the women's side, as both Lapierre Overlolt team riders mastered the double event held in the Principality.
Two races under two different circuit formats, but in the same place, await both riders in Italy along with the rest of the grid. The layout will be set up with the intention of making the competition exciting, without negative traces for the environment, as well as leaving roads that can be used by the local community.
Related content: This was Monaco-Peille: The First Round of the WES UCI E-Mountain Bike World Cup 2022
Circuit #1
Like Monaco-Peille, the race will be run counter-clockwise. Track #1 will have 3.5 kilometers of course per lap, 21 kilometers in total with 6 turns to see the checkered flag, where riders will battle an incline of 1,242 meters.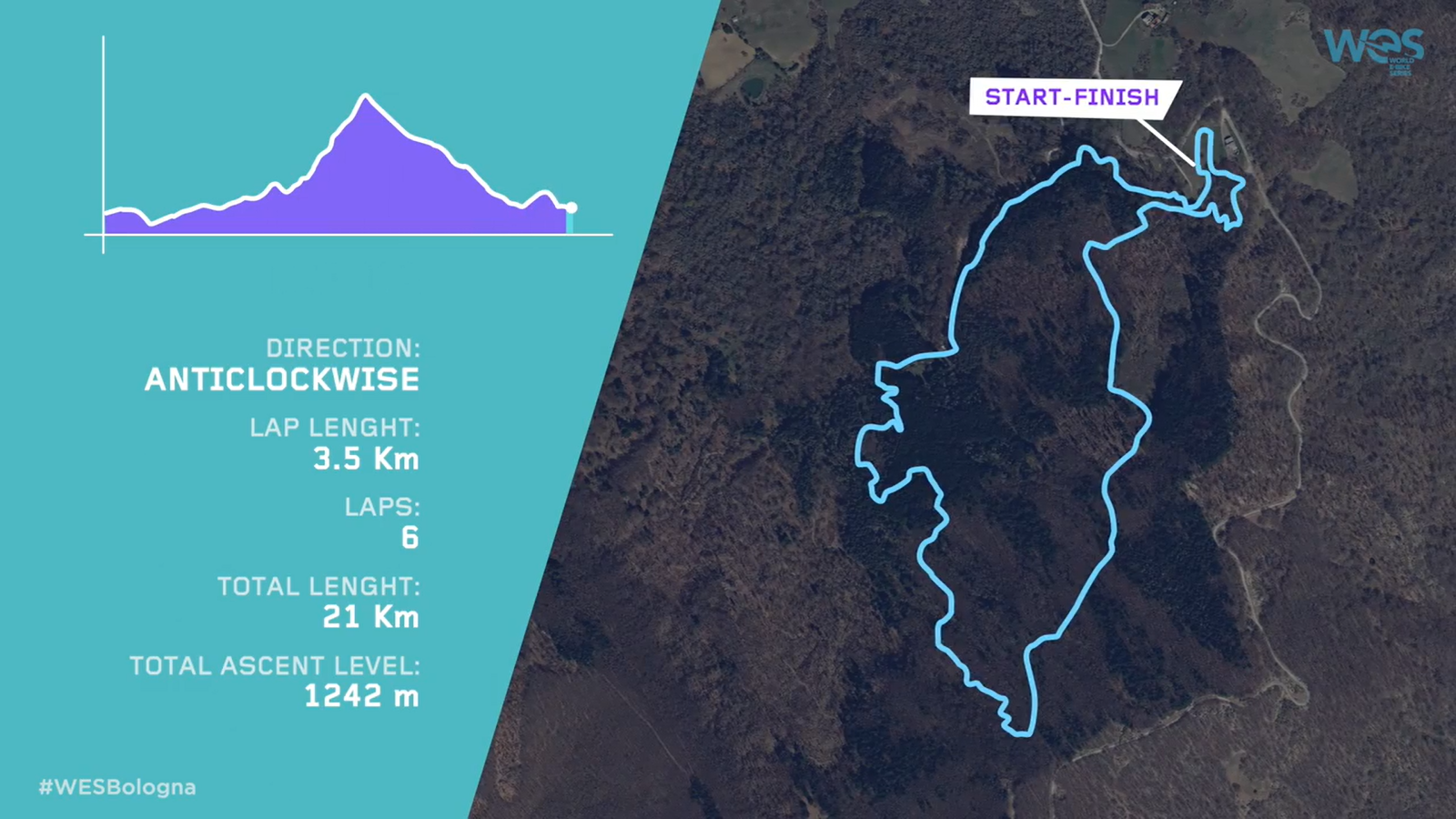 Circuit #2
The second circuit will be exactly the same as the first one, with the particularity that it will be run clockwise, being the first time this will happen in the 2022 season, leaving in the riders' hands the ability to perform at their best on the same stage but with opposite directions.
About WES
WES World E-Bike Series was born in 2019 in Monaco, to organize and promote the first international competition of exclusively electric bicycles. By 2020, the category took the step to the next level by receiving the title of the first and sole UCI E-Mountain Bike Cross-Country World Cup.
WES aims to go beyond the sport, to offer the cycling industry an exciting new sustainable-mobility format. WES promotes E-MTB as a fun and challenging choice for athletes and amateurs, and mountain bike tourism as a driver for hosting venues' visibility.
Written by | Ronald Ortega