Air transportation is taking an important step towards new technologies and electric vehicles use, in order to protect the environment by reducing emissions and seeking alternatives to change the traditional business model.
Two aviation giants have announced a partnership that could represent a turning point in innovation development: Volocopter, a leading company in urban air mobility (UAM) and Civil Aviation Training Solutions (CAE), worldwide specialists in aeronautical training.
Both companies are joining forces to implement a pilots' induction and certification program for Electric Vertical Take-Off and Landing (eVTOL) operations. The plan's objective, according to information published by both organizations, will boost the future workforce and ensure safe introduction of eVTOL operations.
Related content: BASF to build new battery recycling plant at cathodic materials factory in Germany
To achieve this goal, CAE will provide all its Artificial Intelligence, Virtual Reality, Mixed Reality, as well as data analysis and insights from Volocopter to integrate all processes required.
Partnership operation
Both companies will be the perfect match not only for the project in question, but for their own benefit. Volocopter is currently seeking European Union Aviation Safety Agency (EASA) certification of its two-seat VoloCity aircraft, in order to launch commercial operations for the 2024 Olympic Games in Paris, and various international cities over the next five years.
Volocopter will buy a CAE simulator to be used in its pilot training scheme certification, and CAE will develop new student-centered training material as a supplier to Volocopter.
CAE plans to invest up to $40 million to expand its educational network to support projected demand for Volocopter pilots in the first few years of operation, deploying instructor teams tuned to Volocopter's growth.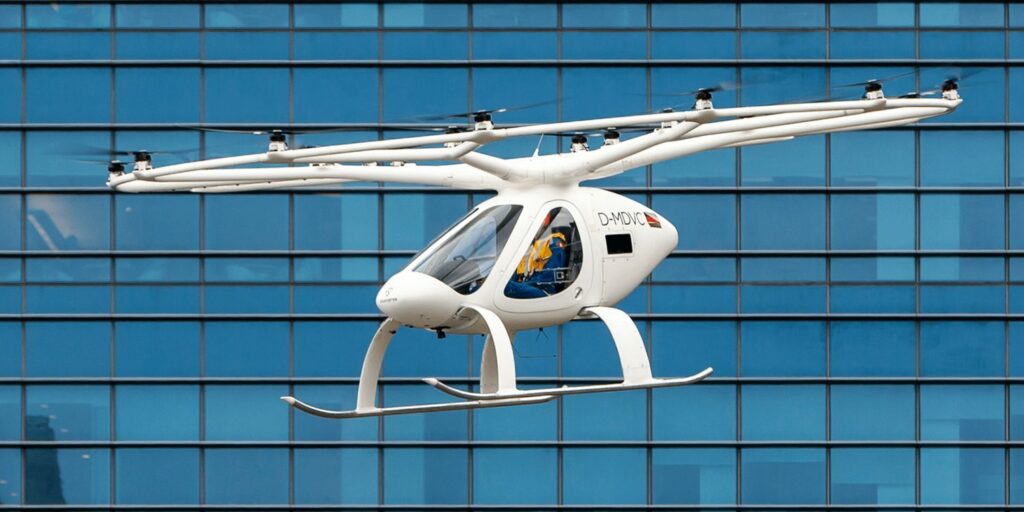 CAE Group President Nick Leontidis said about the partnership, "We are committed supporting Volocopter's inspiring vision and expect to lead the UAM pilot training design that prioritizes the operational safety through our data-driven solutions, worldwide."
"As a high-tech company and industry leader in pilot training, we continually seek to provide solutions that make the world a safer place," he added.
Meanwhile, Florian Reuter, Volocopter's CEO, expressed satisfaction about the partnership. "We are excited about CAE's support and we are looking forward to cooperate as partners focused on combining future-oriented technologies to guarantee aviation safety."
"As we are scaling our UAM services in cities around the world, pilot training and qualification for our Volocopters will be an important element. We are proud to partner with CAE, a company with a track record in developing best-in-class," he noted.
Read also: Constellium supplies aluminum solutions for Audi e-tron GT EV
While most eVTOL developers are ultimately aiming for autonomous operations, it is expected that urban air mobility's first aircraft will have pilots on board to comply with today's regulatory and air traffic management requirements.
UAM is an emerging aviation industry player focused on air connectivity in and around cities. Volocopter's electric aircraft family is designed to relieve the heavily fossil-fueled inner-city urban traffic for people and goods.
Written by I Jhonattan González