The WES Lombardy Round presented by Fassi took place on a sunny and beautiful day at San Paolo d'Argon, with clear skies setting the stage for another 2023 UCI E-MTB XC World Cup event. The Benedictine monastery served as a breathtaking backdrop for the track and paddock, adding a unique touch to Race 1.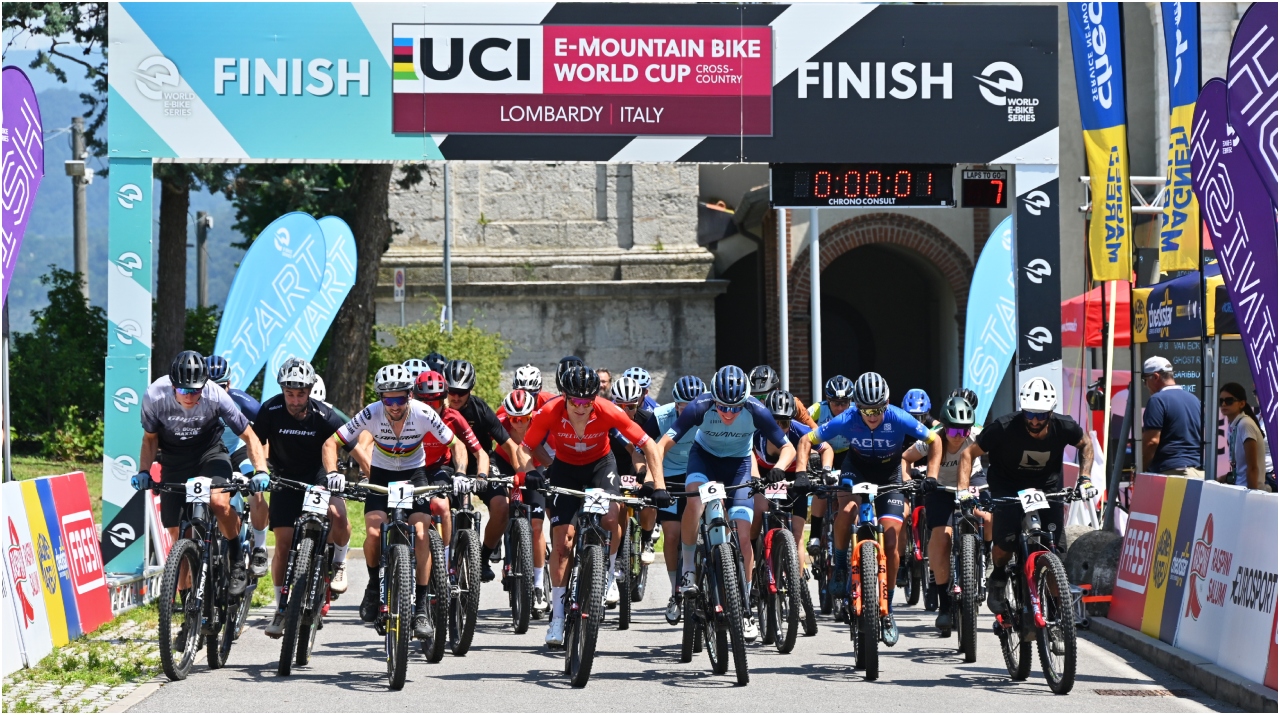 The day kicked off with Jérôme Gilloux and Justine Tonso (Lapierre Overvolt) securing the Raspini Pole Position, displaying skills and speed as recently crowned French champions.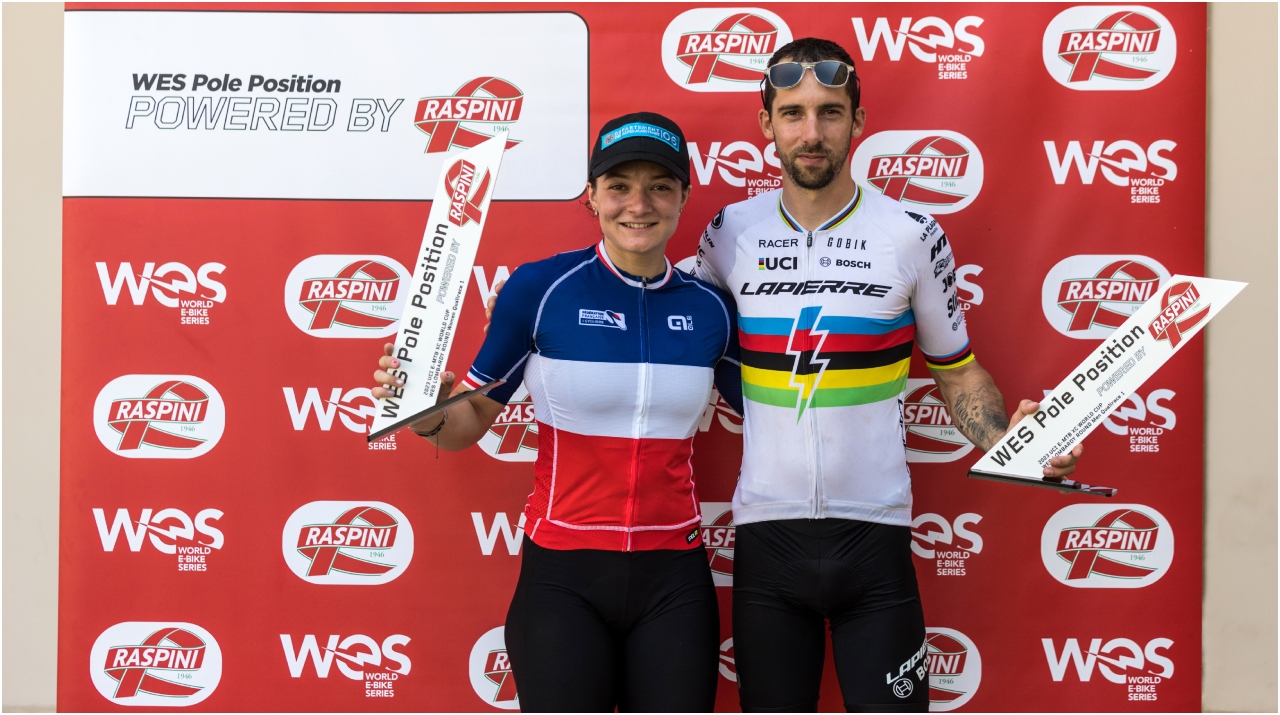 Gilloux and Sofia Wiedenroth (Specialized) took the lead at turn 1 to win the Fassi Holeshot, demonstrating their quick reflexes and competitive spirit right from the demanding start section of this race.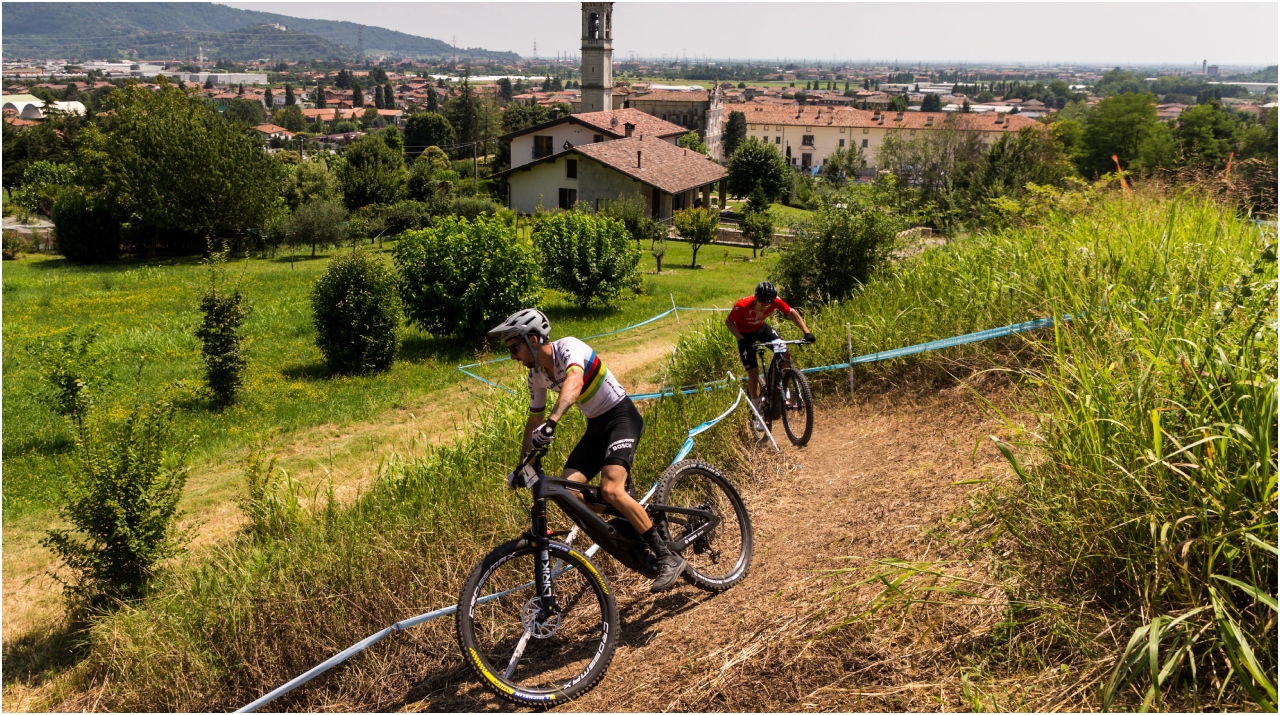 "The Specialist" Gilloux showcased his dominance by sweeping all the day's packages: he secured the top spot in the Qualirace, claimed the Holeshot, and emerged victorious after 7 laps of pure racing, while Swiss Joris Ryf (Specialized) followed closely behind and German Heiko Hog (Advance E-Racing) crossed the finish line to keep the podium last spot for the first time ever at WES.
Behind them, Rico Libesc, also from Advance was fourth and Loïc Noël (Bergstrom Swiss) was fifth. Andrea Garibbo (Haibike), representing the Italian flag made his awaited return to the series with a well-earned seven place.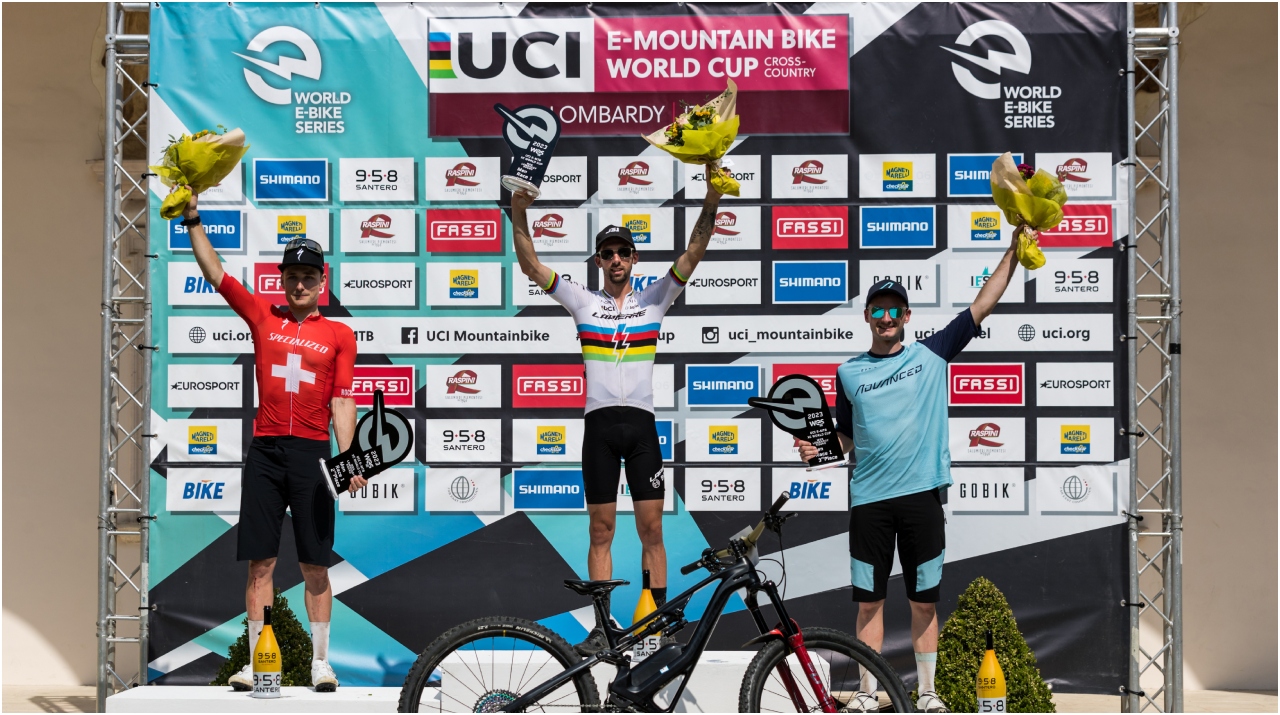 Win, Puncture and Side-by-side Battle
Justine Tonso started at the front but faced a setback in the second lap as she experienced a puncture, causing her to go down to the bottom. Despite the adversity, Reigning French Champ was able to fight by mounting a remarkable comeback from the back.
Ultimately, it was Wiedenroth who emerged as the Race Winner, shining and displaying her prowess on the track since the first lap. Swiss Nathalie Schneitter (Trek-Bosch) conquered a solid second place, while Tonso fought her way back to take her bike as the third one.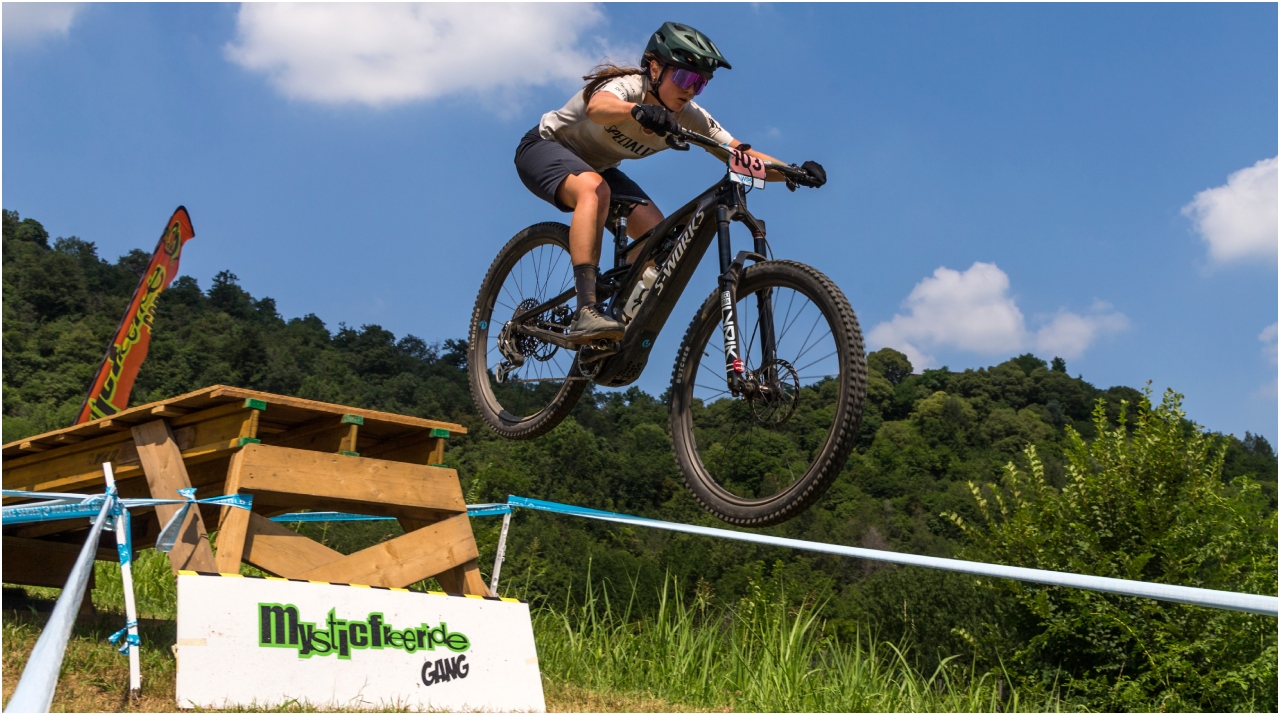 Anna Spielmann (Haibike) closely pursued Lapierre Overvolt's rider throughout the race, adding an extra layer of competition as she finished fourth, followed by Antonia Daubermann (Advance E -Racing) as fifth. Italian rider Anna Oberparleiter (RH Racing) gave her all to secure a sixth-place finish.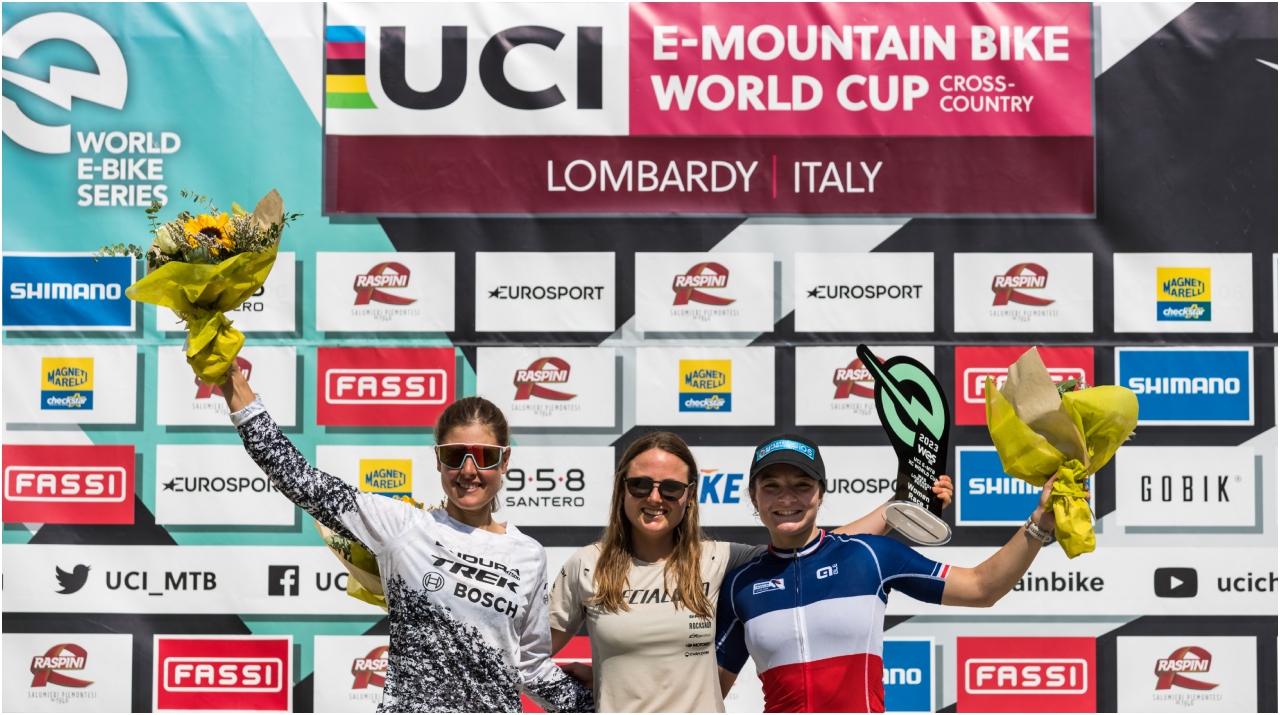 Tonso Takes Victory on Day 2, Ryf Wins and Prevents Gilloux's Perfect Weekend
WES Lombardy Round presented by Fassi witnessed another sunny day for Race 2, accompanied by scattered clouds that adorned the landscape. As the race unfolded, electrifying performances and intense battles captivated the scenario of a new 2023 UCI E-MTB XC World Cup battle.
Sofia Wiedenroth (Specialized) and Jérôme Gilloux (Lapierre Overvolt) were the Raspini Pole Position winners and also took the lead in the first corner, securing the Fassi Holeshot for second day in a row. The Fassi awards were presented by MotoGP legend Dani Pedrosa, who made his return to series as a Fassi ambassador.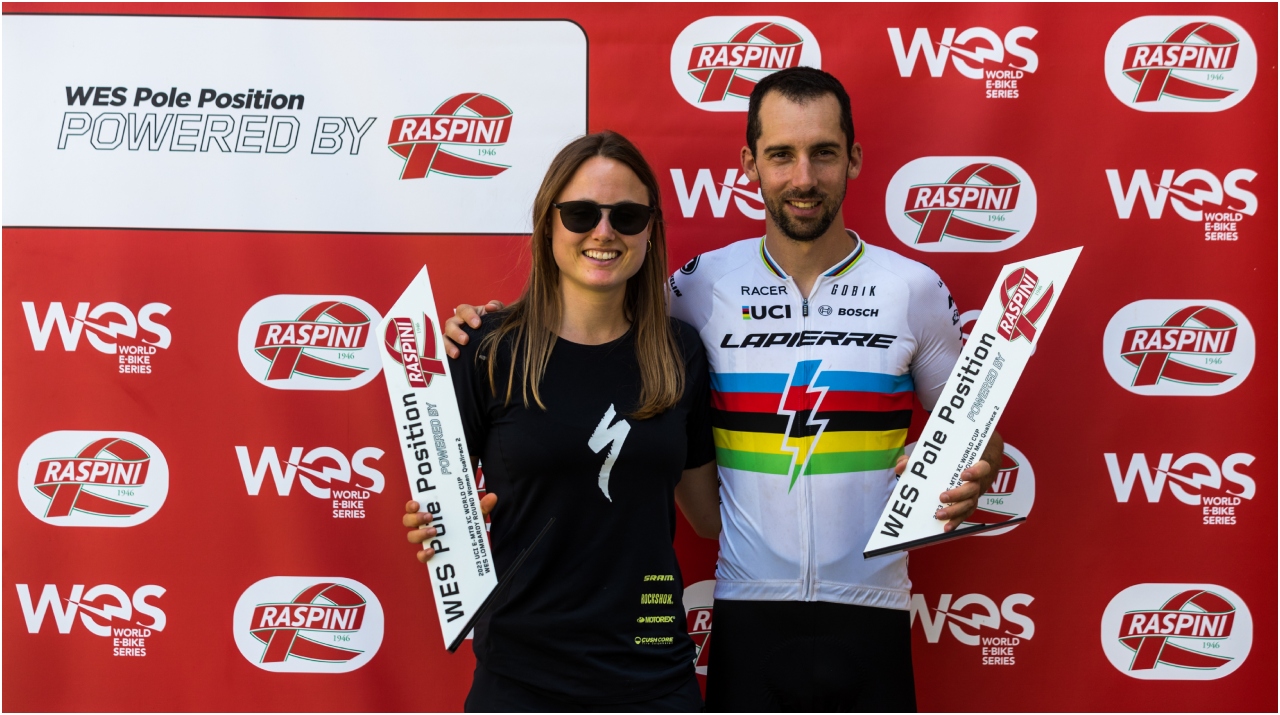 In the Men's Gilloux was first overtaken by Ryf on lap two, then took back the lead and maintained it for several laps, but he faced fierce competition from Swiss Joris Ryf (Specialized), who remained in close pursuit his relentless efforts paid off as he overtook the French Champ on the last lap, clinching the victory in Race 2.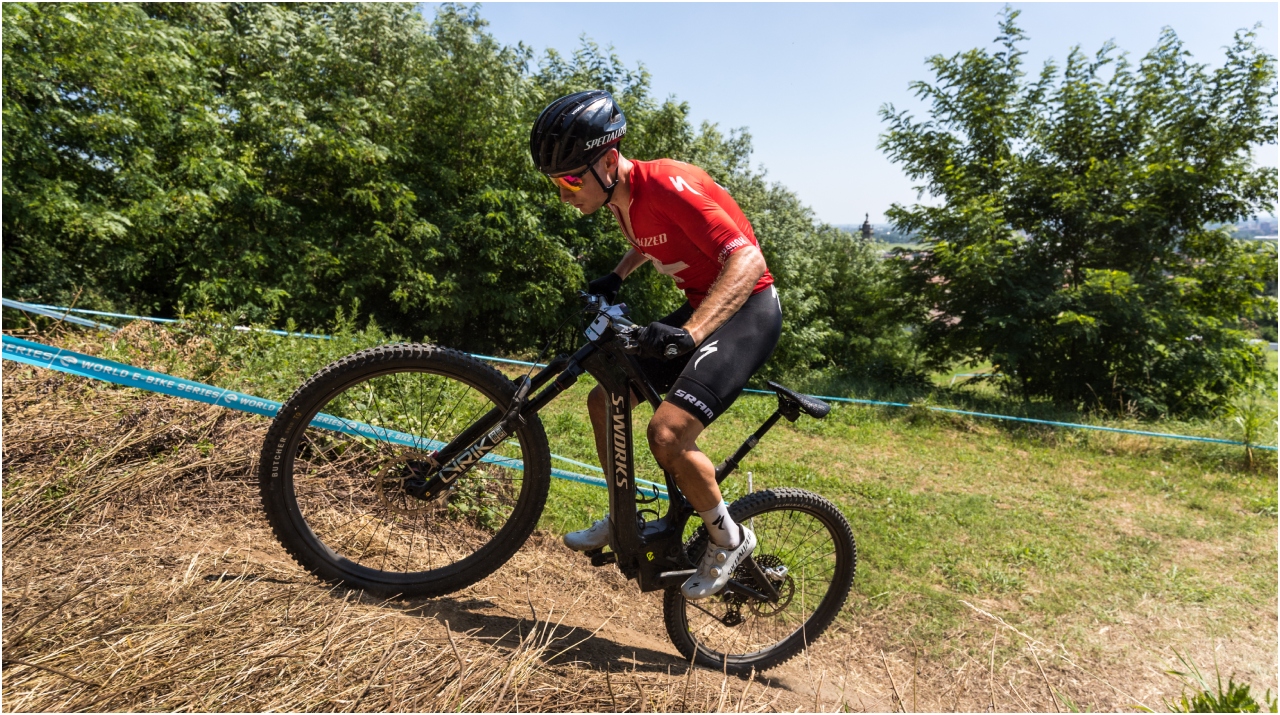 Ryf's triumph prevented "The Specialist" from having a perfect weekend as Lapierre Overvolt's rider had already dominated both Qualiraces, claimed both Holeshots and the win in the Saturday Race.
Théo Charmes (Team AOTL) finished in third, followed closely by Robert Williams (Haibike), who secured the fourth position. Making a notable comeback to WES, Honduran rider Milton Ramos (Rockrider – Towcar) shined with an impressive fifth place.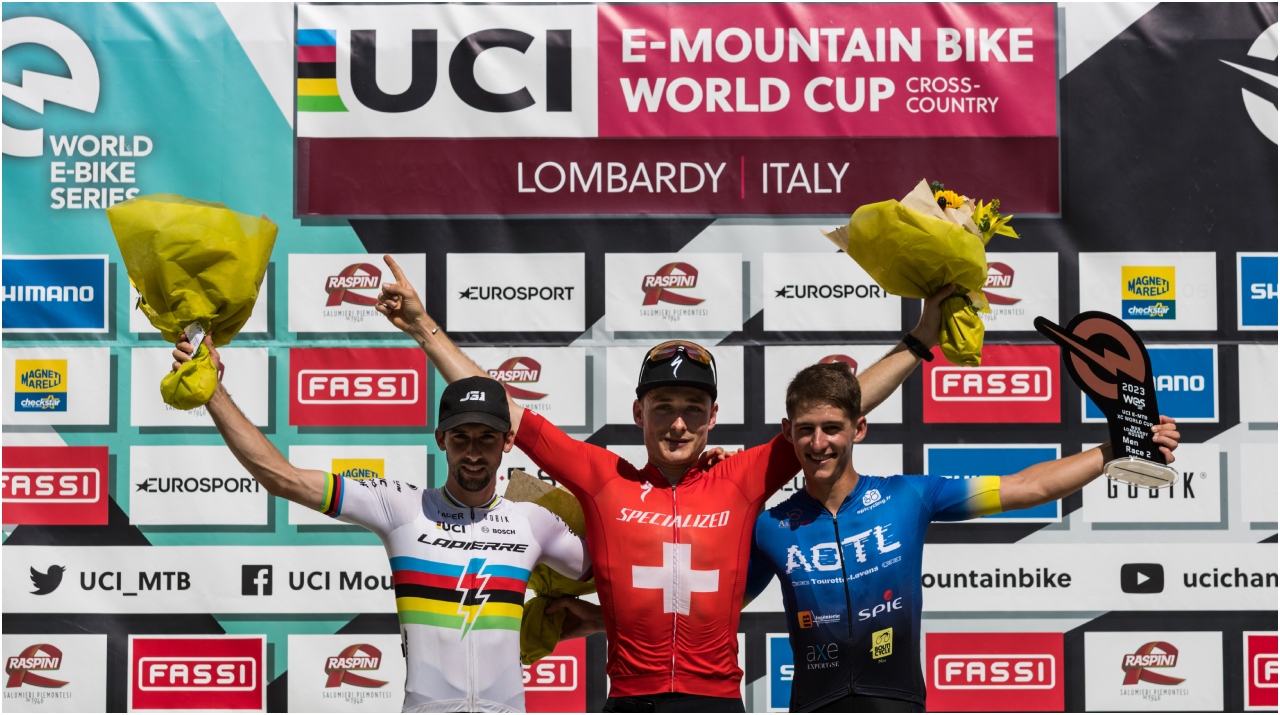 French Champ Extends Her Lead
An incredible performance of Justine Tonso (Lapierre Overvolt), who struggled at the start and then managed to overtake her rivals lap by lap, taking a convincing victory. This result allowed her to overcome the setback of a puncture on Day 1 and extends her lead in the overall standings over Swiss Nicole Göldi (Trek Bosch – DNS this weekend).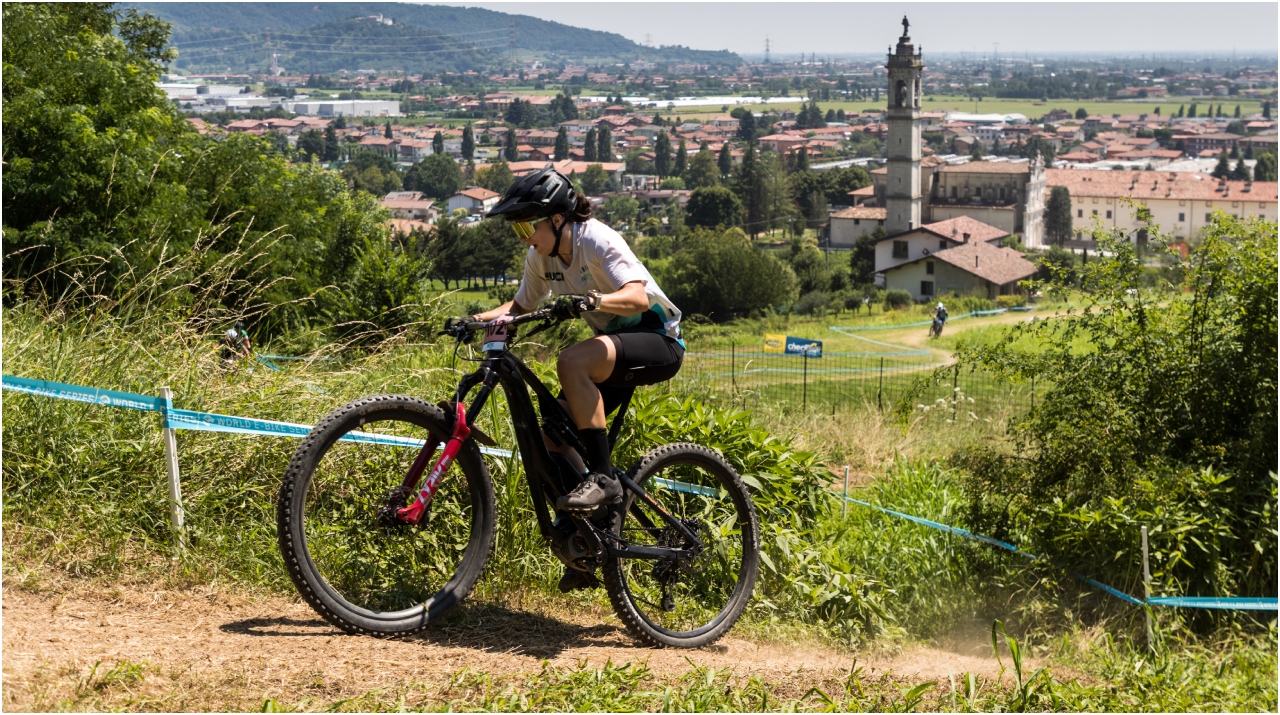 Nathalie Schneitter (Trek-Bosch) crossed the finish line as second just three seconds ahead of the German Wiedenroth, who was initially leading the race. Italian Anna Oberparleiter (RH Racing) was fourth ahead of debuting Dutch Anne Terpstra (Ghost Factory Racing) in fifth.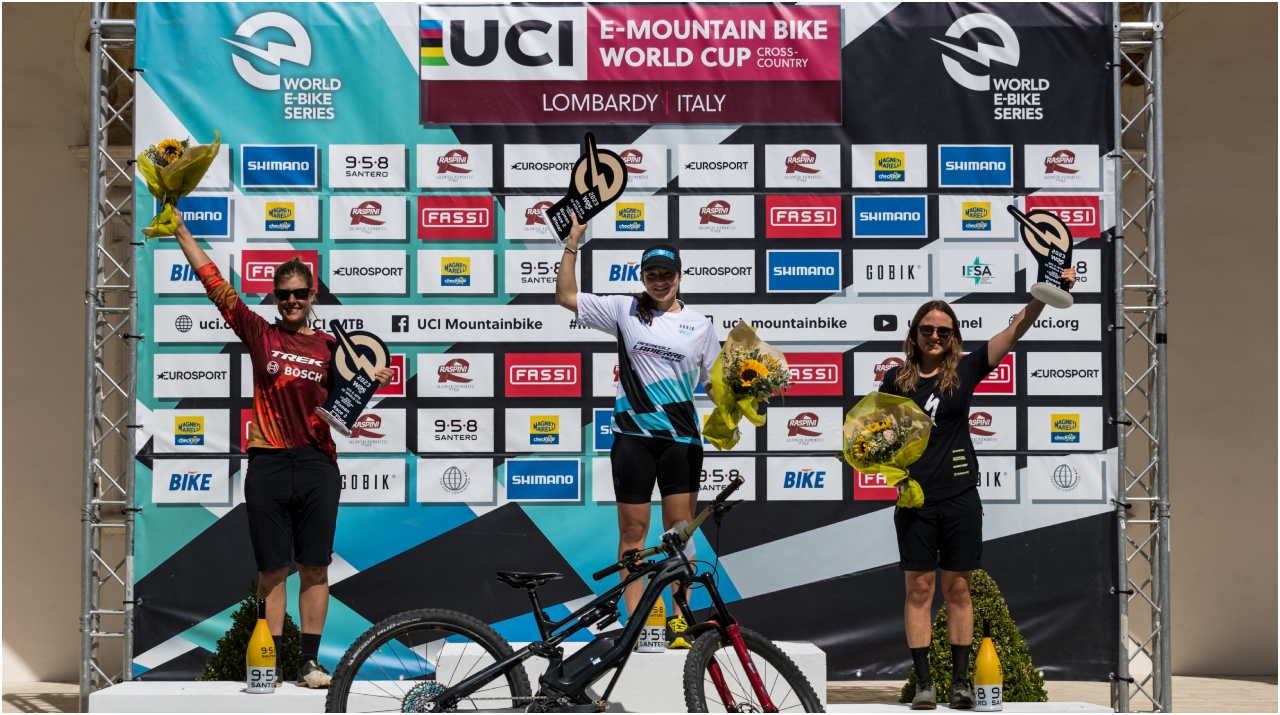 The third Magneti Marelli Checkstar Power Lap Award of the season went to Tonso and Gilloux and the awards were presented by Moto3 RedBull KTM rider Filippo Farioli.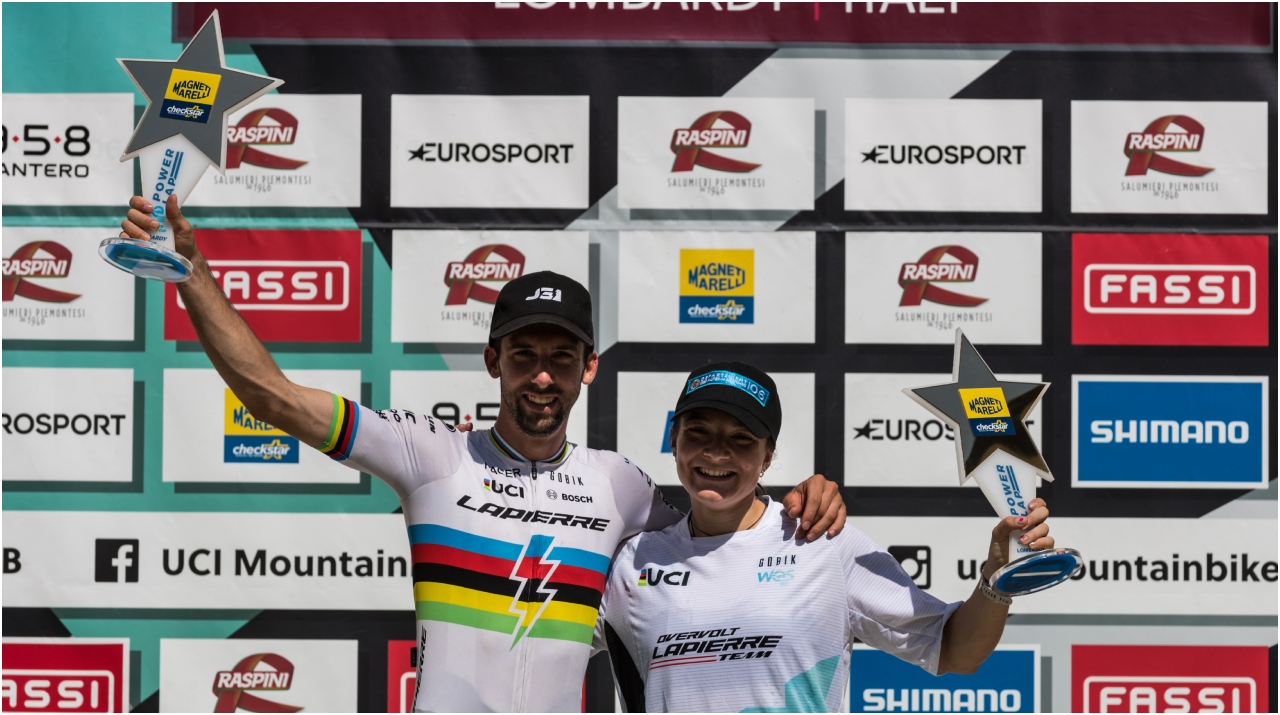 With the successful conclusion of another UCI E-MTB XC World Cup weekend, the event served as preparation for the riders qualified for the upcoming UCI World Championships next Wednesday, 9th August, in Glasgow, Scotland, UK. Then, WES action will resume on August 29-30 in Belgium, followed by a challenging back-to-back racing in Germany on September 2-3.
Written by | Ronald Ortega