McLaren will become the first Formula 1 team to extend the passion for motorsport to the sustainable side of Extreme E, as weeks ago confirmed their official participation for the second season of the 100% electric off-road category planned to continue growing.
The British made a ceremony in style to present their ODYSSEY 21, but it was not until they made contact with the field of Jurassic X Prix, where the initial Extreme E campaign ended, that they got the first impressions of the vehicle that will be driven by Tanner Foust and Emma Gilmour.
The New Zealand driver arrived at the test with previous experience on this division, since she was behind the wheel of Veloce Racing when Jamie Chadwick was fully dedicated to the W Series, competition where she was crowned champion. On the other hand, the British experienced his first contact with the 1,780 kilos stunning car.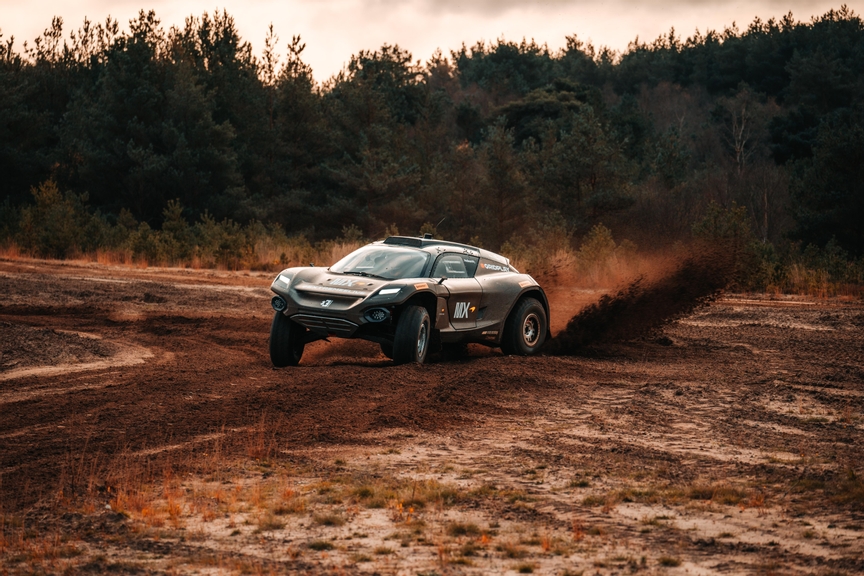 Related content: Another award for Extreme E! Double Winners at the Broadcast Tech Innovation Awards
"It was good, we had a really productive first morning, the car was on a pretty good window, so we were able to try a few different things to see how it reacts. It was going really well," Gilmour said about the feeling of the McLaren XE ODYSSEY 21.
On the other hand, Foust assured that they made a number of new changes for both drivers despite Emma's experience. During the test, they tried new ways where the McLaren car delivered power from the front to the rear in the electrified powertrain, rather than with springs and alignment changes.
"It's like a fourth dimension, you can use the steering angle to determine how much power is sent where and it's all the things you dream about 'what if you could do this' and now we're testing it."
One of the keys deciphered by the team is knowing how to play with the power delivered by each motor. One located in the front and the other in the rear, making a difference with other extreme competitions. In this way, McLaren XE is expected to play a key role in the development of Extreme E, and why not, fight from the start to be champions.
Written by | Ronald Ortega