Just when major motorsport competitions are on break for Christmas eve, Ducati surprises the world with the appearance of their electric motorcycle designed for MotoE.
Despite the fact that the contract signed by the Italian brand with Dorna Sports, the event organizer, is from 2023, the Marco Simoncelli circuit at Misano witnessed the first laps of the novel creation.
The "V21L" electric motorcycle prototype is the result of the joint work of the Ducati Corse team and R&D engineers, led by Roberto Canè, Director of Ducati eMobility, and was taken to the track by Michele Pirro, the company's test rider since 2013, who evaluated the technical characteristics and potential of the vehicle.
A Dream Come True
Canè assured that Ducati is living a truly extraordinary moment. "I find it hard to believe that it is a reality and that it is not yet a dream. The first electric Ducati on the track is exceptional, not only for its uniqueness but how challenging both in terms of performance targets and extremely short timescales."
He highlighted the work of the entire team on the project, the results of which reward the effort made over the past few months. He emphasized that although it is not finished yet, they have placed an important first "brick".
Read also: 2021 Class: Audi Q4 e-Tron, A 100% Electric High Performance SUV
Pirro, for his part, said that testing the MotoE prototype on the circuit was very exciting because it marks the beginning of a vital chapter of Ducati's history.
"The bike is light and already has a good balance. Also, the throttle linkage in the first opening phase and the ergonomics are very similar to those of a MotoGP bike. If it weren't for the silence and the fact that on this test we decided to limit the power output to only 70% of the performance, I would have easily imagined I was riding my bike," he described.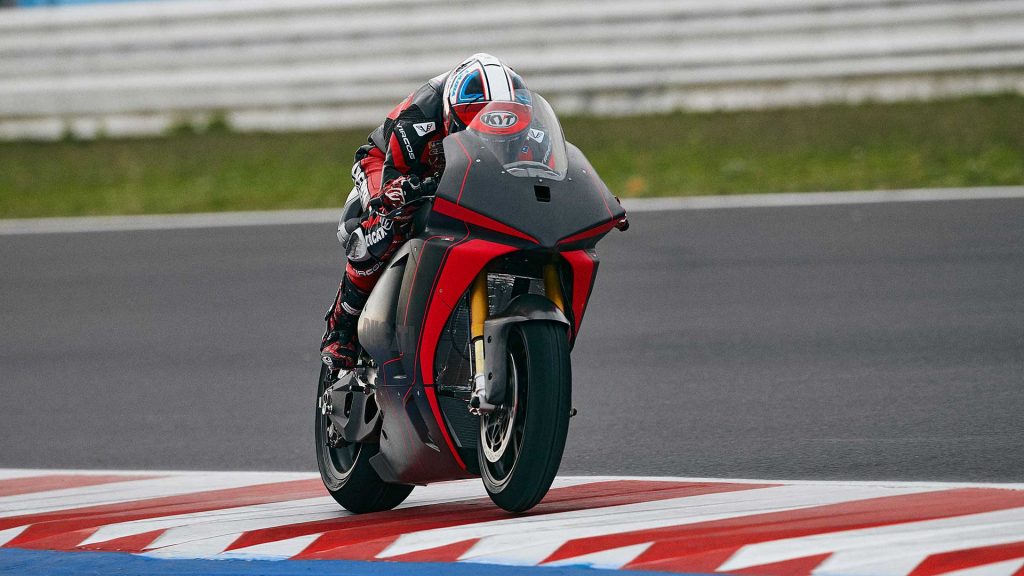 The most important challenges involved in the development of an electric racing motorcycle are still related to size, weight and battery range. Ducati CEO Claudio Domenicali explained that the goal is to make high-performance, lightweight electric motorcycles available to all participants in the FIM Enel MotoE World Cup.
The focus of the project is, in addition to better performance, weight containment and consistency of power delivery during the race, obtained thanks to attention to the development of a cooling system suitable for the targets.
With the presence at the tournament, Ducati seeks to develop a kind of laboratory to study and prepare new options. The technology of batteries, inverters and electric powertrain are evolving rapidly and the Italian brand will be at the forefront to experiment, develop and be ready for the new era.
Written by I Jhonattan González