A new invention has emerged from the United States that could pave the way for the sustainable manufacture of electric vehicles. The breakthrough, created by a 17-year-old, could help machines that do not require rare earth magnets and, perhaps, serve as a possible solution to the world's current heavy dependence on powers such as China and Turkey.
Before he came of age, Robert Sansone devised a motor that leaves aside the scarce and expensive materials dominated by Asia, relying on copper and steel. Two much cheaper, abundant and easily obtainable elements.
The main feature is that it does not use the composites that dominate the market, compared to others such as the permanent magnet motor. Instead, the rotor consists of a round laminated core with air gaps that aligns with the rotating magnetic field.
The Process
Sansone created the prototype of this motor with a higher rotational force and efficiency than existing motors. For this he used a 3D printer, copper wires and a steel rotor. The young engineer stated that he doesn't have "tons of resources to make very advanced motors," so he had to make an initial smaller version.
The teenager resulted in an innovative motor from very inexpensive materials. In order to test the effectiveness of this invention, a large number of power meters were tested, as well as a laser tachometer to determine its rotational speed.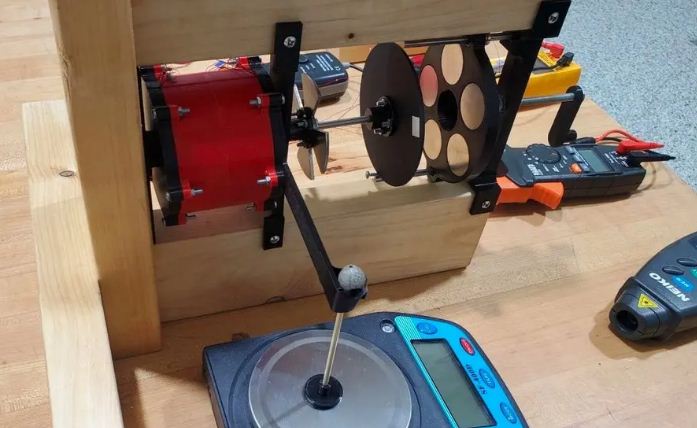 The design of the machine has other elements yet to be unveiled, as the young engineer hopes to patent it in the future.
"With that sustainability problem, I wanted to tackle it and try to design a different engine," Sansone told Smithsonian magazine. The high school student had heard about one type of electric motor, the synchronous reluctance motor, and decided to investigate this avenue, which has now paid off with his first working prototype.
Sansone's advances have led him to win first prize at the 2022 Regeneron International Science and Engineering Fair (ISEF), the most important international STEM competition for high schools, as well as $75,000, the proceeds of which will go towards his admission to the Massachusetts Institute of Technology.