The IAA Mobility 2021 celebrated in Munich, Germany, is giving a lot to talk about electric vehicles, and sustainable sports also have their space, with Cupra showing a reinterpretation of the e-CUPRA ABT XE1 with a completely innovative design.
The new look of the all-terrain vehicle has captivated enthusiasts of the 100% electric rally category, since the aerodynamic lines are more pronounced than the original, providing it with much more grip for the different surfaces it has to cross during a race.
Mechanically, the CUPRA Tavascan Extreme E Concept hides under its impressive bodywork a 54 kWh battery, placed behind the cockpit, to distribute the weight in the best possible way and get the most out of it, developing 100 kilometers per hour in approximately 4 seconds.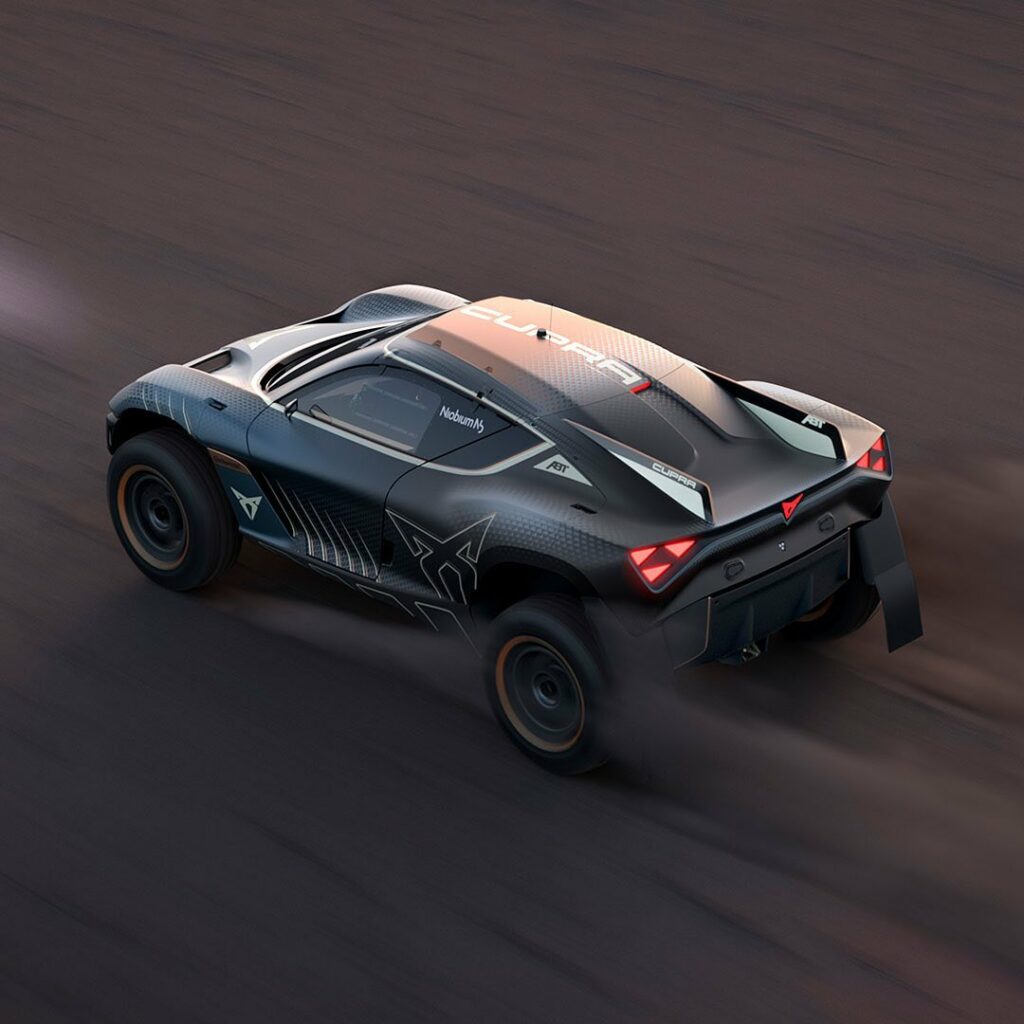 In addition, the vehicle is sustainable and fast to assemble. Its environmental friendliness comes from the bodywork made from flax fibers extracted from plants, replacing components originally made from carbon fiber.
Now, when the time comes to change parts, either by any incident or desired configuration, the estimated time to do it will be 6 hours, because specific parts of it are designed to be printed in 3D, saving time, human capital and money.
Related content: How Extreme E Action Looked After the Greenland X-Prix
"Electrification, sustainability, gender balance and diversity are common values between CUPRA and Extreme E. The concept is clear proof of the work we are doing, in order to be able to compete next season," said Antonino Labate, Director of Strategy, Business Development and Operations at the manufacturer.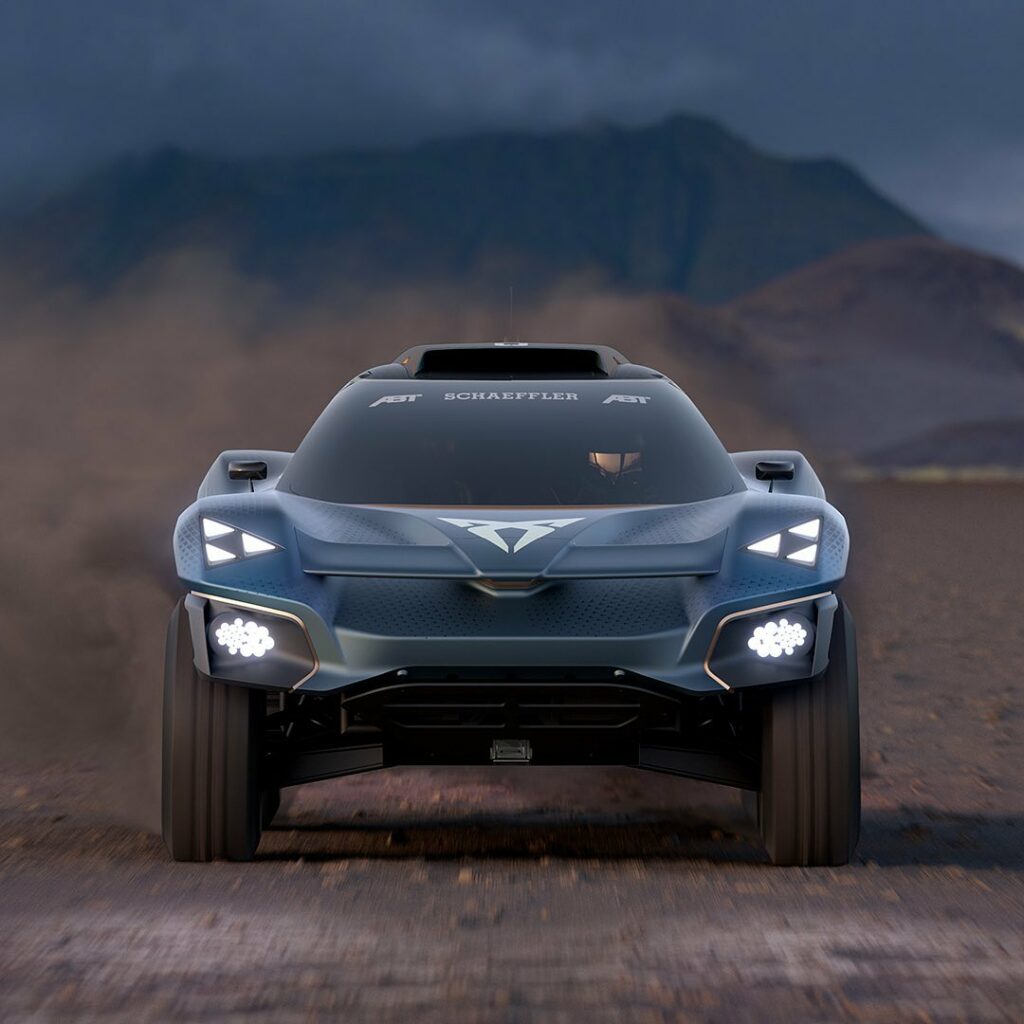 A New Extreme E Entry
When compared to the previous model, the front and rear of the SUV has changed considerably, most notably with the LED headlamp cluster segmented into three sections on each side to give a robust feel, something that is already a key feature of the e-CUPRA ABT XE1.
The exact date of introduction to the most demanding Extreme E circuits is unknown at this time. Alejandro Agag, however, is totally excited and expectant about what this car can provide regarding the future and development of the category, beyond what can be seen at the moment.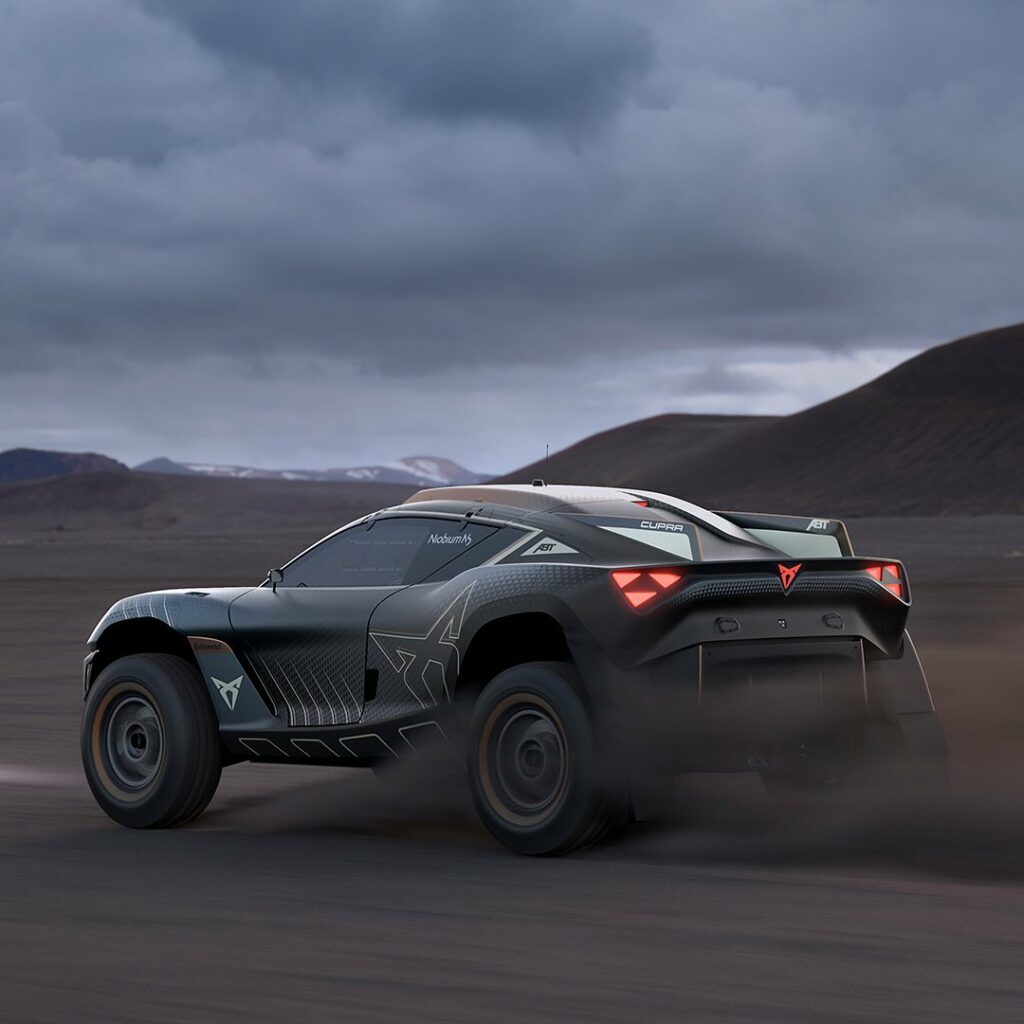 "The CUPRA Tavascan XE is a truly stunning design. I can't wait to see it make its racing debut. This move also supports our goal of establishing Extreme E as a global marketing showcase for partners. Congratulations to this visionary team."
Written by | Ronald Ortega