Extreme E had Brazil as one of the scenarios to compete, however, COVID-19 did not allow the category of 100% electric rallies to contribute to reverse climate change, and this was demonstrated during the Amazon Day, held last September 5.
Through the Legacy Program, the category works with a dedicated Amazon team, including Dr. Francisco Oliveira, an expert on Amazon deforestation from Cambridge University and a key member of Extreme E's Scientific Committee, and the global environmental organization The Nature Conservancy (TNC).
Extreme E is partnering with TNC to develop this program to restore forests in the Amazon and promote agroforestry, an essential practice for the preservation of green spaces by growing food and trees, both of which regenerate soils and capture carbon in the air.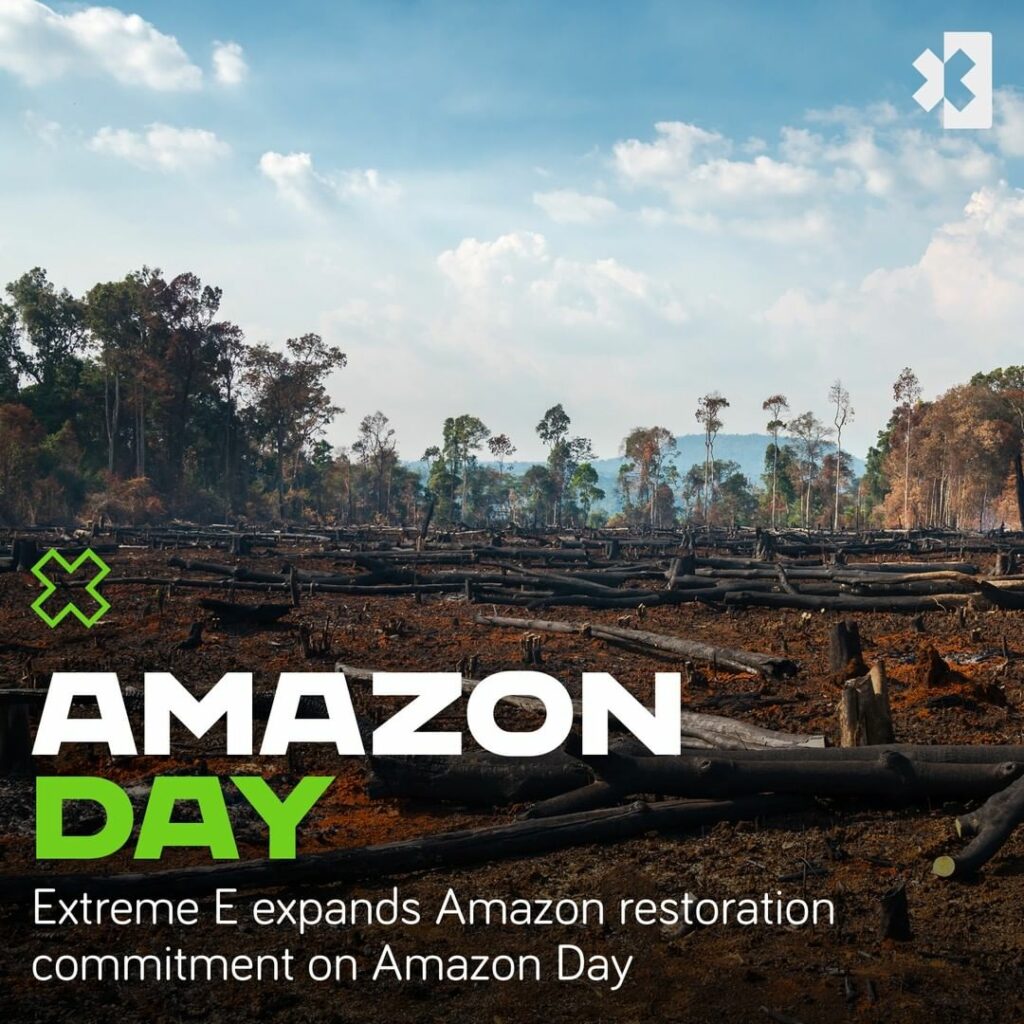 Related content: RXR's Hegemony Ends: Andretti United Wins Arctic X Prix
The Amazon's Importance
These spaces will also be ideal for wildlife and their importance to the ecosystem's stability. In addition, agroforestry practices will foster a stronger economy without negatively affecting the planet, an advantageous result by any measure. This is where Extreme E comes in, to finance this practice, and to grow cocoa on degraded pastures.
Its contribution to the event will be significant; in fact, it is estimated that it will remove large amounts of carbon dioxide from the atmosphere, benefiting 425 hectares of tropical rainforest, a space larger than the whole of Central Park (New York).
"We are excited to be part of Amazon Day. At Extreme E, our priority is to give back to the environment in all the regions visited during our series and leave them in better condition than when we arrived," said Alejandro Agag, founder and CEO.
Agag stressed that the deforestation in Brazil increased by 30% during 2019, resulting in a carbon dioxide increase, raising the global environmental temperature, something that must be avoided at all costs to prevent climate changes affecting the Earth's stability. On the other hand, those figures also meant natural habitat elimination.
"Amazon Day is a holiday to reflect on the importance of the planet's largest tropical forest for the balance of the global climate. The region needs everyone's help. We must put an end to illegal deforestation as soon as possible, and also value this vast nature library with many books and chapters to be written," said Dr. Francisco Oliveira.
Finally, Extreme E's vital work is expected to benefit hundreds of families living in São Félix do Xingu and Tucumã, eradicating approximately 150,000 kilograms of CO2 from the environment.
Written by | Ronald Ortega