In recent weeks, Roborace has been involved in deals to project the image of autonomous vehicle racing to the next level. Now, it is back in the news again after agreeing with the Abu Dhabi Investment Office (ADIO) and Mubadala to advance the development of this sector in Abu Dhabi, as well as the metaverse.
The three parties involved signed a Memorandum of Understanding to strengthen autonomous driving in the sector, and to promote the mix between physical and virtual realities through metaverses, as Roborace agreed a few months ago with Wakatta for the introduction to this futuristic technological scenario.
The pact was attended by Badr Al Olama, CEO of UAE Investments at Mubadala Investment Company, Mohammed Al Dhaheri, Head of Infrastructure Partnerships at ADIO, and Chip Pankow, Roborace's Chief Championship Officer.
Related content: Roborace Joins the NFT World after Agreeing a Joint Venture with Wakatta
The possibility of establishing a regional headquarters in Abu Dhabi will be explored by the world's premier autonomous vehicle racing championship, as well as the operation of upcoming seasons. ADIO and Mubadala will support the metaverse technology development based on simulation tests at specialized centers.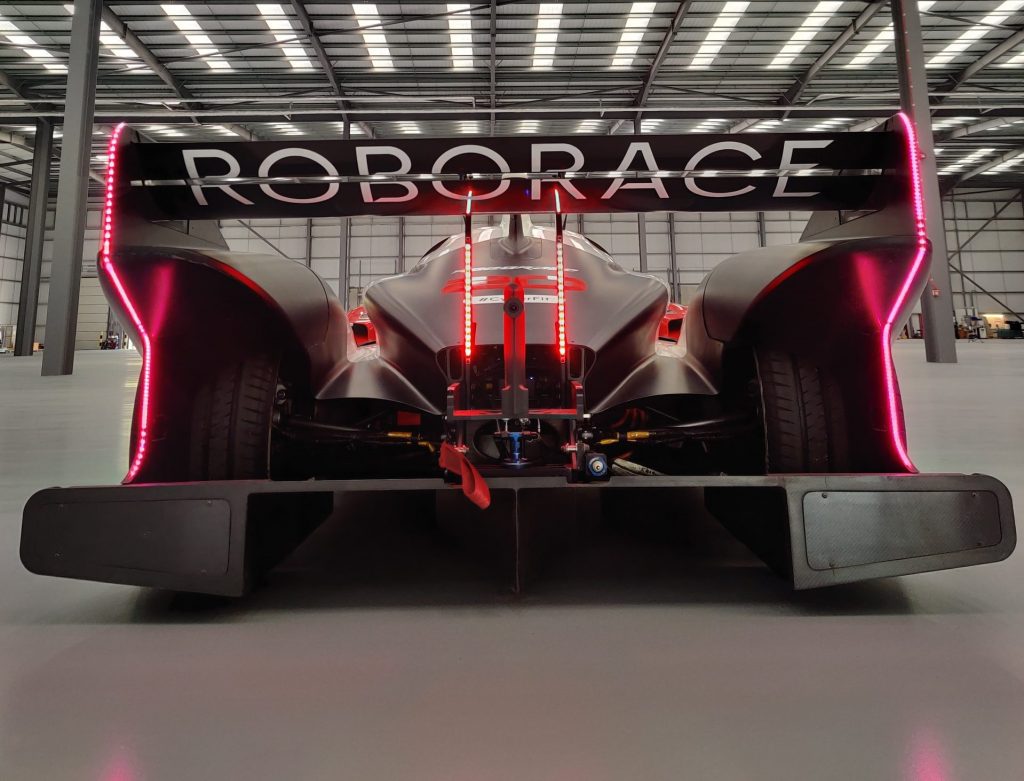 ADIO, Mubadala and Roborace are fully confident that this is the futuristic path that the world is about to face, and therefore, they will put their hands to work on the optimal development of new ways to ensure and provide new forms of technology through artificial intelligence and the intersection of physical-virtual reality.
"We are actively leading the innovation sector, shaping the industries of tomorrow. Through this strategic MOU, we aim to bring autonomous driving technology to the UAE and further develop autonomous driving systems and metaverse application technologies, laying the foundation for an exciting new sector in Abu Dhabi…," said Al Olama.
On the other hand, the Roborace representative sentenced that the category is always open to explore new experiences that will ensure the growth of the sports division in terms of competition, technological advancement and artificial intelligence that will take the racing series to a much higher level than it already is.
"…With this MOU, we are excited to support the UAE's goals of becoming a leader in the artificial intelligence and autonomous technology sector," Pankow said.
Written by | Ronald Ortega