It's only a matter of time before mankind is able to see a different kind of air traffic in the skies than the one it's used to. The ambition to develop flying cars is getting closer, and it is taking more than its first steps in a world filled with new technologies.
This week, the AirCar, a hybrid car capable of converting into an airplane in just three minutes, made a stunning appearance and has already been launched with a test flight.
The test was performed in Slovakia, where KleinVision, the company that developed the prototype, has its headquarters. The 35-minute trip was made between Bratislava and Nitra airports, both located in the same country. The vehicle reached 170 kilometers per hour and is capable of carrying two passengers with a weight limit of 2,000 kilos.
Related content: FIM E-Xplorer World Cup: New off-road 100% electric motorcycle category
"This flight opens a new era for dual transport vehicles. It unlocks a new category of transportation and gives back the freedom to individuals originally attributed to automobiles," stated the father of the creature, Professor Stefan Klein, founder of the company.
He described the test as positive and the experience as "very pleasant". Klein detailed the AirCar is capable of flying approximately 1,000 kilometers at an altitude of 2,500 meters, and has the capability of staying up to 40 hours in the air.
Project origin and vision
The appearance of the AirCar dates back to years of hard work by researchers in charge. Before reaching pinnacle, Klein and his friend, Anton Zajac, founded a company called AeroMobil and built the AM1, a hybrid between a car and airplane.
In 2016, Professor Klein and Zajac left AeroMobil to launch KleinVision and unveil the amazing AirCar, a vehicle that has astonished friends and strangers alike, and will seek to position itself as a productive vehicle for transportation.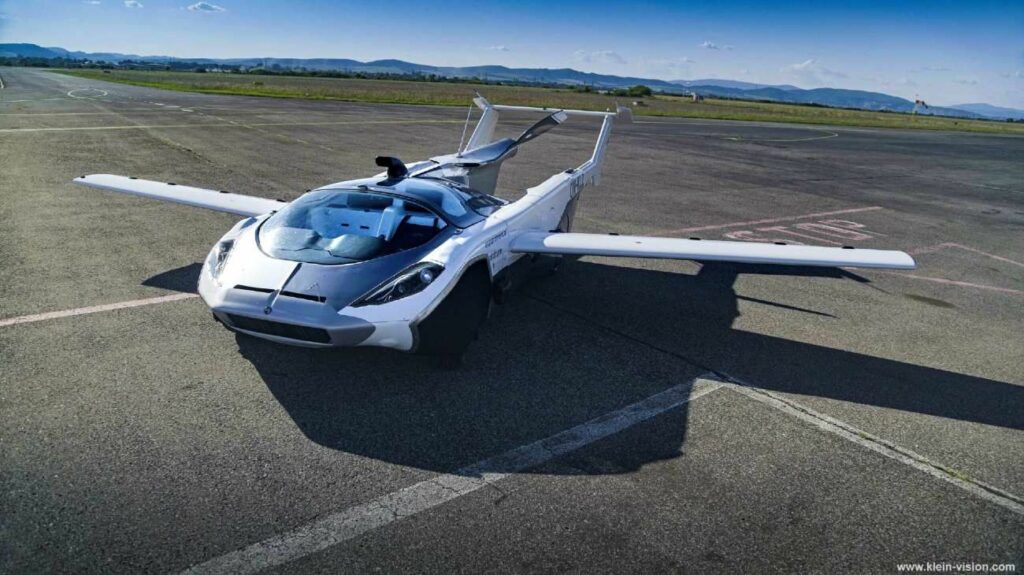 The organization reported that the AirCar is mainly built with advanced composite materials and assures that a large number of tests have been carried out to meet the standards required by the European Aviation Safety Agency (EASA).
Anton Zajac, KleinVision co-founder, explained that manufacturing took two years to complete and involved an investment of £1.7 million. He further noted that they have been receiving tempting offers to acquire the technology. "There are about 40,000 aircraft orders only in the United States, and if we turn 5 percent of those, to change airplane for a flying car, then we have a huge market," he said.
AirCar's projection in Europe is quite ambitious. It is expected not only to receive permission to circulate on roads, but also seeks to achieve CS-23 certification as a normal, utilitarian, aerobatic and proximity aircraft. A key point in reaching this milestone is its powerful 160 hp BMW engine with fixed propeller and an advanced ballistic parachute.
Written by I Jhonattan González