After an accident that occurred in July 2019 during an exhibition of Airspeeder, a series of flying cars, the competition committed to perfecting its safety systems. All this after following a harsh report from the UK Air Accident Investigation Branch, which criticized the company behind the development of these vehicles.
During the incident at Goodwood Airfield, West Sussex, the pilot lost control of the 95kg Alauda Airspeeder MKII unmanned demonstrator aircraft and the safety switch did not work.
The Airspeeder went up to about 8,000 feet, and by the time it was in the controlled airspace of nearby Gatwick Airport, before its battery was depleted and it fell into a field of crops, about 40 meters from the occupied houses and 700 meters outside the designated area. Fortunately, there were no injuries.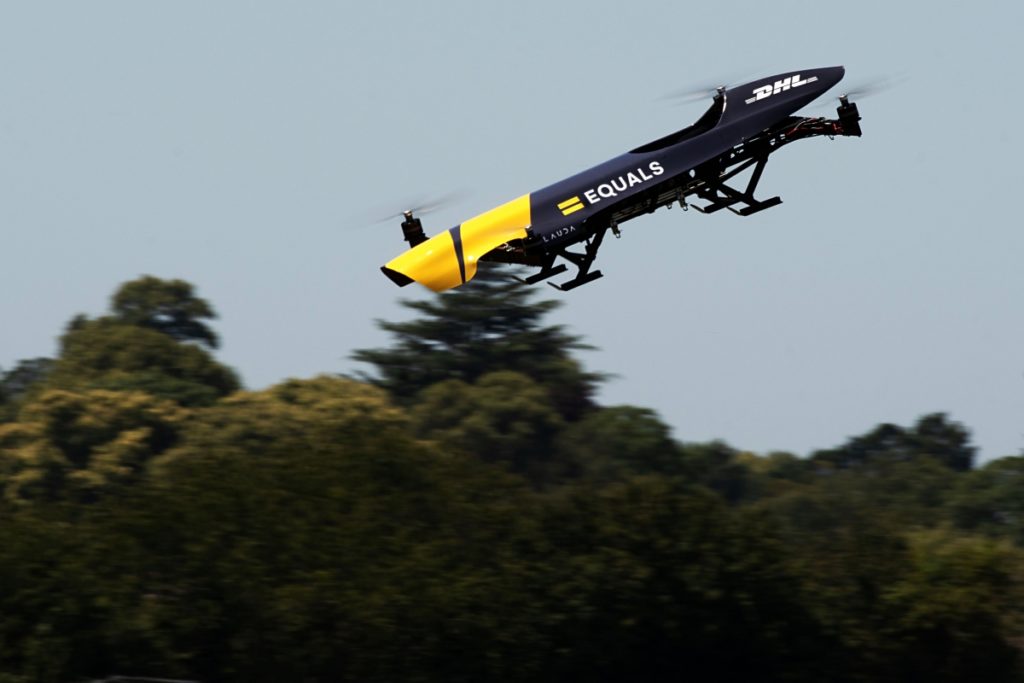 A report published by the Air Accident Investigation Division (AAIB) found that the Airspeeder Mk II was not designed, built or tested "to any recognizable engineering or airworthiness standard, and that its design and build quality were poor." It also found that the operational safety case contained errors and inaccuracies.
The UK regulator, the Civil Aviation Authority (CAA), had issued a waiver to allow the demonstration flight in accordance with the operational safety case, but did not inspect the Airspeeder Mk II before doing so.
Read also: All set for the start of the ADAC Opel e-Rally Cup in May
Crispin Orr, chief Inspector of the AAIB said, "The innovative development of unmanned aircraft systems continues to be rapid, and the exploitation of these technologies in a wide variety of novel applications is remarkable. However, this is not completely without risk to the general public.
"Thankfully there were no injuries caused by this accident but the potential for a more serious outcome was clear. This accident demonstrates why it is so important that manufacturers, operators and regulators of unmanned aircraft ensure they are airworthy and operated in a safe and appropriate manner.
Since the investigation, the CAA and Aluada Aeronautics have introduced measures to address the identified problems, the AAIB said. Additionally, as a result of the investigation, the AAIB has made several safety recommendations regarding airworthiness standards, safety management, and regulatory oversight of unmanned aircraft systems.
"The investigation has provided a rich opportunity to learn and many safety actions have been taken or recommended to improve the safety of unmanned aviation," added Orr.
Related content: Heading to Event 4: a recap of the latest F1 Esports race
In that sense, Airspeeder said: "We showcased a very early UAV prototype at a side exhibition that took place at Goodwood 18 months ago. This activity supported the announcement of our intent to develop performance eVTOL vehicles.
"There was a short loss of control caused by unforeseen external factors affecting our control systems. The incident was concluded without injury and we have worked with regulators and the appropriate bodies to provide all required information. Recommendations made have been addressed and the company has since moved through three successful development phases.
Airspeeder's announcement said: "Since 2019 we have worked closely with regulators and bodies including the AAIB to provide all required information. During that period we have built robust safety processes, led by senior engineering and project management professionals drawn from leading names in the aviation and automotive industries. This has been informed by constant cooperation with regulators."
Australia-based Alauda Aeronautics is manufacturing 10 MK3 Airspeeders to run in a series of unmanned races later this year and then plans to run a series of piloted races that will use an MK4 version next year. Electric vertical take-off and landing (eVTOL) octocopters are capable of speeds of up to 120 km / h (75 mph).
Written by I Jhonattan González