The prestigious leading drone company DJI introduced the FPV (First Person View), which is a compelling mix of a speedy racing drone and an aerial filming tool like the DJI Mavic Air 2.
FPV drones bring one key difference: Instead of watching your video feed on a controller or smartphone, you get a pilot's view sent directly to some head-mounted lenses. Yes, like Iron man!
This means that the DJI FPV can give you the feeling of flying like an eagle or being in the cockpit of an airplane in Microsoft Flight Simulator, only this time the landscapes are real.
Related content: New breakthrough for hydrogen vehicles: create paste to power the fuel cell
In this regard, the DJI FPV has similarities to racing drones, which have become increasingly popular with the rise of professional competitions such as the Drone Racing League (DRL). But DJI's new "ready-to-fly" drone is geared less for racing and more for beginners who want to get a taste of the FPV experience while shooting 4K aerial video.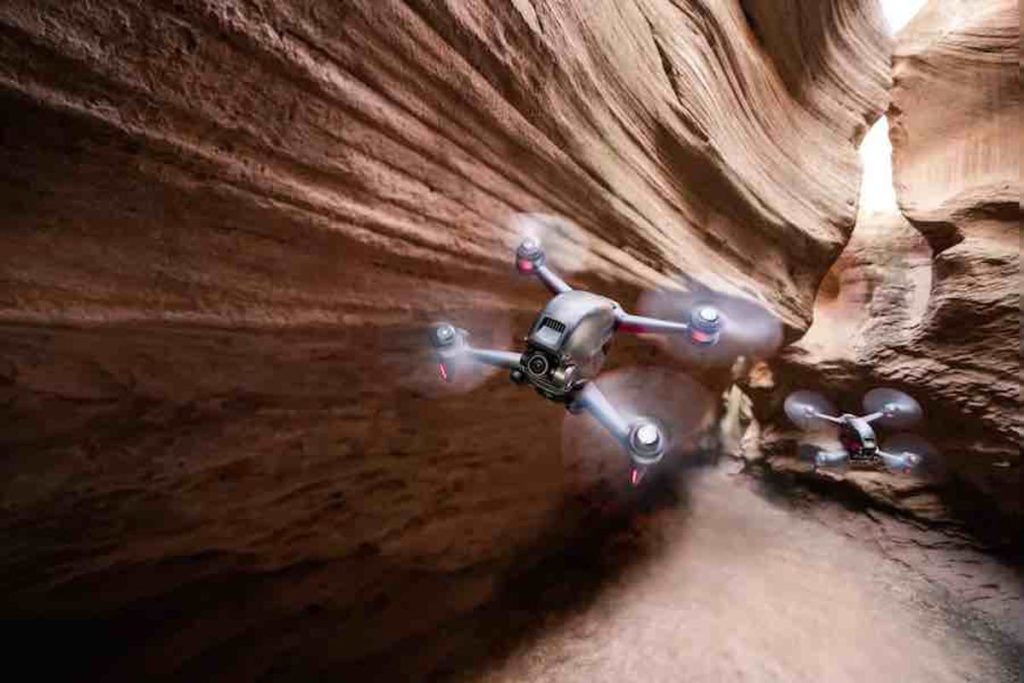 While the DJI FPV cannot match the 120mph top speeds of professional racing drones, it is more agile than any Mavic drone.
It can reach a top speed of 87 mph (in manual mode) and go from 0 to 62 mph in just two seconds. Although you can also fly it more like a traditional drone in normal mode (which limits speed to 31 mph) and in Sport mode, which limits speed to 60 mph.

Written by | Jhonattan González