For the first time in the history of simulation racing, a wheel has been developed simultaneously for real and virtual races. Designed by Fanatecen in collaboration with BMW Motorsport, the steering wheel of the BMW M4 GT3 sets a new standard.
In the actual steering wheel design created for the 2022 BMW M4 GT3, the units used for GT3 racing come from the same production line as those available for purchase.
To satisfy the demands of a real race car connection, Fanatec electronics now support CAN bus, the industry standard for automotive communication.
Read also: The tough technological battle that Formula 1 is waging
The brand also developed a new quick release system and they even made it waterproof and shock resistant.
Homologated for GT3 racing, the Podium BMW M4 GT3 steering wheel is built for peak performance, with a full carbon fiber construction, optimized with feedback from professional BMW Motorsport drivers.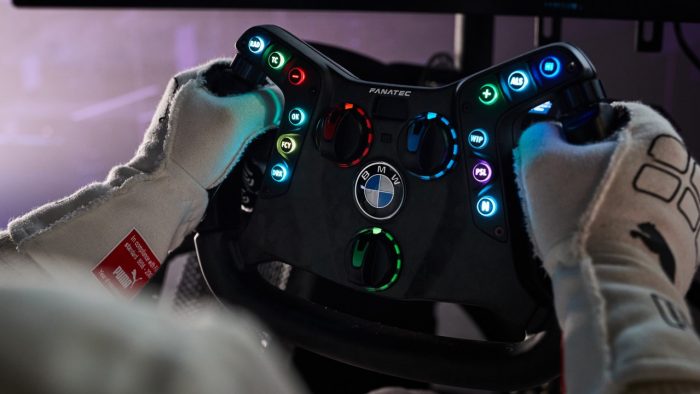 The steering wheel features RGB LED backlit front buttons, backlit 12-position rotary switches, custom thumb encoders, double-acting sensor paddles, and more.
Measuring 310 millimeters in diameter and eight layers of carbon fiber, this impressive steering wheel weighs 1,400 grams, has 14 pushbuttons (12 facing forward, two facing backwards) with an activation force of 700 grams.
The steering wheel can also boast a one-way OLED display, three 12-position backlit rotary switches with encoder function and a four-way D-pad underneath the BMW logo among others.
In addition to the real car, the steering wheel is compatible with PC, PSA and PS5. The new product is expected to arrive in the second quarter of 2021.