Charging for electric vehicles is experiencing high degrees of evolution and innovation, with installation in roads, homes, garages for fleets, among others.
On this occasion, the British company Andersen, a specialist in high-tech supply centers, built the first charger that camouflages itself in the wall. It is the A-2-I, manufactured to match the facade of any house.
To get this charger installed, customers must take a photo of the background they want to be used to make the similar design and then it is camouflaged through high-definition 4k mini-screens. Once the wallbox is installed, the image is uploaded to the Konnect+ app, activating the camouflage mode.
Related content: NASA to Fund Project to Manufacture Electric Flying Vehicles with Ultra-Short Takeoff and Landing
According to Andersen, the technology can be turned off to enjoy the original, high-end design of the wall box. In addition, it is covered with a waterproof film to withstand different weather conditions.
The company estimates that by 2025 there will be more than 350,000 homes with this technology, due to the boom in electric mobility in the UK.
Great User Experience
For Cameron O'Flage, Andersen's Chief Technology Officer, the brand's mission has always been to produce "stylish" charging points that customers can customize, to match the design of their home. "With the introduction of the A-2-I to our product range, we have taken that ambition to the extreme."
"We are proud that our chargers are now compatible with all electric vehicles on the market. They are now compatible with every house on the market," he added.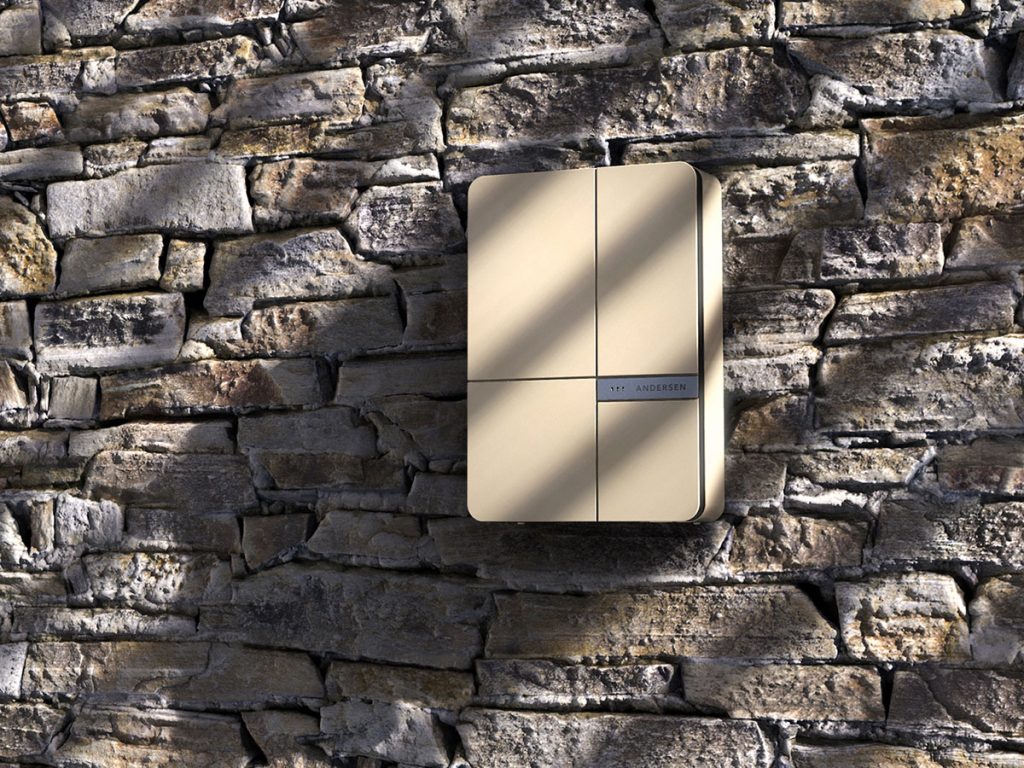 The company reported that production of the A-2-I took two and years, and is priced at around 12 thousand euros.
Technology Variety
A charging point for EVs that combines aesthetics and technology. The prototype hides the integrated cable and enhances the charging experience for electrified car enthusiasts, with higher three-phase power levels of 22 kW and SMART controlled connectivity.
The ergonomic unit is compact in size. It is available in sustainable eco-friendly wood or stainless steel and in a wide range of colors. Each product is made to order and offers smart technology with luxury craftsmanship.
Written by I Jhonattan González