Jenson Button, former Formula 1 star with his world championship in 2009 and current owner of the Extreme E JBXE team, coincides with his peer, Nico Rosberg, who declared a few days ago that the category is experiencing exponential growth in such a short time of inaugurated.
The Briton believes that it is a matter of time for more manufacturers to join the series of electric sports cars that, in addition to being an attractive competition, has solid environmental protection values.
"It has to be a fantastic playing field for manufacturers to really learn and test their systems. And it's a fun way to do it," Button said at a video conference in Los Angeles.
The pioneer brand
The JBXE team is associated with Lotus Engineering, a subsidiary of the British sports car manufacturer. A brand engineer joined Button's squad last weekend for the second round off the coast of Senegal, in which Button's men finished in third place.
"It's really good for Extreme E to have a manufacturer like Lotus and I think it will attract a lot more manufacturers. We will see automakers come into the category, whether it is next year or the next. In addition, it will grow very quickly when we see that happen," he added.
Lotus, owned by China's Geely and Malaysia's Etika Automotive, hopes to sell only electric cars by 2028 with a new plant in the Chinese city of Wuhan and the 'lifestyle' models are expected to include an electric SUV.
Related content: Jenson Button talks about his experience racing and coaching in the Extreme E
Group Lotus public relations manager Rob Borrett expected the partnership to be long and said it was about learning for the future. "What better racing series for us from the start than the Extreme E," he said.
Seat's Cupra brand, owned by Volkswagen, is the other automaker involved in Extreme E as a technical partner to ABT, based in Germany.
In addition to Button and Rosberg, Lewis Hamilton also has his own team of his, but the JBXE leader is the only one of the three who also competes as a driver.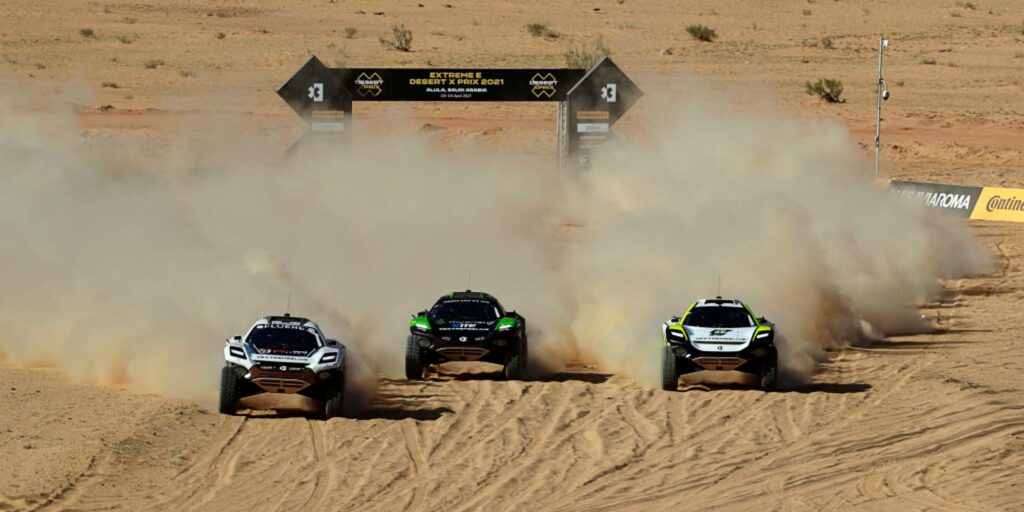 "For me it's about learning, I want to do things that are challenging," Button stressed. "As scary as it is, I still want to race the car."
"In an F1 car you know the limits. With this thing, it can throw you through a bush. It might be fine, but there might be a giant rock on the other side. It's definitely a little scarier than F1," he admitted.
Without a doubt, the start of the Extreme E has pleasantly surprised not only the world of motorsports, but also those who fight every day to have a cleaner environment with the values that the tournament proclaims.
The competition returns next weekend of August 28 and 29 in Greenland.
Written by I Jhonattan González