Cake designs and manufactures 100% electric light motorcycles that are born from a passion for extreme sports. Now the Swedish company has reached the Spanish market to expand their sales.
The designs are minimalist and the model, the Ösa, offers up to 1,000 different configuration possibilities. One of the strengths of the brand is the work for the lightness, with which it is possible to improve the agility of the bike. Furthermore, there are very few moving parts in electric motors and their performance is off-road.
A complete range
The Cake range revolves around three series: Race (Kalk OR Race and Kalk INK Race), as enduro bikes from a sporting point of view; Freeride (Kalk OR, Kalk &, Kalk INK and Kalk INK &) and Explore & Commute (Ösa + and Ösa Lite), which represents the most practical urban option.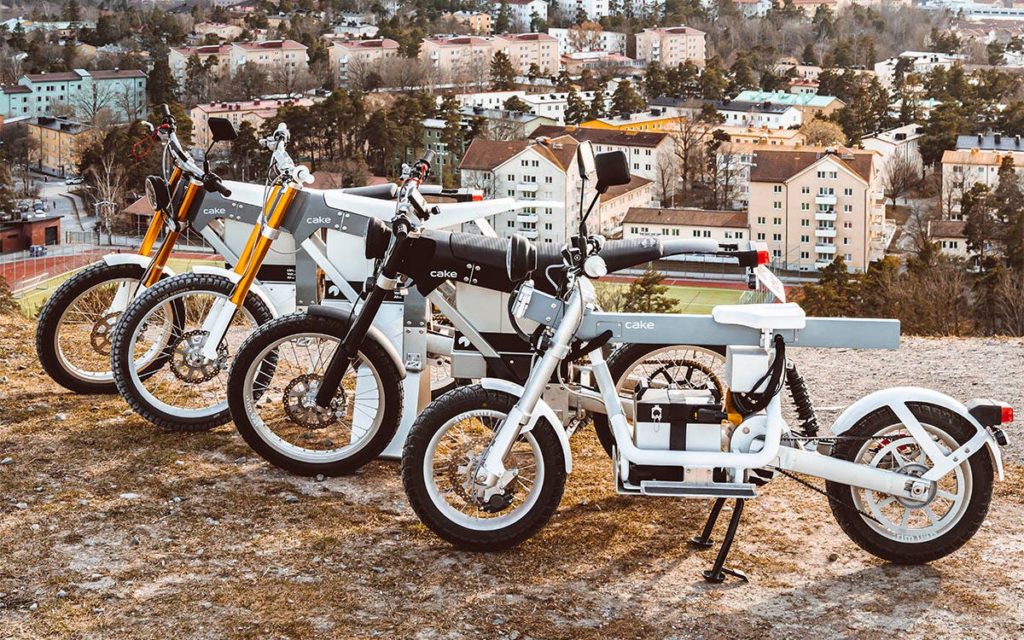 With versions that can be driven with the required permits, Cake's motorcycles will be distributed in Spain by Sociedad Aeronáutica AB. The entire range comes with a 2-year unlimited mileage warranty and financing facilities through Cetelem.
It may also interest you: Extreme E races will be without spectators
Cake seeks to inspire the use of vehicles that leave zero emissions, combining excitement with responsibility and with its light but robust construction allows a striking power-to-weight ratio, additional speed and resistance in its batteries.
With solar charge and reaching Africa
Under the name CAKE Kalk AP, the Swedish manufacturer is launching an ambitious plan to offer a variant of this electric motorcycle model that integrates a solar charging system.
The goal is to support the Southern African Wildlife College (SAWC) in catching poachers from Africa. Its ability to handle difficult African terrain without the need to rest thanks to solar charging, the minimum maintenance it requires, and its silence, which does not give it away to hunters, make these motorcycles an ideal tool for this job.
Information: Motorbike Magazine

Written by | Gabriel Sayago