Electric mobility not only covers private cars and public transport, which form the majority of the vehicle fleet in large cities, but also covers other areas such as trailers and towing vehicles.
In this regard, the Colorado Teardrops company announced that it is working on the manufacture of its new heavy prototype with electrified technology.
"The Boulder," as the vehicle is called, is currently in Phase 1 of development and is designed to increase the towing range of an electric, making camping even more accessible to customers.
Features and Technology
Colorado Teardrops detailed that The Boulder's efficient aerodynamics, combined with auxiliary battery storage, is essential to extending the towing ranges of electrified cars and trucks, for which the company anticipates a significant net gain.
In an official statement, the company reported that the first stage of product development using Level 2 charging was completed, with Level 3 DC-to-DC fast charging between the trailer and tow vehicle in progress.
Battery system purchase agreements are in process, and Colorado Teardrops has partnered with a major automotive manufacturer to advance technology directly relevant to The Boulder.
Related content: Magnetic Lifting! Discover the New Car Technology in China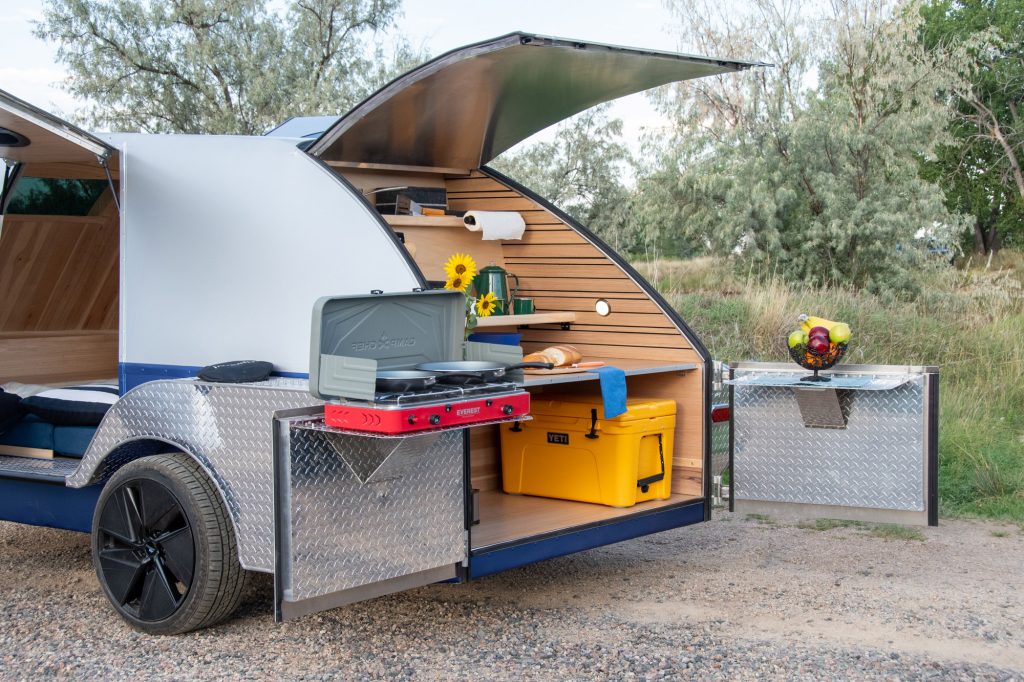 Colorado Teardrops founder, Dean Wiltshire, said the new model they will launch represents a solution in the midst of the electrification of the automotive industry to enable mass adoption of electric tow vehicles.
With the completion of the prototype, the company announces two additional models to its product line with development work names in keeping with its Colorado roots: the 17-foot model, "The Golden," and a 27-foot model, "The Denver."
These luxury travel trailer models will feature indoor kitchens, bathrooms with showers, premium exterior and interior finishes and will maintain Colorado Teardrops' promise of quality craftsmanship.
The company reported that the reservation period for The Boulder is now open with estimated delivery times in the first half of 2023.