Ahead of the Extreme E season 2 finale, Tamara Molinaro and Timo Scheider have been confirmed as XITE Energy Racing drivers until the end of the campaign. Both will compete in Chile and Uruguay, where depending on their performances they could continue in the team from 2023.
In this way, Scheider will replace Oliver Bennett for the rest of the season, where he and his new teammate will try to score important points for the definition of the second season of the 100% electric off-road category.
Molinaro and Scheider competed together in the Island X Prix I, held in Sardinia, achieving a podium for the team. In this way, they have been solid aboard the ODYSSEY 21, so they aim to get important points for the championship.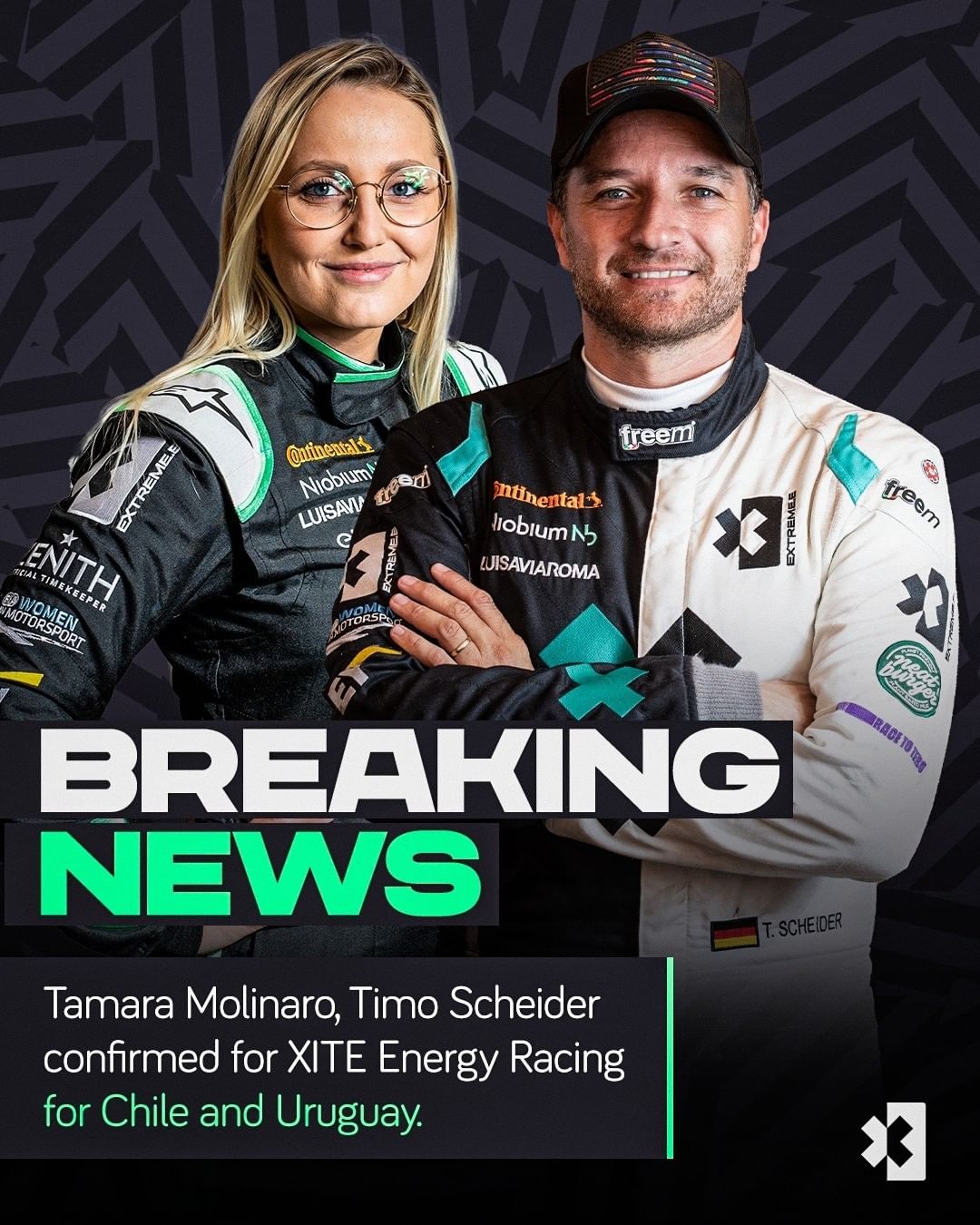 XITE Energy Racing is currently in fifth place with an output of 27 units, 14 points behind fourth place in possession of Sébastian Loeb and Cristina Gutiérrez of X44.
How many times have we joked about driving together in the same team! I can't believe it's a reality now! I will miss Oliver Bennett, we will try to make you proud, buddy!" assured Molinaro on his official Instagram account. "We will give absolutely everything we have and for sure we will have a lot of fun!" he finished.
On the other hand, Scheider was also happy at the prospect of continuing in Extreme E for the rest of the season. "I am delighted to compete in the last two Extreme E races with XITE Energy Racing. For Tamara and I to get a podium in our first race together was amazing, so I hope that we together with the team will build on that momentum in South America," he said.
Related content:Tamara Molinaro talks about her official Extreme E debut
Written by | Ronald Ortega