Day 2 in Bielstein dawned with a touch of fog, but as the morning progressed, the sun made its appearance as riders geared up for the action-packed Germany Round Presented by Schwalbe.
In the morning's Qualirace, riders vied for pole position as Sofia Wiedenroth (Specialized) and Jérôme Gilloux (Lapierre Overvolt) demonstrated prowess as the fastest riders and Raspini Pole Position owners on a track faster than Day 1.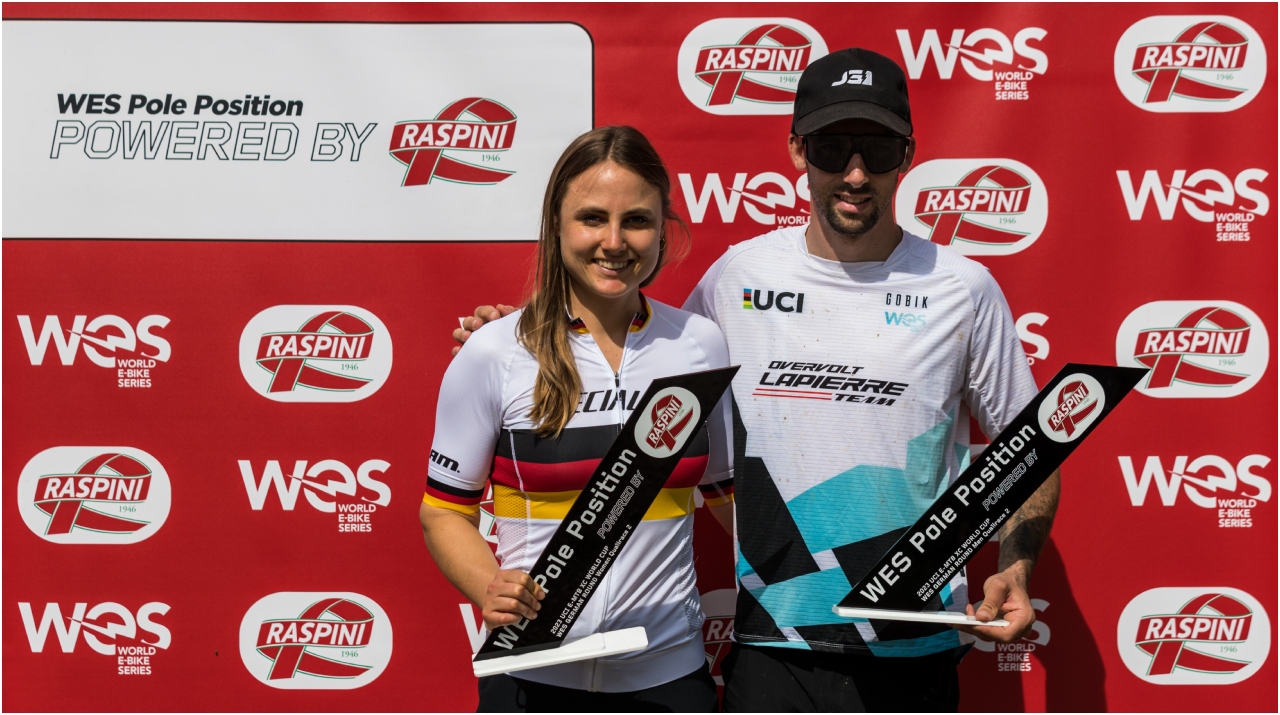 The stage was set for the race, and riders gathered eagerly at the starting line, each focused to seize the Fassi Holeshot, awarded to Wiedenroth and Gilloux.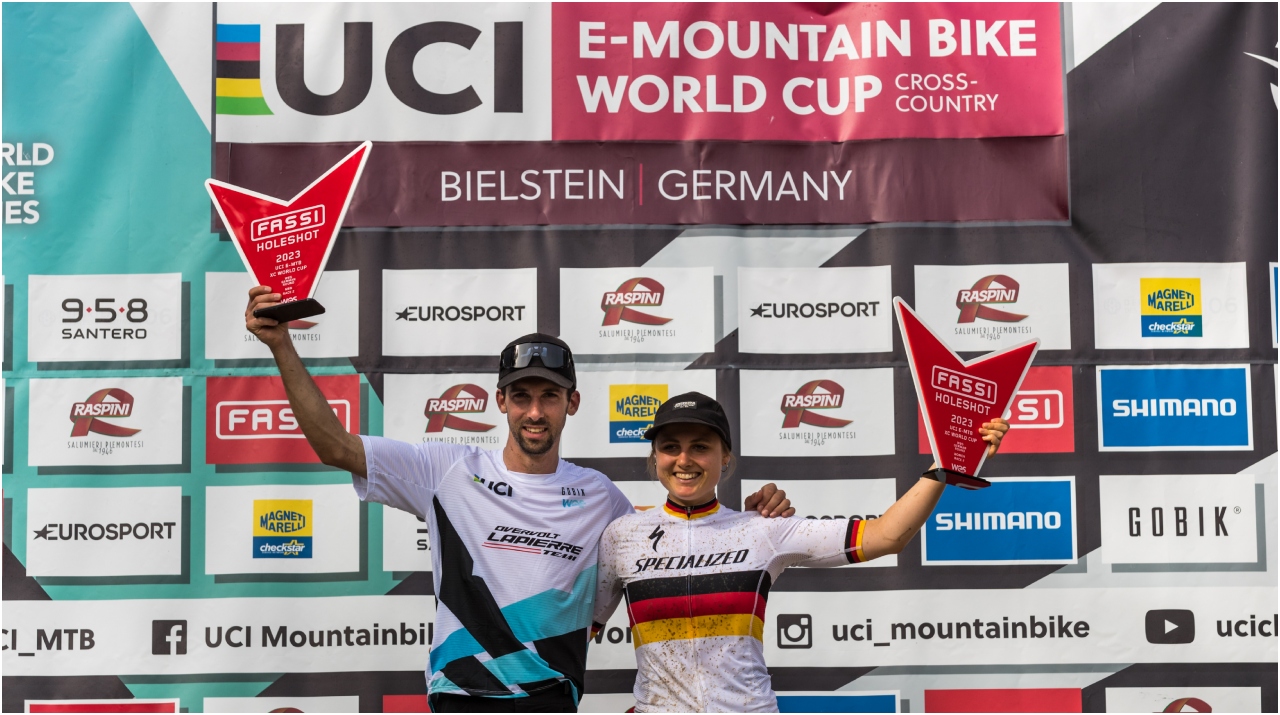 Wiedenroth and Justine Tonso (Lapierre Overvolt) remained neck and neck as the laps ticked by. However, it was in the fourth lap that Women's Reigning French Champion made a bold move.
Related content: WES' Muddy Faces: Conquering Extreme Rain and Mud in Racing
She launched an attack, overtook the German in her own soil, and took the lead with a great comeback considering her setback in the Qualirace, where a broken chain had relegated her to the last spot of the grid. Antonia Daubermann (Advanced E-Racing) was third.
"I had a bad Qualirace this morning. I started well behind on the start line, with Sofia (Wiedenroth) in the lead. There was a big gap between us, but I pushed harder to overtake and create some distance. Then, I had to ride and stay focused throughout. It was a challenging and close race with her, as usual. We are very happy to have ridden it together", said Tonso.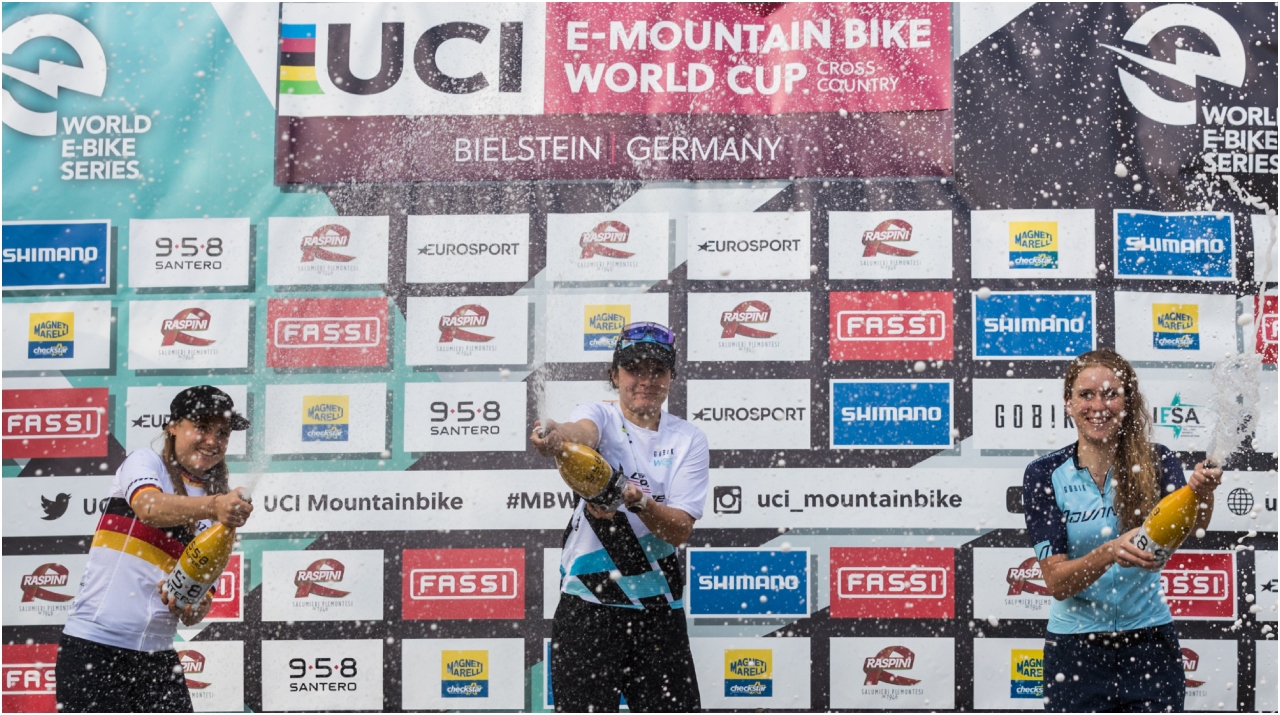 Meanwhile, on the Men's front, Jérôme Gilloux (Lapierre Overvolt) and Joris Ryf (Specialized) engaged in an intense battle that spanned several laps.
At different points, both of them held the lead, but ultimately, it was the Frenchman who managed to establish himself at the forefront over the Swiss and recently crowned World Champion.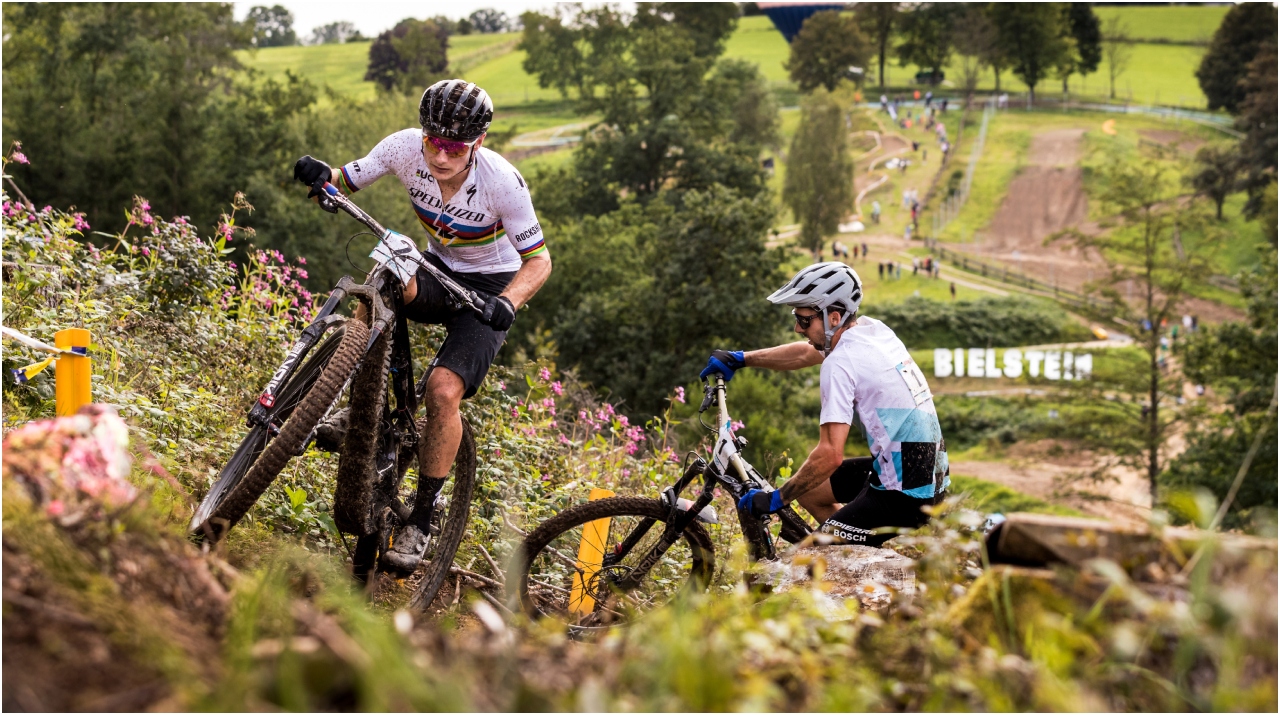 "It was a new day, different from yesterday, sunny, sticky conditions, so it was all about power and race management. Joris (Ryf) had a very, very fast start, it was a great battle! It was decided starting from lap 5 I think, when I managed to overtake and take the lead. It was tight until the end. I am particularly happy to win here, on a track that doesn't suit me and to increase the gap in the standings", said Gilloux.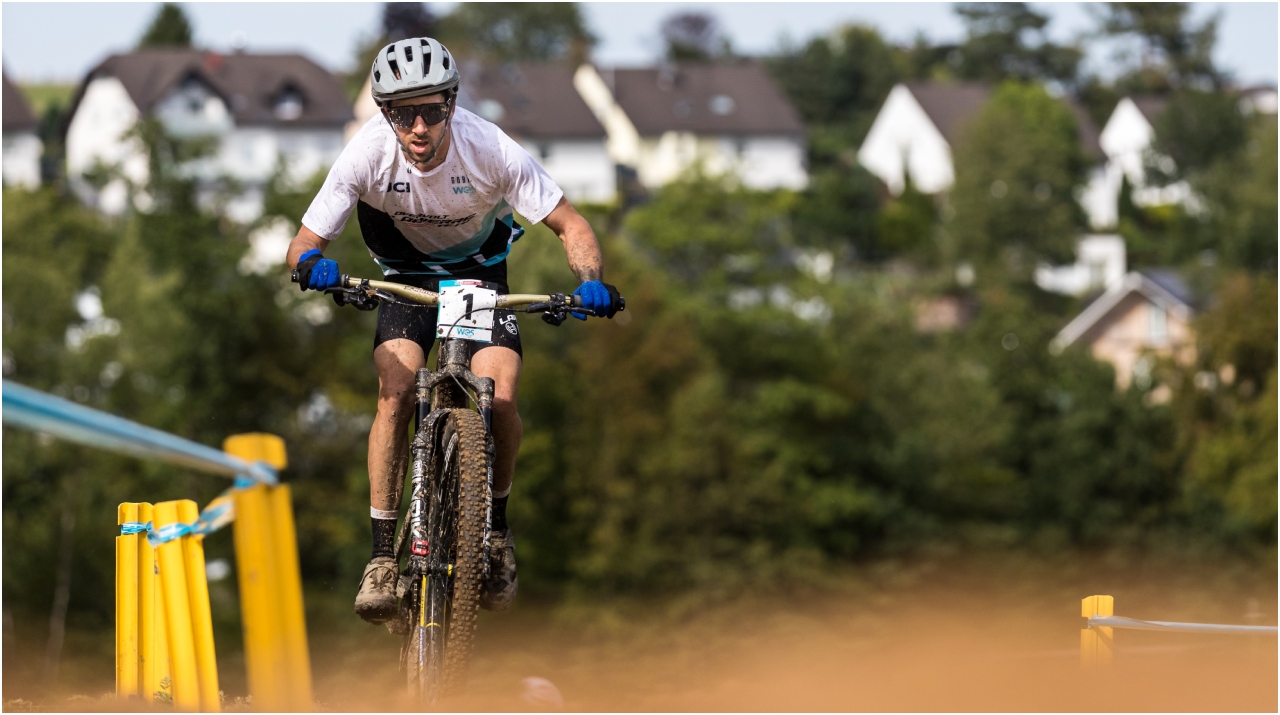 In third, Italian rider Mirko Tabacchi (RDR Italia Factory) celebrated a well-deserved podium finish, after having been pursuing this place since the Spa-Francorchamps Round.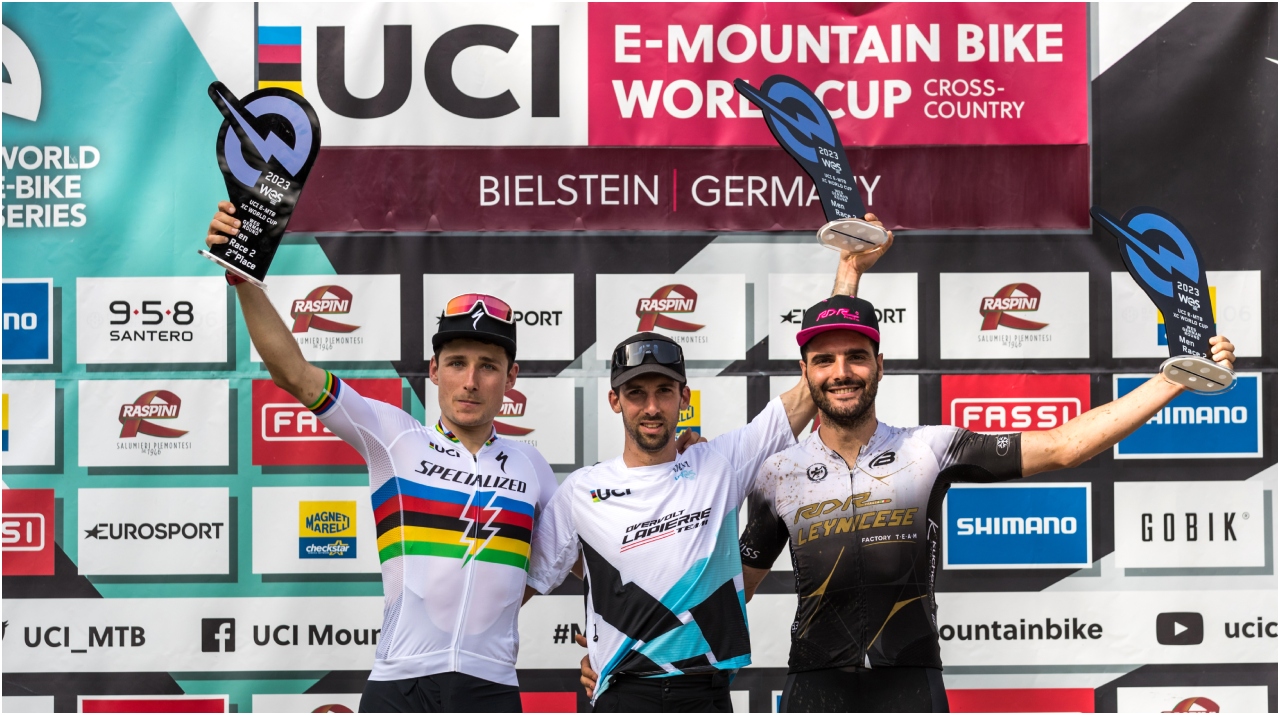 The fifth Magneti Marelli Checkstar Power Lap Award of the season went to Ryf and Tonso in their respective categories.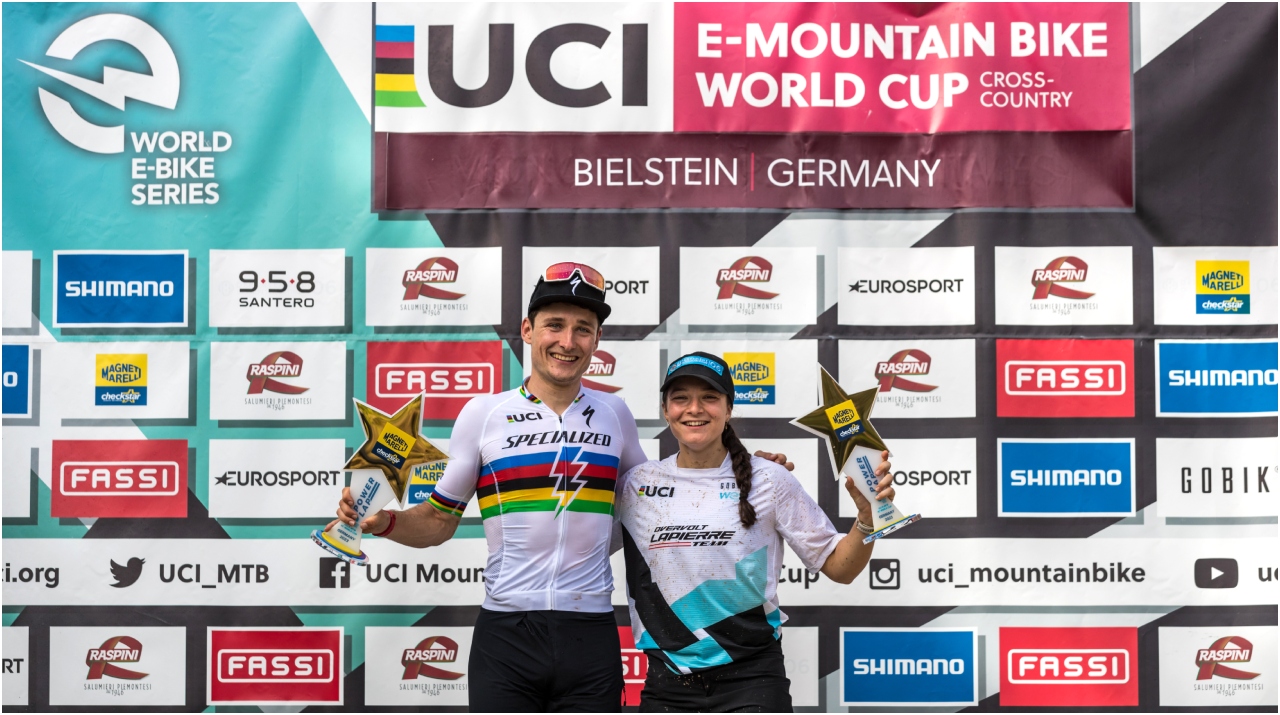 Finally, WES UCI E-MTB XC World Cup Round 5 lived up to overtakes, comebacks, and nail-biting battles for another chapter of e-Bike racing action.
Now, WES is set to journey into Spanish soil for the penultimate race in Sea Otter Europe Festival in Girona, next September 22-23. In that place, the Overall Standing will reach a critical point in the series.
Download the photogallery HERE