E1 Series continues to add high caliber stars to the inaugural season of the category. This time, The Blue Rising Team has been confirmed as the latest addition.
The team will be led by Cricket star, Virat Kohli, along with Sports Technology Entrepreneur, Adi K Misha. "I want to inspire people to have a competitive spirit and create awareness about sustainability issues, something I am increasingly passionate about as we build a family," Kohli assures.
"The inaugural E1 Series grid is filling up fast. Virat Kohli's passion for sustainability, combined with Adi's ability to drive success, will make The Blue Rising Team a force to be reckoned with on the water," says Rodi Basso, Co-Founder and CEO of the series.
Related Content: Steve Aoki Joins E1 Series: From the Deck to the Water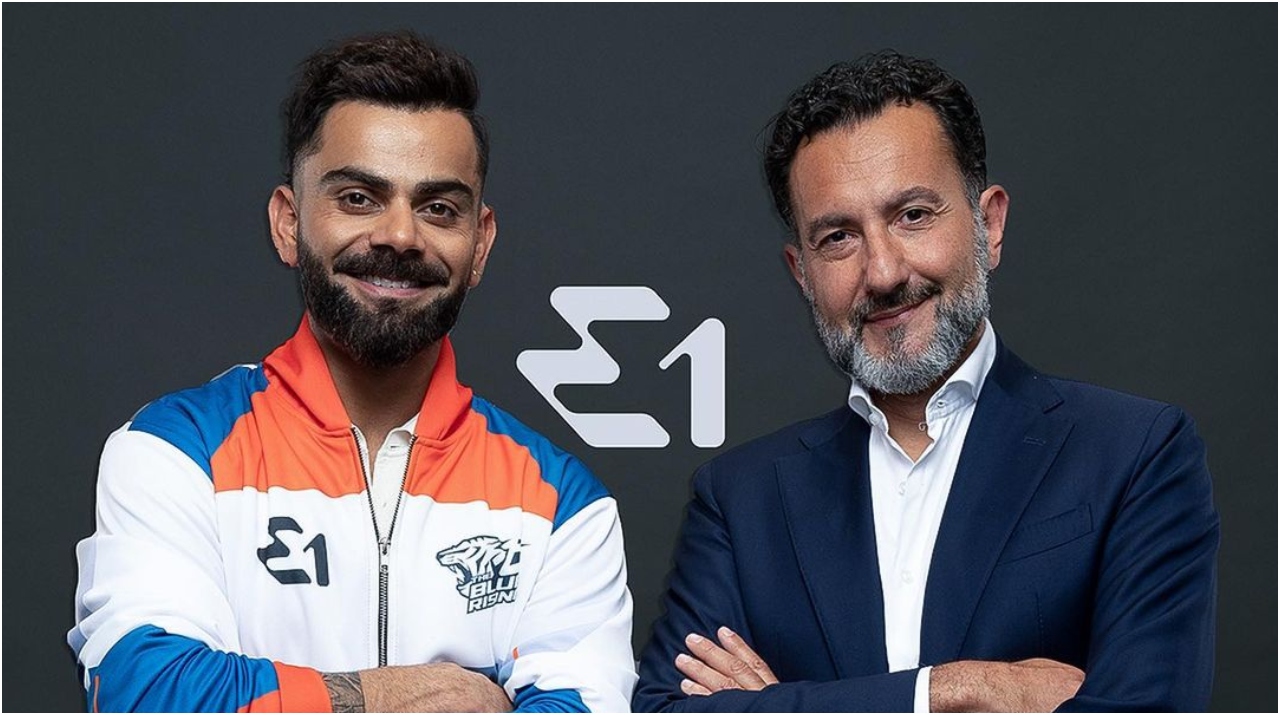 "There is no doubt that his involvement will attract millions of new fans and help us generate even greater impact through sport and purpose. Welcome to the team," continued Basso.
E1 Series Surrenders to Kohli's Talent
Virat Kohli, who has been awarded the ICC Player of the Year in 2017 and 2018, and previously led the Indian cricket team as captain, is among the most celebrated and influential sportsmen globally.
With a follower base of 260 million on Instagram, Kohli is recognized as one of the most accomplished batsmen in the world of cricket, transcending beyond the boundaries of the sport.
"I can't wait to cheer on our riders. I'm really looking forward to facing the likes of Tom Brady, Rafa Nadal, Sergio Perez, Steve Aoki and Didier Drogba. We are going to be electric, fly over the water and try to win," Kohli continued.