Following the conclusion of Formula E's 9th Season, the relationship between Maserati MSG Racing and Edoardo Mortara will not continue for the electric single-seater series' tenth campaign.
Mortara joined the team in 2017 under his previous identity as Venturi, and after finishing on the podium in only his second E-Prix start, he began a six-season journey that would become one of the longest-running and most successful driver careers.
The driver won six races, scored 13 podium finishes and secured two pole positions to accumulate 422 points. In season 7, he memorably became Formula E's first official world runner-up before continuing to fight for title glory in season 8.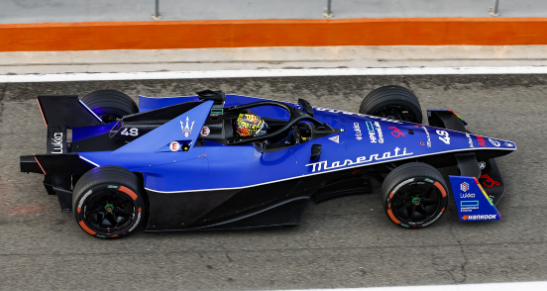 Mortara Bids Farewell
After the team's official announcement, the Swiss driver had a few words to close his cycle in the squad. "The last six years of my career have been a great journey and it has been an honor to represent the team during this time."
"Since 2017, we have experienced many things together, at times it has been a rollercoaster and, by learning from the difficult moments we faced, we grew into a competitive team, fighting to win races and world championships," Mortara added.
Read also: Biofuels in Formula 1: A More Sustainable Strategy
The racer assured he was proud of the role he played and took the opportunity to thank the team for their trust and support. "I wish them the best of luck for the future," he concluded.
Message from the Team
James Rossiter, Maserati MSG Racing Director, thanked Mortara for his commitment to the team during his time behind the wheel.
"His knowledge and experience have been instrumental in our journey and development as a team. On a personal level, it has been a privilege to work with him and we all wish him every success in the future."
For his part, Giovanni Sgro, Maserati Corse Director, said, "His resilience helped the team achieve positive results and contribute to the outcome of Maserati's first season in the all-electric series."
"He is a successful driver and we are delighted and honored that he has been a standard bearer for the Trident around the world. We wish him all the best for his racing career," he concluded.