The dream day for any reserve driver of any category has finally arrived for Emma Gilmour, as she will step into Veloce Racing's electric rally during the Artic X Prix that the Extreme E will hold in Greenland on August 28-29, the third event of 2021 calendar after having raced in Saudi Arabia and Senegal.
Besides being a driver at Extreme E, Chadwick also races the W Series, with the Belgian race at Spa Francorchamps overlapping the Artic X Prix, so the Briton decided to take a step aside in the electric rally category to fully focus on retaining the crown obtained in 2019, and for this she needs the maximum possible concentration.
Veloce Racing showed a great pace during the Senegal fight alongside Stéphane Sarrazin and Chadwick, based on a strategic management of the race with minimal risk, gaining speed throughout the African weekend, which is why, along with Gilmour, they will surely be candidates for a great performance in Greenland.
While some suffered mechanical failures and others were involved in incidents, Veloce battled the storm and obtained as a prize an inaugural podium and second place as reward for the great work done behind the wheel, carefully thinking their actions during the race.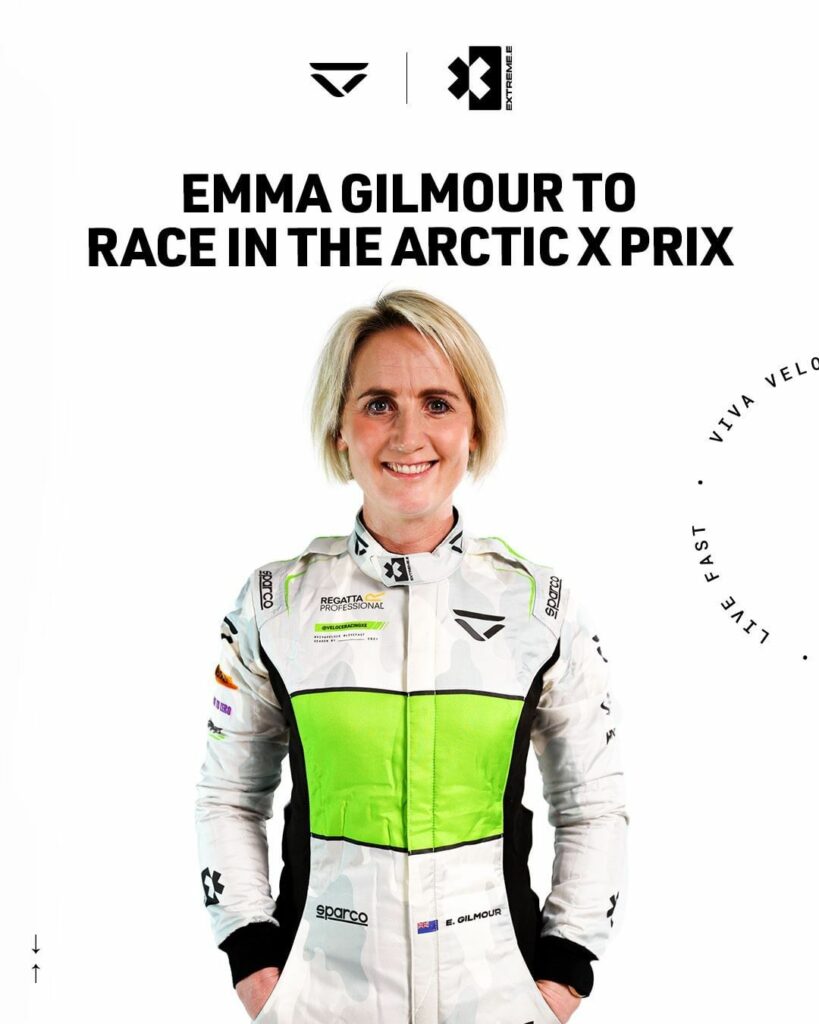 Related content: Extreme E and Unicef will teach young people about Climate Change
The New Zealander's experience will be vital for her team' aspirations, and under no circumstances her rivals should underestimate her, who has a great track record. The driver has been runner-up three times in the New Zealand Rally, as well as having reached the X Games semifinals in 2014.
Therefore, the behind-the-wheel knowledge she has will combine with Sarrazin's expertise of Extreme E to make them a team to be feared out in the cold Arctic climate, where they will fight Rosberg X Racing and their drivers from start to finish, guaranteeing an entertaining battle in the third round of the 2021 season.
On Emma Gilmour
"I'm really excited to start. Obviously, I've been involved with Veloce Racing as a reserve driver so far this season, but now being able to get behind the wheel and race is going to be amazing," said Emma Gilmour about her Extreme E starting driver experience.
She also stressed that one of the key factors will be to "expect the unexpected", stating that anything can happen during the race, which is why be ready to react to different eventualities will be essential on her journey through Greenland, with the aim of scoring important points for the team.
"…This is a tough series with some of the best riders from all over the world on the grid. It's going to be the biggest challenge of my skills to date, and doing it with such a spectacular setting will make it even more special," she concluded.
Redacción | Ronald Ortega