Nick Cassidy led from start to finish the rain-soaked race in London that closed the Formula E World Championship with the team title for Envision Racing, a day after Jake Dennis touched drivers' glory.
Torrential rainfall created hazardous conditions on the outdoor sections of the 2.09 km outdoor and indoor single track at the ExCeL London event stadium.
Both Jaguar TCS Racing and its Jaguar-powered customer team, Envision Racing, had 268 points prior to the final round, leaving the table set for a movie-like finish.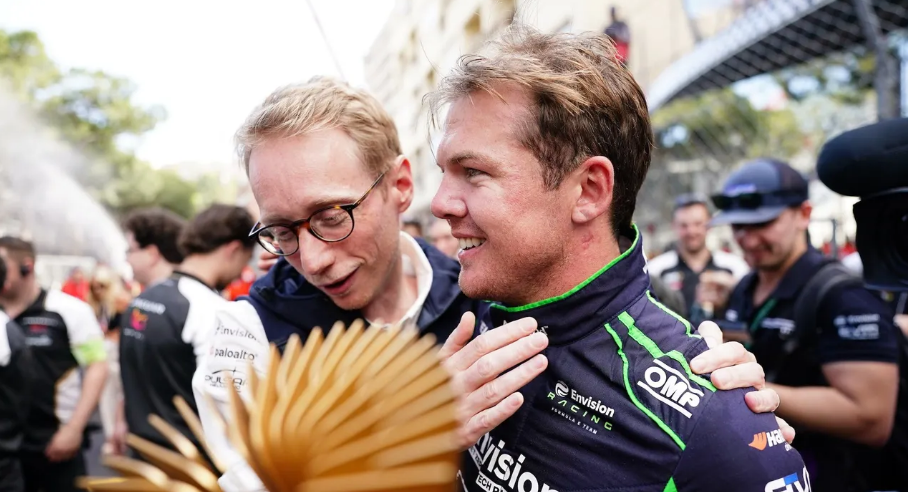 Read also: Jake Dennis Lifts Formula E Title in Front of his Home Crowd in London
Nick Cassidy's Journey
Cassidy pulled himself together after multiple red flags and returned to the garage to claim a comfortable race win, leading fellow New Zealander Mitch Evans and champion Dennis.
It was a resounding victory that started with the Julius Bär Pole Position, leading from the lights to the flag and set the fastest lap. Cassidy kept Evans at arm's length throughout, while the leading pair also extended a 10-second lead over the next, with track conditions and visibility as challenging as they can be in motorsport.
In addition, Cassidy's win in the Jaguar I-TYPE 6 earned him the runner-up World Driver's Championship. The final round of season 9 ended with Envision Racing surpassing what it had done in previous years.
Meanwhile, the Porsche-powered Avalanche Andretti Formula E Team was also able to beat its factory supplier TAG Heuer Porsche Formula E Team to third place by 10 points. Dennis finished 30 points ahead of Cassidy with Evans third and Wehrlein fourth.
"It's mixed emotions, but ultimately I'm very happy because today was a tough day for me, mainly because I didn't sleep well last night, I was late, but I did the business, so I'm proud".
The rider praised the work of his entire team after the win. "They are an amazing group of people and they work very hard. Of course, every team does, but these guys have been close on so many occasions and I think that shows how strong they've been in this championship, and to finally pull it off for them, I'm super, super happy."
For his part, Sylvain Filippi, Managing and Technical Director of Envision Racing, burst with joy after the result. "It took us nine years and it's an incredible feeling. It's been an incredible season, it's all been very evenly matched.
"We issued a pep talk and team talk late in the evening to regroup everyone. But ultimately our team is very strong and that's why I'm so proud of them," he added.
The ABB FIA Formula E World Championship returns for Season 10 with the 2024 Mexico City E-Prix on Saturday, January 13, 2024, and includes a debut Formula E race on the streets of Tokyo on Saturday, March 30.