The eSkootr Championship (eSC) continues to refine details to put together not only a category that generates emotions at a sporting level, but also complies with the values of sustainability and support for the environment, as they have been raised from the initial idea.
In this vein, the series announced its first Global Sustainability Partnership with the world's leading recycling and technology group, Umicore.
As detailed by eSC on its official portal, the alliance will allow Umicore to develop and implement a circular design strategy for the batteries used in the championship, with the ambitious goal of applying potential knowledge to the real world of micromobility products and services.
The goal of the partnership
The association, explains eSkootr Championship, will also use the new sport's promotion platform to offer educational programs and promotional campaigns for a new generation of mobility consumers, who demand a more equitable and sustainable alternative to fossil fuels.
Umicore will work closely with the eSC Commission and its team of sustainability experts, technicians and politicians in implementing the partnership, ensuring that best practices on battery recyclability are recorded in the sport's regulations from the start.
Related content: eSkootr Championship confirms high-performance battery agreement with Williams Advanced Engineering
"We recognise and applaud Umicore's strong commitment to cleaner mobility through new technologies and techniques," said Hrag Sarkissian, eSkootr Championship co-founder and CEO ensuring that best practices on battery recyclability are recorded in the sport's regulations from the outset.
"The use and reuse of battery materials at every point in the value chain has enormous implications for micromobility. We're excited that Umicore shares eSC's vision for the series as an innovation lab for knowledge transfer in this vitally important area," added.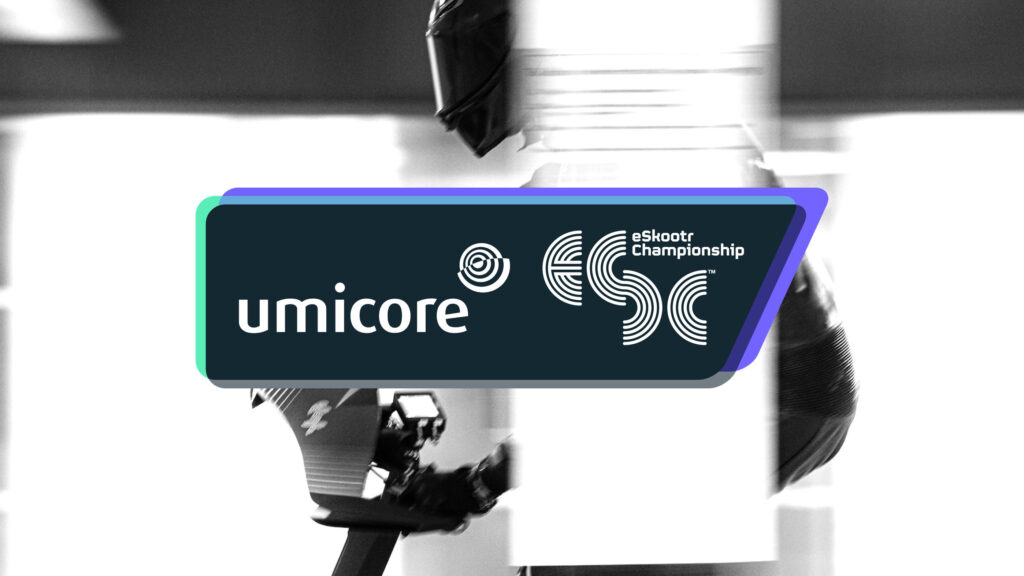 For her part, Dr. Cristiana Pace, President of the eSC Sustainability Working Group, said: "Our Umicore partnership underlines how important circular design is for eSC and the meaningful and measurable achievement of our environmental mission."
Innovative idea that will contribute to a cleaner environment
"Although a new sport, eSC is already demonstrating its robust approach to sustainability through the programmes and partnerships it's developing. I'm thrilled that Umicore is joining us on this new journey," explained Pace.
Tom Van Bellinghen, Vice President of Sales and Marketing for Umicore Rechargeable Battery Materials, said: "We are excited to be the first Global Sustainability Partner of eSC, the world's first eSkootr Championship."
"As a key player in rechargeable battery materials, Umicore is a proud contributor to a sustainable battery value chain. We strongly support eSC's commitment to a net-zero carbon footprint in this exciting clean mobility solution and we look forward to sharing our expertise related to a closed battery loop design with eSC's sustainability team."
Written by I Jhonattan González