From June 23 to 26, the 2022 edition of the Goodwood Festival of Speed was held in the United Kingdom, where eSkootr Championship (eSC) stood out with its participation in the event, exhibiting the S1-X, attracting the attention of those present and generating greater awareness about the purposes of the series that is going through its debut season.
This festival is considered the largest motorsport event in the United Kingdom and one of the best in the world. Each year, various representatives of motorsport are present during the four days of the event to showcase their innovations and delight fans with races on site.
eSC had the presence of its professional drivers at Goodwood: Elise Christie, Tre Whyte, Nicci Daly, Dan Brooks, Jordan Rand and Danny Skinner got on the S1-X to demonstrate all the capabilities that this scooter has to give, reaching more than 100 kilometers per hour with excellent aerodynamic grip.
Related content: Sara Cabrini and Her Epic Battle to Win eSkootr Championship: "No, This Time You're Not Passing Me!"
Among those attending the event wasCaitlyn Jenner,who took the moment to visit the eSkootr Championship stand and learn a little more about the 100% electric scooter category, which has stood out for being inclusive, egalitarian, affordable and carbon neutral since the series began.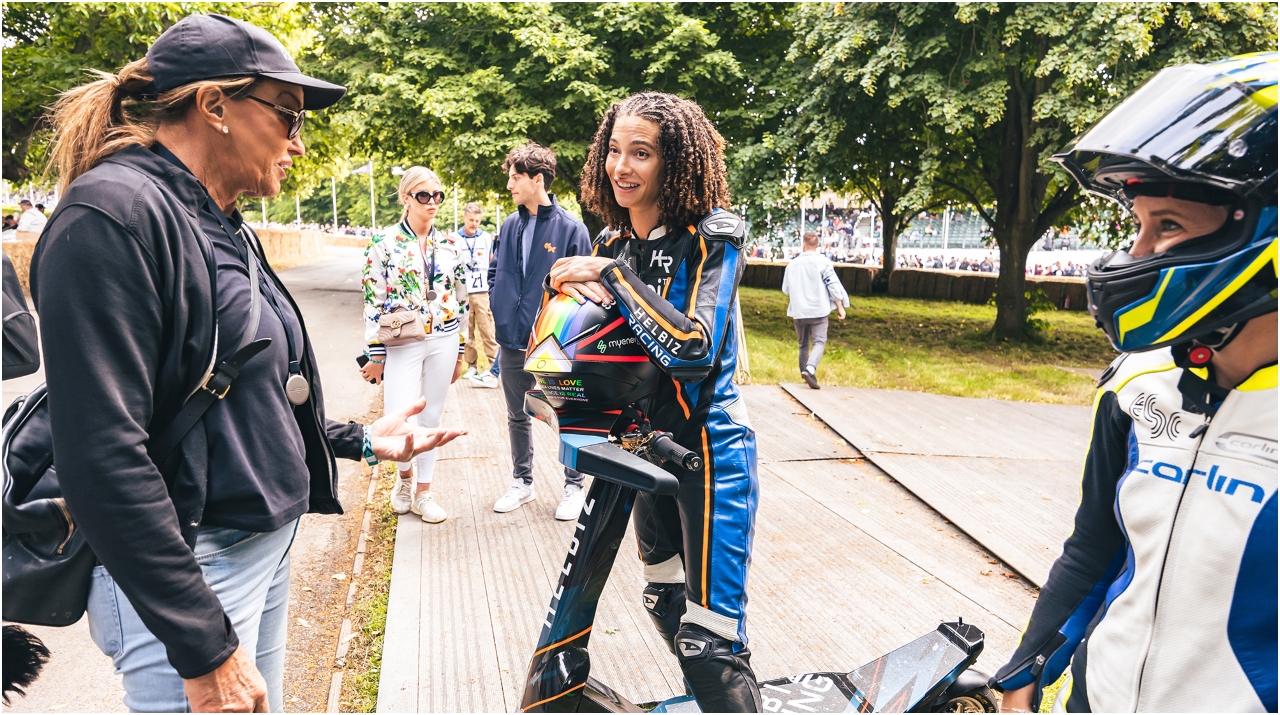 Undoubtedly, Goodwood Festival of Speed served as a perfect window to expose the reasons that led to the creation of eSC: Promote micromobility in a sustainable way, expose the safety factors that entails, in addition to generating a new competition series worldwide.
Two races have been held so far. The first of these was held in London, representing a debut in style for the scooter division, with Swiss Matis Neyroud winning the first race of the series. Then, in Sion, Switzerland, Sara Cabrini drove superbly to become the first woman to win an eSC race.
Now, the action will move to Italy, as the third race of the sustainable championship will take place from July 15 to 16, where the city that will host the drivers is yet to be announced.
Written by | Ronald Ortega