It was all glory, rejoicing and happiness for Sara Cabrini when she crossed the finish line in first position and became the first woman to win an eSkootr Championship race. Her name will forever remain in the historical books of the competition and the sport in general. However, she had to battle hard on the track to do so.
Advancing round after round, he managed to place the S1-X of Helbiz Racing in the final race, but before that he had a duel with Marc Luna, from Murphy Scooters, who managed to win it in the quarterfinals, creating a healthy rivalry without knowing that it would have an epic outcome at the decisive stage of the race in Sion, Switzerland.
Cabrini reached the final with only 12 seconds of extra power on her scooter, while Luna had more than 40 seconds. The odds were against her, but the Spanish rider made a small mistake in one of the chicanes of the circuit, and even made contact with the Italian while fighting for position.
"When I finished the race in first position…. I had no words. It was incredible," she said after the victory. "I was tense and then Marc and I made contact at the end of the straight, but I said, 'no, this time you don't pass me!'" the Italian sentenced, showing firmness on track against her rival's siege.
Related content: eSkootr Championship's Sustainable Report after Racing in Switzerland
Helbiz Racing's S1-X had a competitive pace throughout the weekend. Already in the final, Cabrini knew she could fight for the win despite being a bit nervous, but when she stormed the top position and saw that no one was mirroring her back, gained confidence to finish the course perfectly and credit herself with the victory.
"The atmosphere was incredible. Personally, I have never experienced anything like this before. I was stopped by well-wishers so many times before I could make it back to the pits. This was so amazing. Although Sion was a more difficult track than London, I knew going into this round I had the speed to compete with the fastest riders".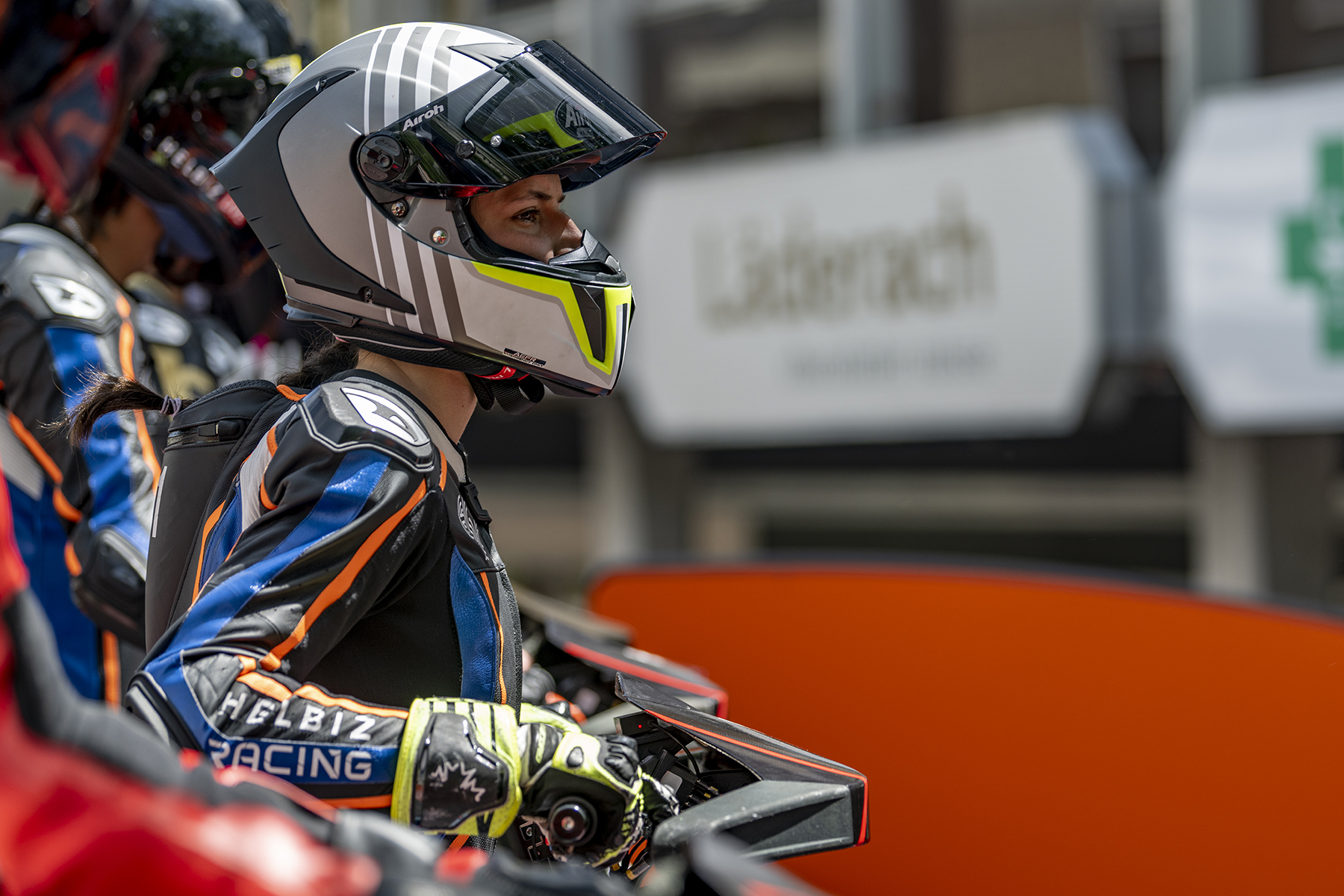 Now, Cabrini and the rest of the competitors will have to move on to Italy, as the third round of the inaugural eSkootr Championship season will take place July 15-16 in a city yet to be announced.
Written by | Ronald Ortega