Andretti United has shown a competitive spirit from the start of Extreme E, reaffirming their commitment race after race until getting the reward expected by all: Victory. Their drivers, Catie Munnings and Timmy Hansen, proved to be up to the task in Greenland by winning the Artic X Prix.
Andretii's results are a reflection of what they have shown on previous X Prix. In Saudi Arabia, a very good performance was reflected in the result, unfortunately marred by a flat tire, but the team still reached the podium. Then, in Senegal, challenges were too demanding, relegating the team to the last place in the standings.
Munnings and Hansen were able to manage the pace of the race aboard the ODYSSEY 21 E-SUV, winning the semi-final to sneak into the final. There, the British driver swapped positions with Sebastien Loeb of X44, and Molly Taylor of Rosberg X Racing. Then it was the turn of the Swedish Andretti driver, who also showed a great level to win after a great battle against Johan Kristoffersson and his Rosberg X Racing, championship leader.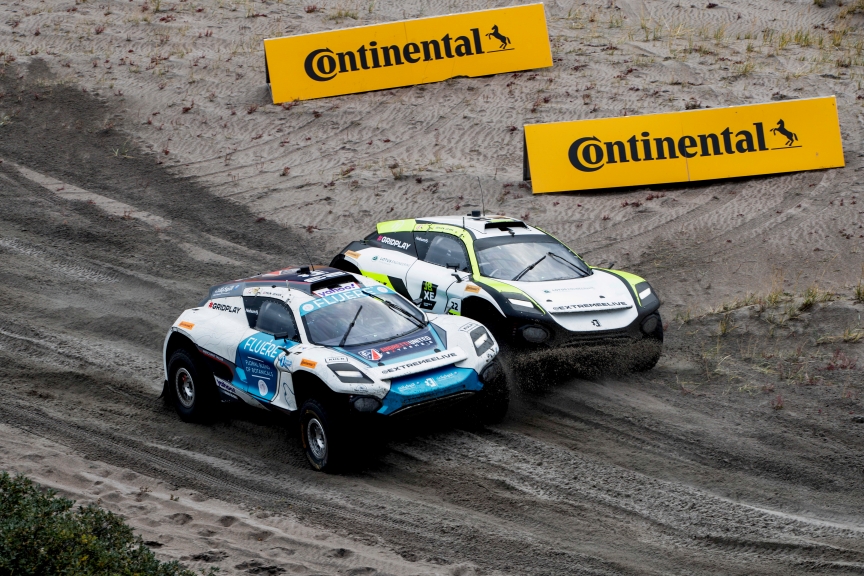 Andretti is now third overall in Extreme E, eager to deal a lethal blow to Nico Rosberg's and Lewis Hamilton's teams, at the slightest mistake of their drivers at the track. In fact, Munnings and Hansen are renewed for next season, which gives them some peace of mind to drive with a clear head regarding their future.
Related content: Extreme E Off Track: Arctic X Prix in Detail!
"What a dream result for the team. The driving conditions here (Greenland) were extremely challenging, but Catie and Timmy showed courage and maturity behind the wheel, both taking care of the car but setting phenomenal pace when it mattered most. With two rounds remaining and judging by this weekend's performance, Andretti United Extreme E certainly has a great chance of becoming the first Extreme E series champion," said Michael Andretti, team co-owner.
For Munnings, it is still a dream to have won the Artic X Prix after starring alongside some of his childhood heroes (Sebastian Loeb). Besides, she highlighted the important work of her teammate by keeping the competitive pace, being able to take advantage of the spaces while taking care of the car at the same time.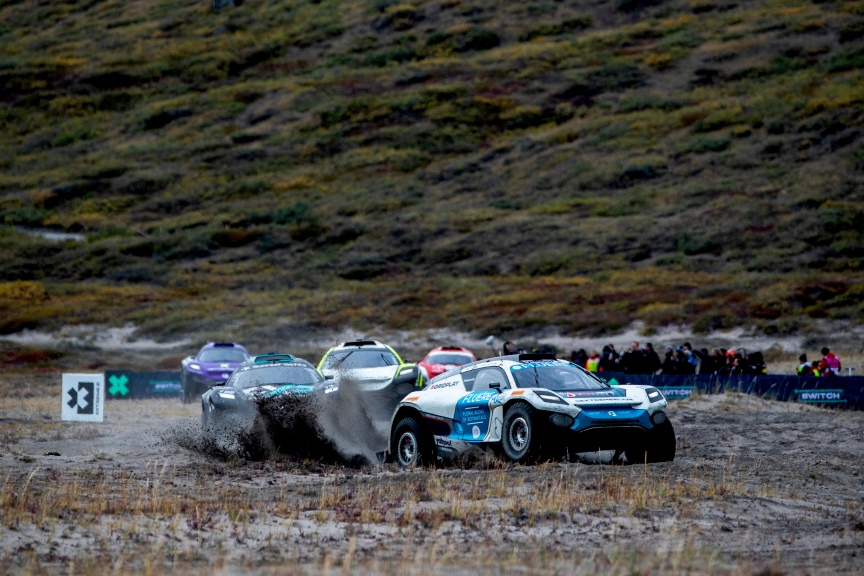 On the other hand, Hansen confessed that he arrived at the race day with a winning mentality, and he achieved it, although he still feels surreal at the moment. However, he was quick to point out the commitment of the category after visiting Greenland to race where a glacier once stood. "Congratulations to Extreme E, they pulled off a race at the most extreme environments out in the middle of nowhere and that is an incredible achievement."
Written by | Ronald ortega