The excitement of Extreme E is being experienced around the world. The passion for electrification and speed provided by this category has reached far enough. The Caribbean is part of the places attracted by the competition, so they will continue to enjoy racing thanks to the extension of Digicel as a transmission partner.
Drawing attention to the climate crisis and raising awareness about it are the main objectives of the 100% electrified off-road division. The Caribbean does not escape from it, being a region dominated by island states, the risk of flooding is present, and in fact, more than one nation has suffered such consequences in the past.
"It's great to have our purposeful sports championship showcased throughout the Caribbean. By using the platform of the series to highlight the crisis, we hope to not only raise awareness, but also highlight the changes that can be made to live a less carbon-intensive lifestyle and protect our planet," said Ali Russell, Extreme E's Marketing Director.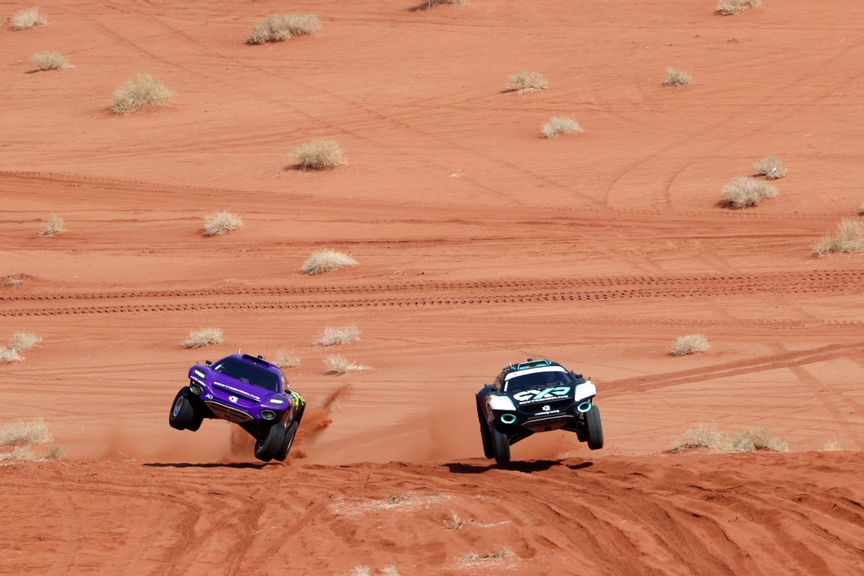 Related content: McLaren Signs Google as Team Sponsor in Extreme E and Formula 1
The racing action will be shown via SportsMax in the region, providing coverage of the second season that promises to be much better than the first. "We are excited to be working with Extreme E as the Caribbean broadcaster for the second year in a row," said Gyorgy Zsembery, CEO of Digicel Home and Entertainment Group.
The series will move on to Sardinia, Italy, where the Island X Prix awaits as the second race of the campaign. Rosberg X Racing started season 2 by replicating what happened in season 1: with a win. However, X44 hopes to break the hegemony of the team led by Nico Rosberg, but will also have to be careful against squads with good competitive pace, among them ACCIONA Sainz XE Team and Genesys Andretti United.
Written by | Ronald Ortega