Extreme E fans have been waiting just over four months to see the ODYSSEY 21 back in action. After a change in the schedule by the organization, the 100% electric off-road category is ready to compete again in a double-header scheduled in Sardinia.
To make up for all the lost time, Extreme E decided to hold two races on Italian soil, Island X Prix I and Island X Prix II. The first one will take place from July 6 to 7, while the other one will be held just two days later, i.e. from July 9 to 10. In view of this, the championship has revealed the official circuit map for the races.
In the first instance it can be seen the multiple sectors added in the initial part of the layout, leaving the drivers free choice of where to go, being important to drive efficiently to take the best way and avoid crowds that lead to a collision that may damage the race.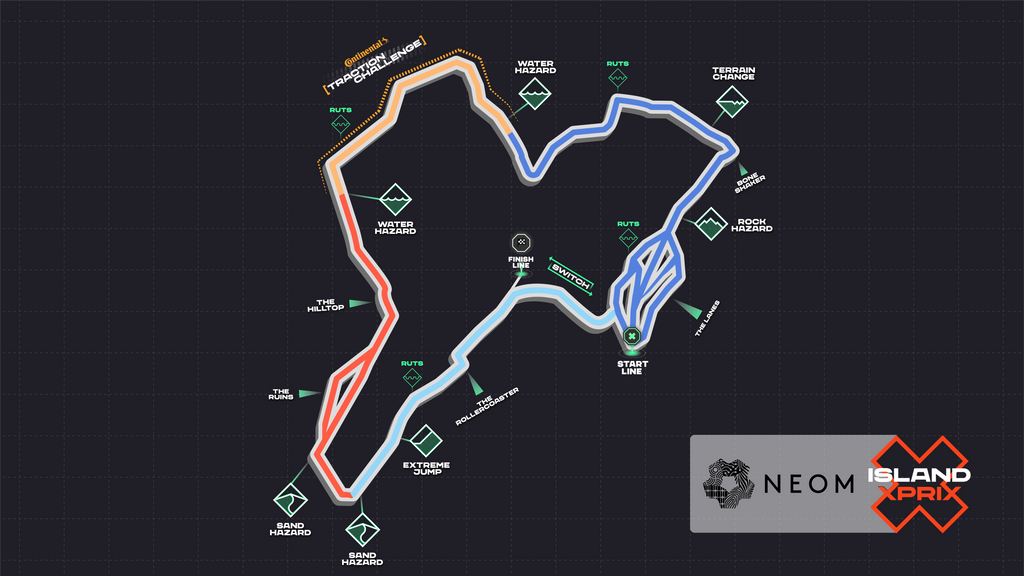 Related content: NEOM's ENOWA to Supply Extreme E with Green Hydrogen
After exiting the zone, they will encounter a nearly straight track before tackling the first sharp left turn, where getting off at full throttle will be important in the next micro-corner that awaits the drivers, and then heading through a series of S-turns before reaching the traction zone of the circuit.
They will then follow the course with a layout that incorporates few curves at first glance until they hit a double track section again, exiting it with a "U" turn, facing the final zone of the course. Of course, throughout the map there will be jumps, bumps, water and hills that will complicate the course of the protagonists.
For the realization of the Island X Prix and Island X Prix II, Extreme E has been working in close collaboration with the Automobile Club d'Italia, the local body in charge of co-organizing and coordinating the race. Also, the electric off-road category has received support from the Ministry of Defense, the Italian Army and the Region of Sardinia.
Written by | Ronald Ortega