A new Extreme E season has begun, where the first race left great sensations for the second. However, before the debut of the series in Scotland, the 100% electric off-road category has presented the design of its Show Car 2023, which stands out for its imposing and chrome design.
The vehicle hides a significant linked to environmental protection through a new topographic pattern that alludes to racing and the extreme terrain experienced by the drivers. In addition, the reflective base of the livery creates a literal mirror of the physical environment around the car.
This prompts the series' audience to look inside and see the impact we all generate on the planet. "Through form and function, this special edition livery encapsulates Extreme E's advocacy of environmental awareness through the most exciting motorsport action possible," the series assures.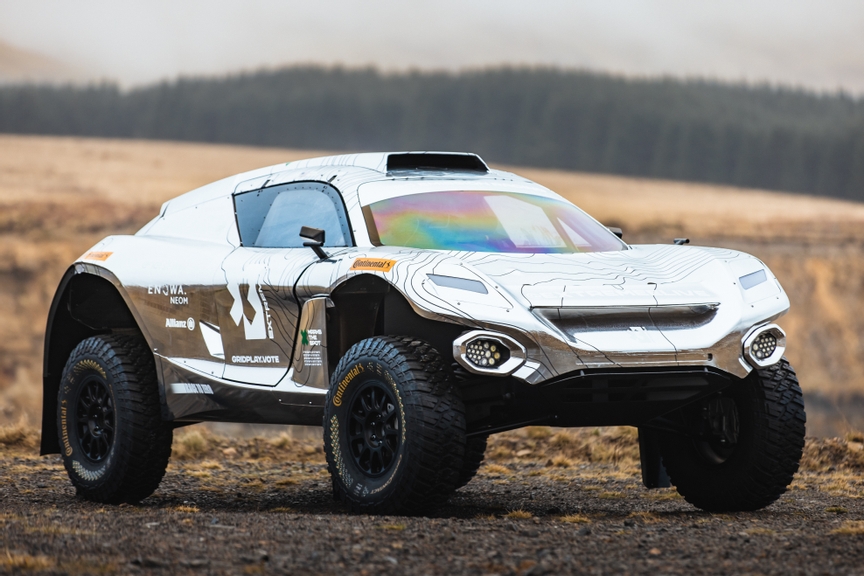 Related content:Extreme E to Stage X Prix of Scotland at Former Coal Mine
Details
The special edition design vehicle has been revealed in parallel with the reveal of the location of the Hydro X Prix, which will be held at the former opencast coal mine in Dumfries and Galloway, Scotland, from May 13-14.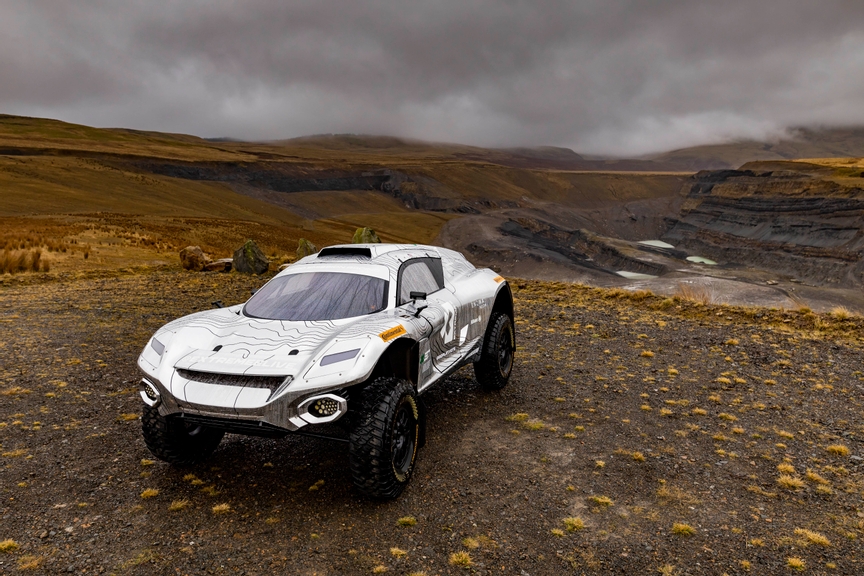 The predominant color of the design is opaque gray with chrome look, adorned by the Continental logo on four ends of the bodywork, where from an aerial shot you can see the symmetry of the location, along with the successful combination of the logo of the series in green color located on the roof.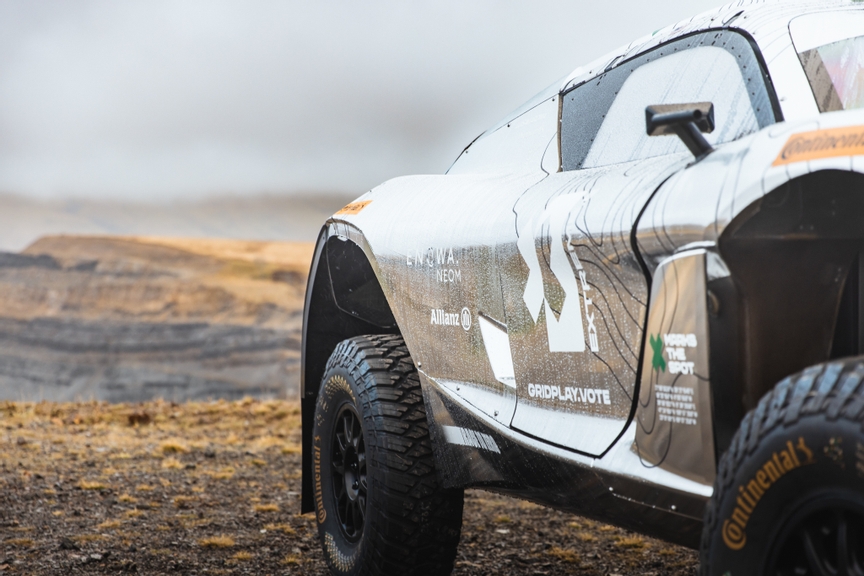 Finally, the series took the opportunity to announce that the publication of the sustainability report of season 2 is scheduled to take place in the coming weeks, to provide accurate information through data on the activity of Extreme E in sustainable matters.
Written by | Ronald Ortega