Adopting sustainable practices in sports is becoming a priority for many sports organizations and athletes. Some leagues and teams are investing in technologies and equipment that reduce their carbon footprint and promote electric mobility.
In addition, initiatives are underway to raise awareness of the importance of sustainability in sport and its impact on the environment.
Case in point: Extreme E, the 100% electric off-road category, which unveiled its second Sustainability Report, prepared in collaboration with EY, where it demonstrates that the sport can also lead the way in sustainability to generate a positive impact on the planet, after the series reaffirmed its carbon neutral status adopted since the inaugural campaign.
"The report illustrates how Extreme E is leading the way as an action-based test bed for innovation and progress beyond the series. Once again, we consistently achieved the lowest carbon footprint in motorsport in the face of a television audience that grew by 30% to reach 135 million viewers during season 2," said Alejandro Agag, Founder and CEO of Extreme E.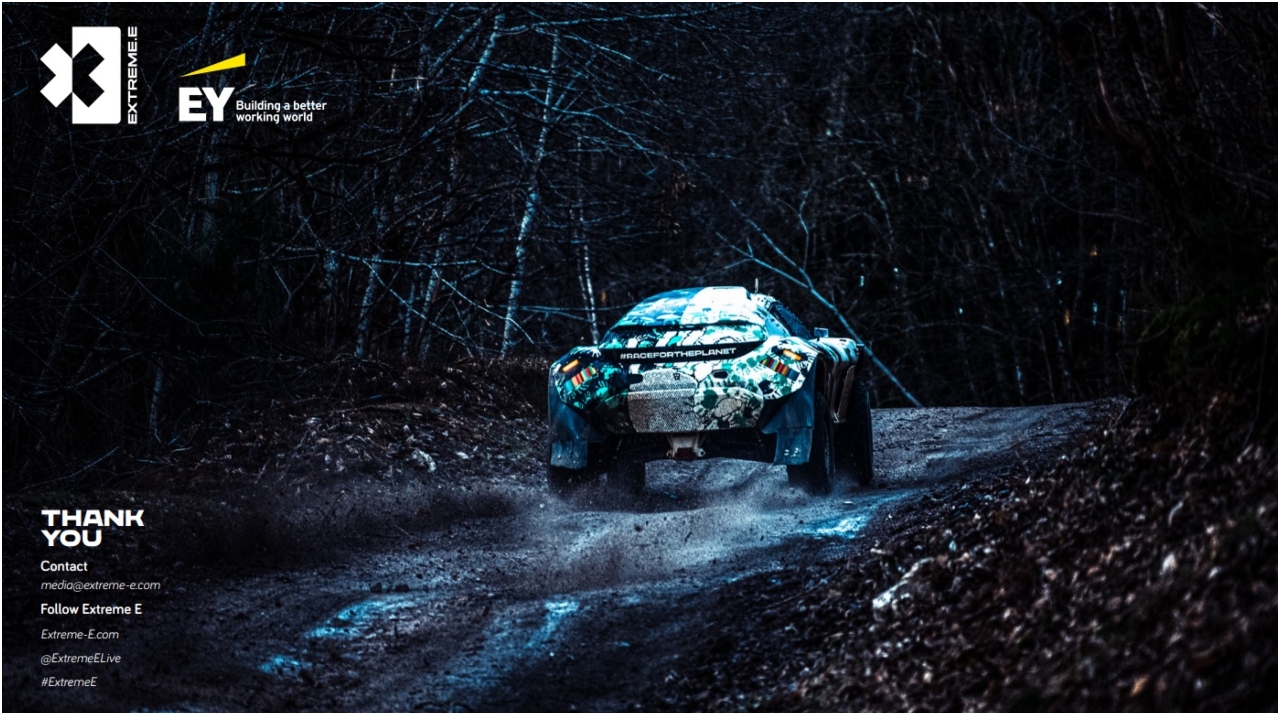 Related content:CrossContact Extreme E: Here's the tire for the series' third season
Full Compensation
During season 2, the EY team performed an emissions calculation and determined that a total of 9,045 tCO2-e was generated (averaging 1808.8 tCO2e per race). To offset these emissions, Verified Carbon Standard (VCS) environmental certificates were purchased for two deforestation programs in the Brazilian Amazon region.
This measure allowed Extreme E to maintain its commitment to carbon neutrality during the season and to continue promoting sustainable mobility through the exclusive use of electric racing vehicles.
In addition, during the end of the second season (Uruguay Natural Energy X Prix), achieved an important milestone in the motorsport industry by holding the first racing event fully supported by renewable energy.
Uruguay generated 98% of its electricity from renewable sources, enabling additional power requirements to be met using on-site solar generation and hydrogen fuel cells. This innovative approach allowed the race to be run using exclusively renewable energy, reaffirming Extreme E's commitment to sustainability.
"Extreme E is not your average motorsport. We use the inspiring platform the sport provides to tell compelling stories about global issues, from carbon emissions to melting Arctic ice, deforestation and ocean health, to energy and technology innovations, all with a solutions-based perspective that prioritizes the community," commented Julia Wall-Clarke, Head of Communications & Impact at Extreme E.
Written by | Ronald Ortega