After four races to forget where he did not score points, Jake Dennis, Avalanche Andretti driver, saw the light at the end of the tunnel in the emblematic E-Prix of Berlin, the only city that has hosted Formula E races in all its seasons.
The Briton's weekend did not start in the best way. He qualified well and lined up fifth on the grid. By lap 5 he had worked his way up to second, and hit the front on the appearance of the first Safety Car on lap 12.
On Sunday, during the second race, he had a chance to vindicate himself. On Lap 1 he found himself seventh, with the pack as close as they ran the day before, only a couple of seconds separating him from the race lead, even without an appearance for the Safety Car in Round 8.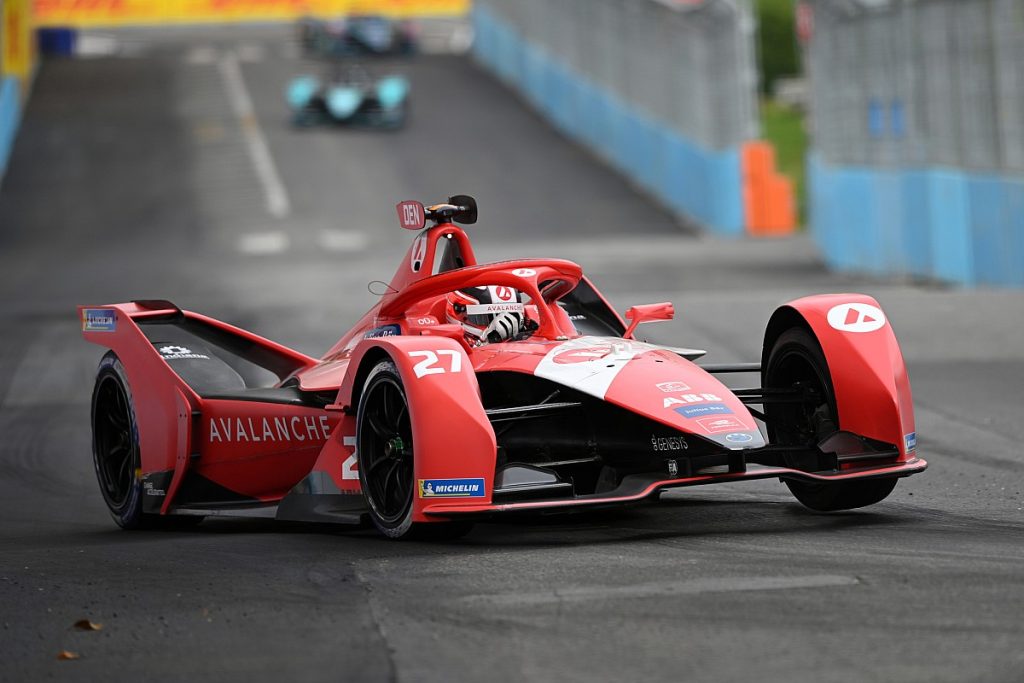 Related content:Formula E Rookies Hit Berlin Track
On Cassidy's Mirrors
Dennis tried to compete, however, when winner Nick Cassidy was given the green light to go out front on Lap 33, Dennis admitted he couldn't keep up with the eventual winner's blistering pace.
With that streak of contact and DNFs ruining his last four appearances, he decided to keep his cool, play it safe and bring some points back home.
"It was a tough race for sure," said the 27-year-old. "I felt after all the incidents I've had over the last few months that I was being hounded for a lot of the race – it was just a mess for me and everyone was bombarding me. It was either give it away like they weren't there, or get out of their way, so I just kept going backwards and ended up back in P10."
Dennis explained that it was key how the team applied the ATTACK MODE and push when they really needed it. "It was quite costly to use at certain stages of the race but we were still good on power," he detailed.
He acknowledged that he was frustrated at another disastrous race on Saturday where he collided with Antonio Felix da Costa, so it was imperative to get out of the rut and get back into the top.
"I could see the team was pretty down and not in the best place, so we needed this. We needed it for the championship – not just for me but for the team championship. It was great to see everyone so happy at the end and it felt like a win for us to be honest, after all the bad luck we've had," concluded Dennis.