The MotoE team, Gresini Racing, announced their line-up of riders for the 2021 season: Mateo Ferrari and Andrea Mantovani will be in charge of driving the motorcycles in the World Cup.
The Italian squad is putting their hope back on the young Italian drivers. Ferrari, 2019 World Champion and 2020 series runner-up, will be at the starting blocks of the new season with the aim of trying to recover the Crown.
The 26-year-old, Mantovani comes to the series from the Italian Speed Championship (CIV) – Superbike category – and will put the skills to the test for the first time with the Energica Ego Corsa machine. He will run with the number 9.
Read also: Learn more about Zolder, a historic track that will host PURE ETCR
Mateo Ferrari expressed his feelings at the beginning of a new season: "2021 will be my third year with team Gresini, with whom I have been a protagonist in both of the MotoE World Cup seasons I've partaken in.
"The victory in 2019 and the runner up spot in 2020 are very important result, especially if we take into account that this was a new category for everybody. I took the challenge knowing that I had to adapt quickly to a new riding style and thanks to the help from everybody around me, I was able to find the right riding style and speed needed to be always a protagonist," said.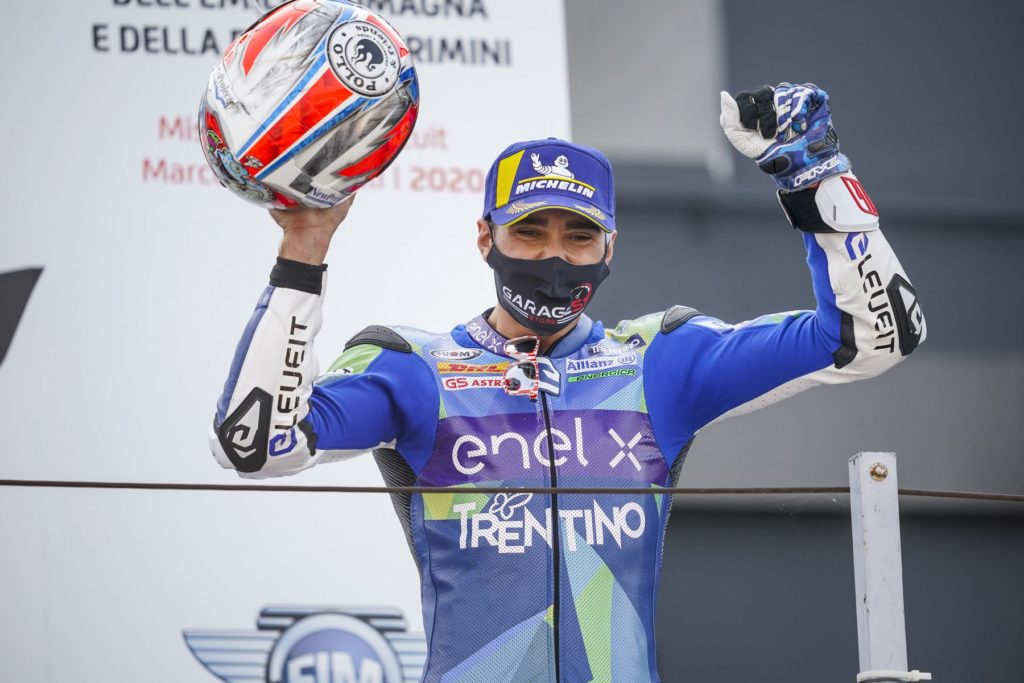 Meanwhile, Mantovani said:  "I'm very happy to be taking part in this world cup in 2021. It will be a completely new experience as I have only ridden traditional-engine motorcycles so far. There's a lot of curiosity to disover the 'electric-powered' side of racing, both at power and riding style levels. It will be no doubt a very constructive year with the hope of having fun and growing a lot during the season. My thanks go to Fausto Gresini and all the sponsors for giving me this opportunity."
Written by I Jhonattan González