The Brazilian Eric Granado and the Swiss Dominique Aegerter both proved to be one step ahead of the rest in the three days of testing that the 2021 FIM MotoE World Cup riders carried out at the Jerez Circuit.
During the tests, the pilots also took the opportunity to test some chargers that will be on the grid and that will allow the battery to be recovered from the formation lap to give one more turn in the race.
On the third day there were only two half-hour sessions. The morning was normal and the best times of the final combined were set.
Related content: Ferrari and Mantovani will be the supporters of Gresini Racing in MotoE
Eric Granado and Dominique Aegerter rode thousandths below the 1: 47.584 that the Helvetian himself had as the fastest lap with the Energica at the Andalusian track since the Andalusian GP last year.
In fact, the Swiss rolled a single thousandth below and was 30 thousandths behind the Brazilian.
Falling behind
After them were Matteo Ferrari and Fermín Aldeguer. Then in the other session, Aegerter was the fastest, but none of that top 4 improved their times. The current champion Jordi Torres did it to get fifth place on the day.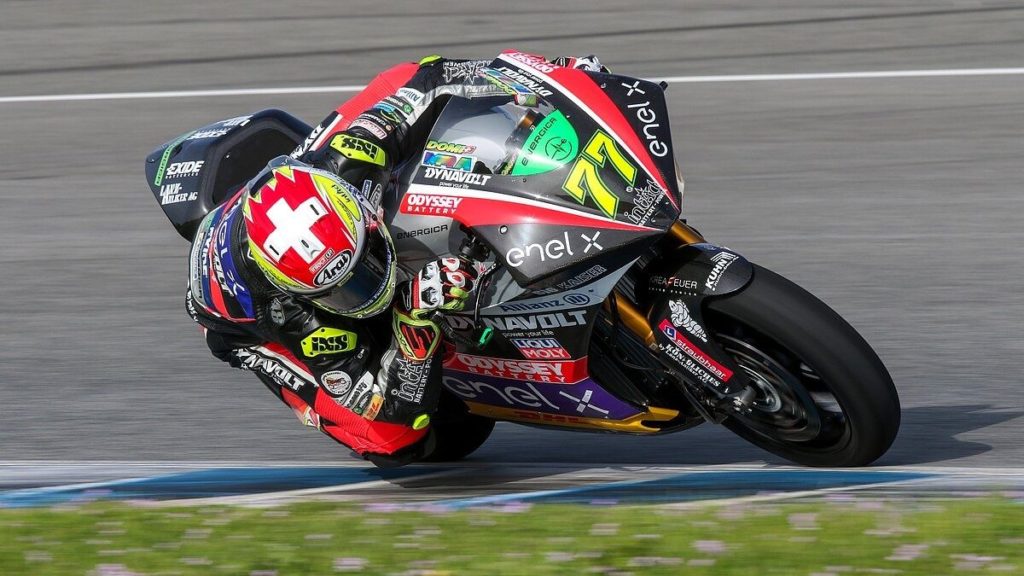 After him were three second-year drivers such as Alessandro Zaccone, Xavi Cardelús and Lukas Tulovic, with a top ten closed by two rookies: Miquel Pons and Andrea Mantovani.
As for the rest of the rookies, a little further were Hikari Okubo, Corentin Perolari and Yonny Hernández, with Jasper Iwema almost two and a half seconds behind, Kevin Zannoni more than three and Andre Pires closing the table four seconds behind the best.
Written by I Jhonattan González