Pure ETCR was one of the categories that stood out for 2021 with a more than interesting competition proposal, bringing with it renowned drivers who accepted the challenge of getting into Touring cars to compete for glory. Now, in 2022, the excitement will remain the same under a different name.
FIA ETCR – eTouring Car World Cup promise adrenaline, action and speed on breathtaking circuits. A calendar full of surprises will take over the sustainable series this year with an expanded schedule of seven races spread across Europe and Asia.
The green flag will officially be seen from May 6 to 8 in Pau Ville, France. There, the battle to crown a new champion will begin. Let's remember that during the previous campaign and under the name of Pure ETCR, the winner was the Swedish Mattias Ekström, who raced under the colors of Zengo Motorsport X Cupra.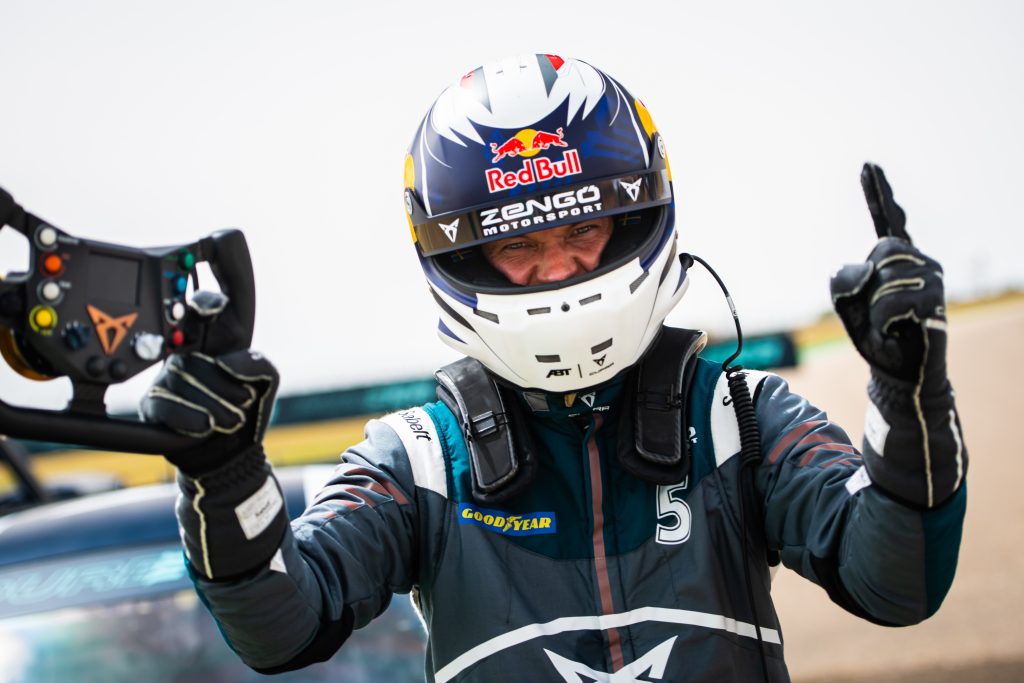 Related Content: Pure ETCR Reaches World Championship Level and Will Become FIA ETCR-eTouring Car World Cup
After getting off to a flying start on French soil, the adrenaline for speed will move to Istanbul, Turkey, from May 20-22. The third round of the championship will take place at the Hungaroring (June 10-12), a well-known and popular circuit in the world for hosting the Formula 1 Hungarian Grand Prix.
Quickly and just one week later, the category's touring cars will compete at the Circuito del Jarama, Spain, from June 17 to 19. With the title at stake and entering decisive phases, the 2022 FIA ETCR – eTouring Car World Cup will move on to the next target: Circuit Zolder, Belgium, from July 8 to 10.
The second-to-last race of the championship will be in Vallelunga, Italy, from June 22 to 24, to close the sporting action at Inje Speedium, South Korea. This entire seven-race schedule and under FIA world championship status will be a platform for the world's car manufacturers to showcase their latest technology-laden creations there.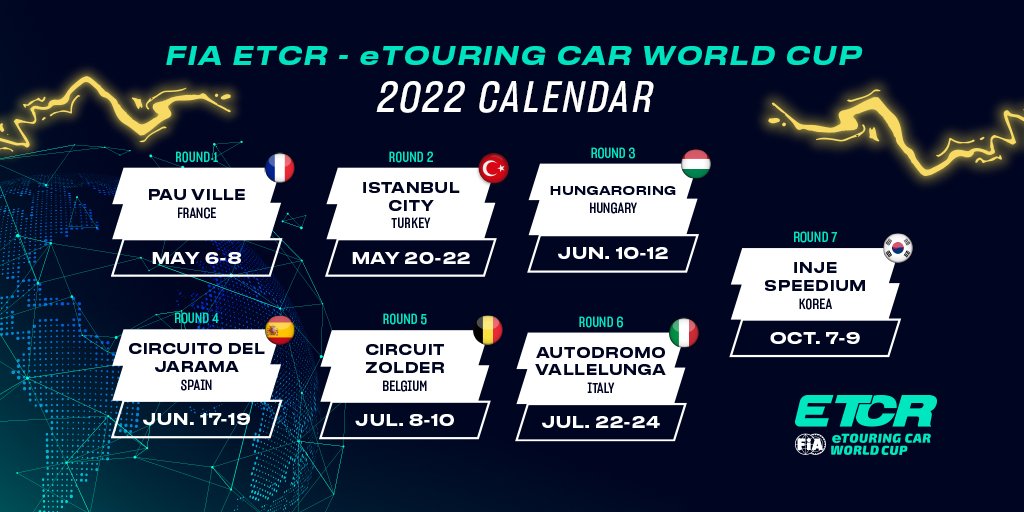 "This is a big step forward to electric touring car racing. We knew when we launched PURE ETCR that now was the great opportunity to not only give automakers a global showcase for their electrified vehicles, but also to present all the positive aspects of electric mobility; incredible power, efficiency and sustainability in the homes of a global audience," said Rançois Ribeiro, Director of Discovery Sports Events, promoter of the FIA ETCR – eTouring Car World Cup.
Written by | Ronald Ortega