Formula 1 and Banco Santander announced the Santander X Global Challenge | Countdown to Zero award winners, a project that seeks to highlight sustainable initiatives, as part of the agreement between the world's top motor racing category and the bank
.In the project, F1 was part of the jury that evaluated the projects of 600 entrepreneurs from 11 countries, including proposals from Germany, Argentina, Brazil, Chile, USA, Spain, Mexico, Portugal, Poland, United Kingdom and Uruguay. In this way, Santander and Formula 1 fulfilled part of their three-year strategic partnership.
"Santander X is helping thousands of entrepreneurs to take their ideas further and faster," said Juan Manuel Cendoya, Communications, Corporate Marketing and Research Director of the Santander Group, when the initiative was announced. "This agreement takes that support to a new level, creating opportunities for companies to join forces with one of the world's most innovative sports and support the transition to a low-carbon economy," the executive said.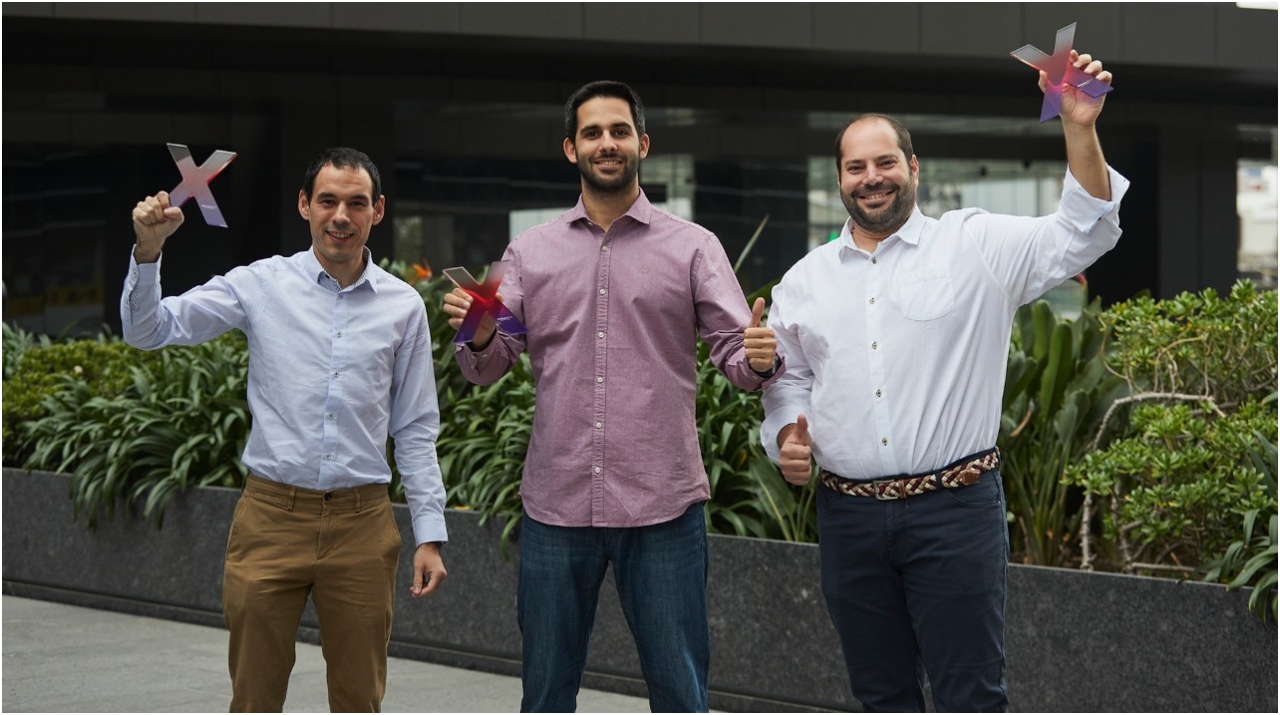 Related content:Formula 1 Partners with Banco Santander to Boost Sustainable Initiatives
Santander X Global Challenge | Countdown to Zero Winners
Concrete4Change (UK), Staxy (UK), Ucaneo (Germany), Cedrion (Spain), H2SITE (Spain), Zeleros (Spain) and DeepDrive (Germany) were the winners of the Santander X Global Challenge | Countdown to Zero.
Concrete4Change seeks to decarbonize the construction industry through technology by using additive materials that capture carbon dioxide, while Staxy has developed a mobile application for carpooling that reduces the carbon footprint of people on their daily commute.
Ucaneo presented the first cell-free Direct Air Capture (DAC) technology aimed at retaining CO2 from the air using sustainable technology; Cedrion developed silent, lightweight and smaller cooling devices for electric cars, and H2SITE produces renewable hydrogen at its original site aimed at small and medium-sized companies.
The company Zeleros produces and supplies hyperloop vehicles for passenger and freight transport, with the particularity of traveling at ground level, high speed and leaving no direct emissions. Finally, DeepDrive develops a new propulsion technology for electrified vehicles, as well as for Nüwiel, a manufacturer of trailers with zero-sensor technology, accelerating and braking electrically.
The winners were selected and awarded during the Mexican Grand Prix, held a few weeks ago at the Autódromo Hermanos Rodríguez, in a special race for local driver Sergio 'Checo' Pérez, who managed to finish on the third step of the podium and celebrate in front of his home crowd.
Written by | Ronald Ortega