More than a hundred women in vulnerable circumstances completed their training as professional mechanics, just in time for the recently held Formula 1 Sao Paulo Grand Prix, thanks to a partnership between the race promoters and the Escola do Mecanico institution.
With the goal of fostering diversity in an industry that is mostly made up of men, the project has made it possible for these women to obtain their diplomas after completing their training over the past year.
Commenting on the recognition ceremony for the graduates, Alan Adler, executive director of the São Paulo Grand Prix, said: "It is an immense emotion. My congratulations to all the students and teachers. It is inspiring and moving to witness this commitment to the belief in this project and the vision for the future."
Related content: Formula 1 Teams to have one F1 Academy Driver with her own design on a car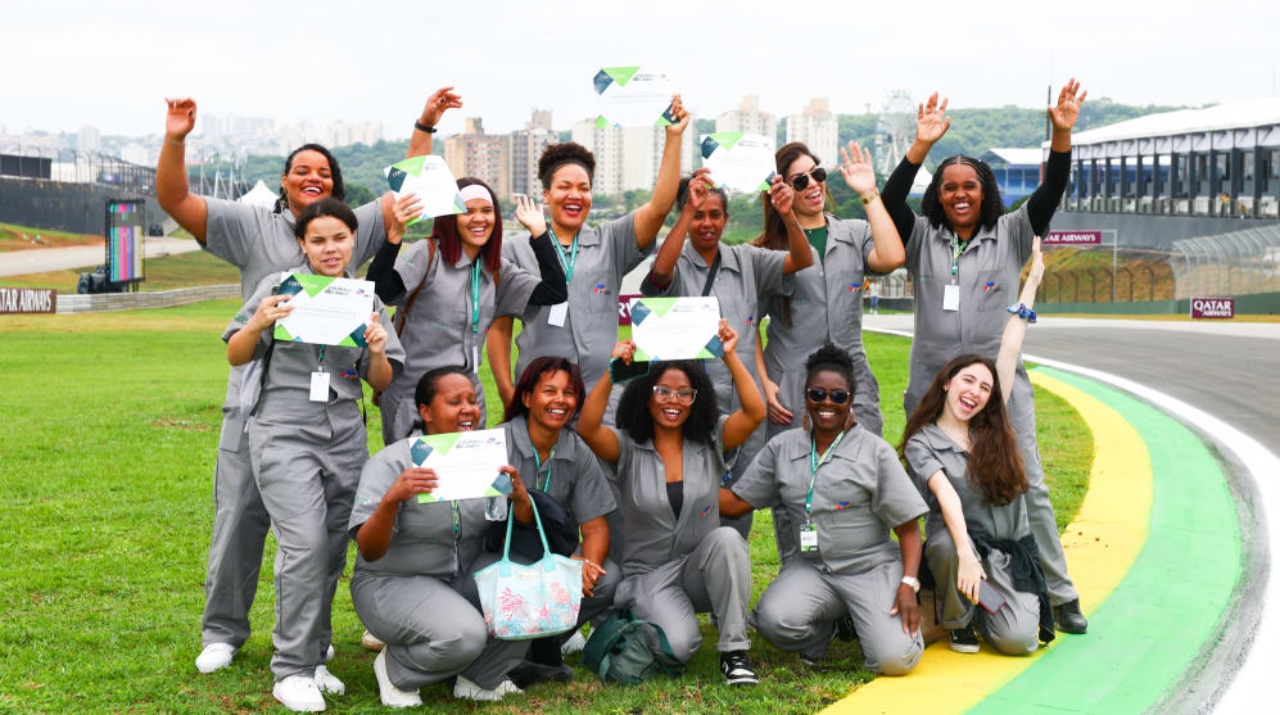 Formula 1 Promotes Female Talent Development
Escola do Mecanico, located in the Interlagos unit, was created with the purpose of training competent professionals for the car repair sector.
Since its foundation in 2011, it has trained more than 50,000 individuals, 10% of whom are women, through its nine institutions in Brazil. They offer an extensive catalog of 30 courses taught by 420 teachers.
In 2022, they were able to train 15,000 people, and it is anticipated that by 2023 they will train another 20,000 people. My message is to dream big because, if we hadn't, we wouldn't be here today. Dreaming is fundamental; Dreaming big or small, it's the same work. It brings an energy that we end up making real. It's an important mindset for life," says one of the program's graduates.
Finally, Sandra Nalli, General Director and Founder of the Escola do Mecanico, assures that: "Being here in F1 is the materialization and continuation of a dream, and is the proof that women can be where they want, in the space they want, and go far. Never give up on mechanics. This is the driving force that moves the economy of this country, moves F1, moves the world."