The ABB FIA Formula E is gearing up for Season 8, and with it, good news comes. Ahead of a new action-packed campaign, the category and DHL have decided to continue their partnership for the future after renewing their agreement aimed to promote electric mobility and sustainable lifestyles.
In this way, the shipping company will continue to fulfill the role as a founding and logistical partner by transporting more than 415 tons of cargo for each race. Vehicles, batteries, media, recharging units and transmission equipment are among the essential elements for the FE.
However, it will not be a matter of simple transportation, as DHL focuses on customized multimodal shipping that suits the 100% electric single-seater category, increasing efficiency and considerably reducing the carbon emissions polluting the planet.
Related content: Maserati Makes History! Will compete in FIA Formula E
In addition, DHL will have exclusive rights to DHL & Formula E Together Green Award, which seeks to identify and reward a local hero related to sustainability at each race. Nominations will be accepted from individuals and organizations worldwide throughout the season and will be eligible for the inaugural award.
The winner will be revealed during the gala dinner in Seoul, South Korea, to successfully close Season 8. Through this recognition, DHL will seek to encourage and reward those people who are truly committed to making a positive change, so similar actions will spread to others.
In addition, other projects and activities will be addressed, such as the DHL's "Legacy Program": planting trees, encouraging community participation at the E-Prix and making murals with carbon-absorbing paints.
Diversity and gender equality will also be a trademark of the company, through the Girls On Track project to instruct females between the ages of 8 and 18 to develop a career as a motorsport driver.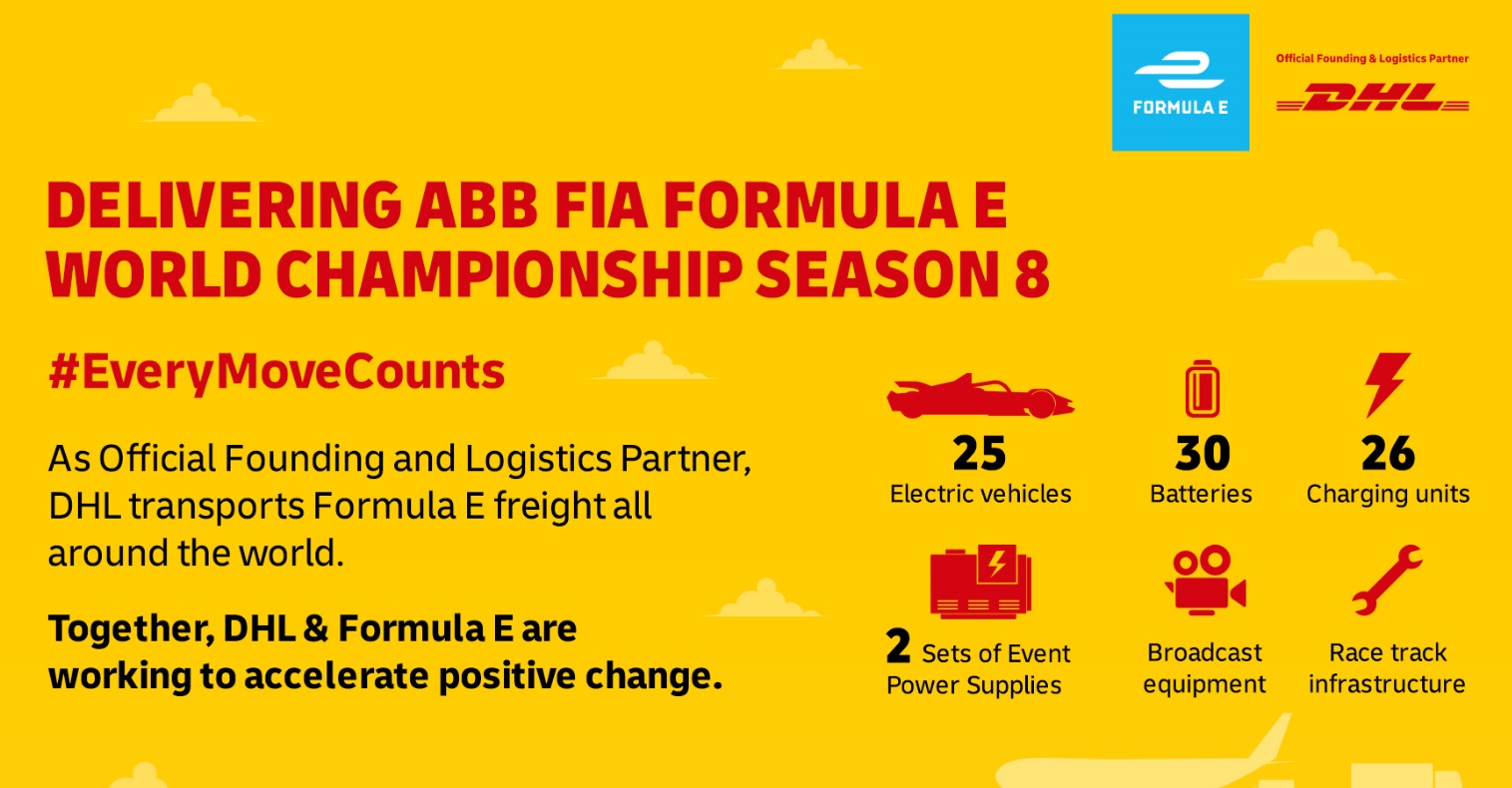 "DHL has been an integral partner of Formula E since the beginning; and we are delighted to expand and enhance our collaboration. Freight transport is a fundamental aspect of how FE works, and the company is driving new sustainable measures that are relevant across the logistics industry," said Jamie Reigle, CEO of the category.
Written by | Ronald Ortega