The COVID-19 pandemic continues to threaten any sporting competition that gets in the way. This is the case of the Formula E Eprix in Rome, which has aroused concern due to the strict measures imposed again in Italy by a new outbreak.
With these restrictions, the race could develop in the middle of a "curfew" for the locals. The joust weekend in Rome is scheduled for April 9-10, but government announcements in the country could make it more difficult to run that weekend smoothly.
Related content: Teams show more and more commitment to Formula E
On March 15, severe regulations were lifted across much of Italy, including Rome and the entire Lazio region, due to another wave of the coronavirus epidemic. This means, among other things, a full day curfew for people who live in the area.
In addition, the borders of all regions have been closed, which, although it would make it difficult to enter the Formula E field, one of the spokesmen for the series practically rules out that the competition cannot reach the capital.
Optimism for the competition
Despite all the obstacles along the way, the series management is optimistic for the competition and does not see much chance that this will have a greater impact on the development of the weekend.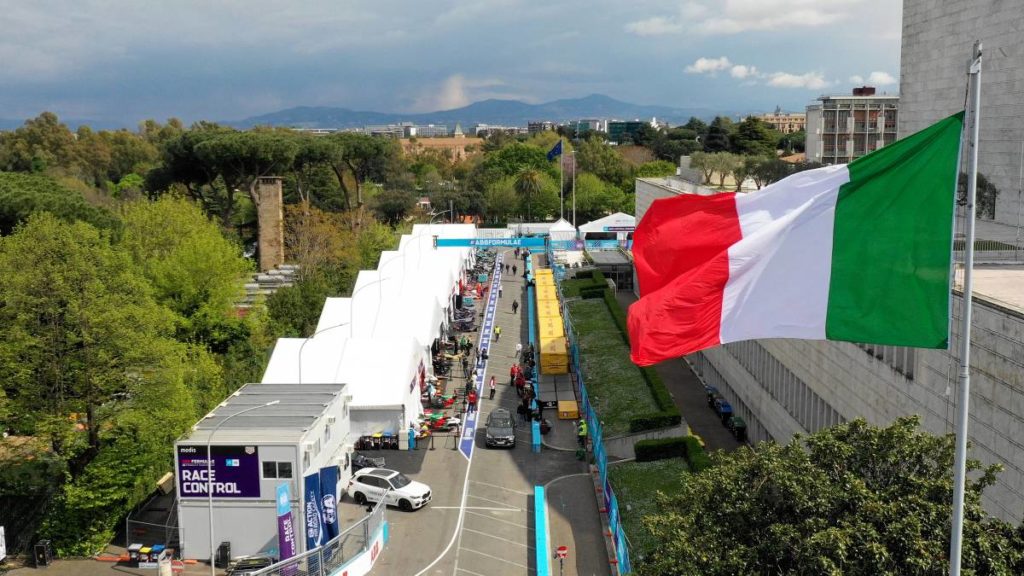 Alberto Longo, one of the founders of Formula E, said that they will continue to do everything possible to ensure a smooth running. For example, anyone traveling to the venue will have the PCR test done prior to departure and repeated later, during the race weekend, at the test site established by the series.
Furthermore, employees will not be able to contact the citizens of Rome, they will only stay in their hotel rooms and in the countryside. Likewise, they will only be able to access this last venue for the first time one day before the start of the weekend.
Written by I Jhonattan González