As part of the third edition of the virtual meeting organized by Green Racing News, Julia Pallé, Sustainability Director of Formula E, was part of the experts who addressed various topics regarding sustainable motorsports under the leadership of Juan Morán, Global Customer Director.
From its inception to the current eighth season, the category has grown exponentially over the years. Now, it is preparing to welcome a new batch of third-generation vehicles that will come into effect as of the next edition of the championship.
Greater power, efficiency, speed and lower impact. The Formula E car will bring a new racing concept, which hides a lot of activities performed off the track that are not seen in the race, but need to be highlighted.
Related content: Extreme E and Formula E Sustainability Director Analyzes Differences with Formula 1
"What is really unique about Formula E is that we were created with a purpose as the heart of the championship. The world doesn't need racing series, it needs a competition that helps in the advancement of electrification of the streets, because we have a big challenge which is mobility and climate change, especially because of the emissions that mobility is causing in the world."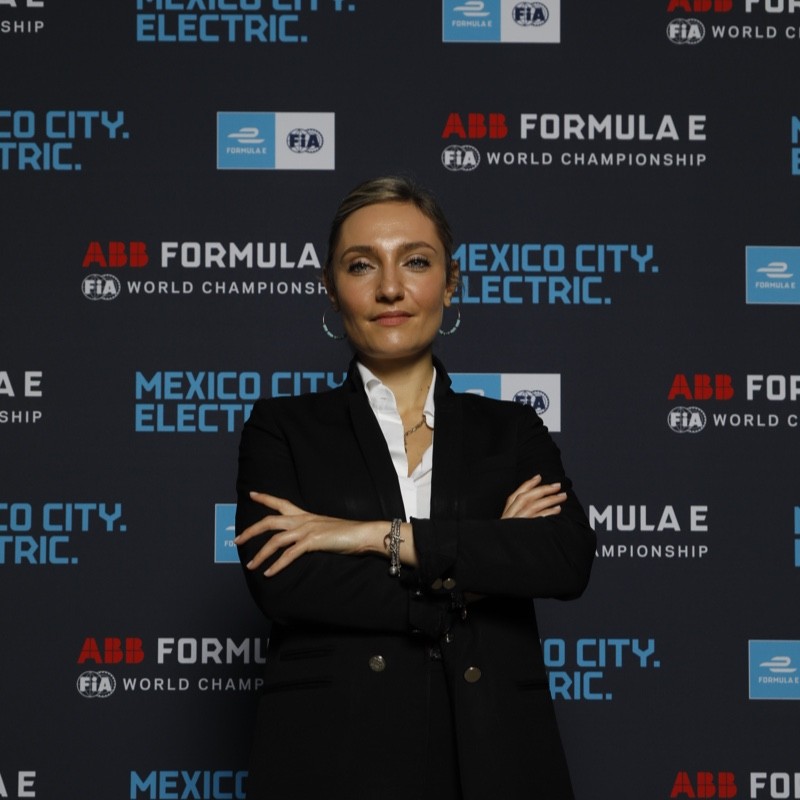 In its beginnings, the maximum category of electric single-seaters to promote the technology that is driven around electrified vehicles. Now, after years of experience and prestige, it serves as the "test unit" for automakers who want and need to innovate in terms of mobility and transportation.
All the experience and window of exposure offered by Formula E has led them to the Gen3 car, which was launched a few days ago and will serve, from Julia Pallé's perspective, as a stepping stone for motorsports as a pinnacle on what can be done on a racing, performance and sustainability level.
"The driving force of Formula E is to show that racing and reason can coexist without compromising (the environment). So that's what this (Gen3) vehicle is about."
Captivating the Mind, Heart and Soul of Fans
Pallé divides Formula E into two important elements: Racing excitement and sustainability. The first of these is obtained thanks to the competitiveness demonstrated on track with big names sitting in the car, who seek to be the champion at the end of each season, offering battles, tension, overtaking that lead fans to be captivated in mind, body and soul.
Second, internally, a sense of sustainability is cultivated due to all the initiatives and actions that Formula E executes, knowing that they can be part of something that benefits the planet in an imminent way by adopting small changes that derive in great solutions, such as using less plastic, recycling the one they have at home and consuming plant-based food, for example.
You can enjoy the full interview with Julia Pallé here:
Written by | Ronald Ortega