It seems that not only the E1 Series will have a daring and sporty design for the seas, as the Futur-E boat has surprised everyone for its shape as a car, as well as its 100% electric mechanics. It has been introduced by the CentroStileDesign studio, led by its founder, Davide Cipriani, as part of a sustainable future for the oceans.
The Futur-E is designed for tomorrow's mobility, but the creators did not leave aside elegance and aesthetics. The boat's shell is assembled by retractable panels that perform as hydrofoils, enabling it to develop considerable speeds when on the water, producing a height sensation as if it were floating.
These blades have been named e-Foils and have the ability to automatically extend underwater. The system is also extremely useful for transporting the boat inside a larger vessel.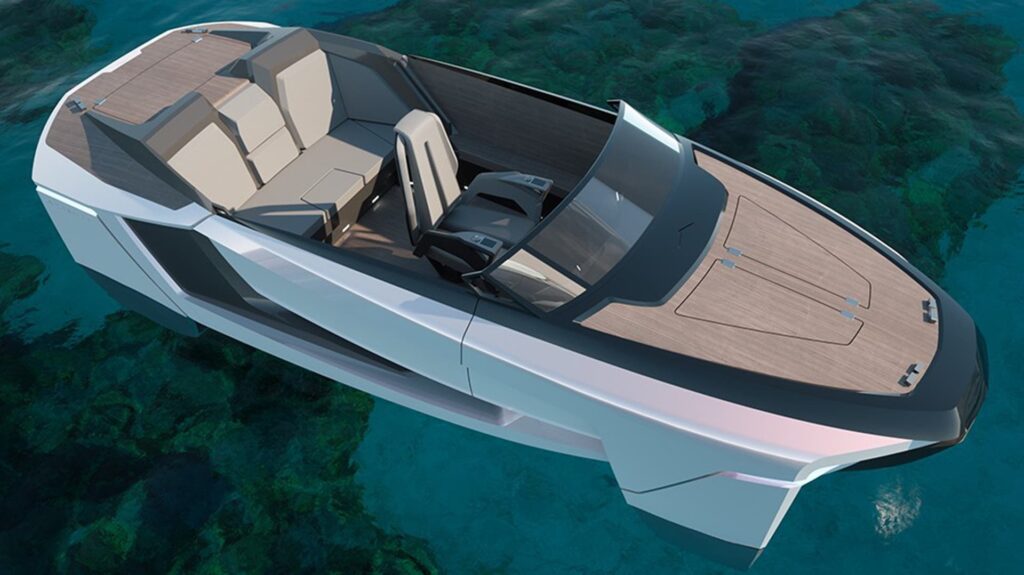 The hydrofoil technology brings two significant advantages to the Futur-E design. The first is speed, and the second is the comfort experienced by passengers on board, as minimal friction with the water prevents the bumps and jerky movements of a conventional boat.
Related content: Extreme E and Enel Foundation to support research to improve Sustainable Fishing
Aesthetically it has two options: A roofed and a non-roofed one. When selecting the closed version, you will have doors that look like a sports car, since its opening system is basically the same as the famous gull-wing hatches, making the boat look aesthetically luxurious.
Now, for those who opt for the open design, the Futur-E will have a wooden deck lined with a small front window that serves the purpose of protecting its passengers from the strong winds coming from ahead. Four occupants, including the pilot, will be able to fit in.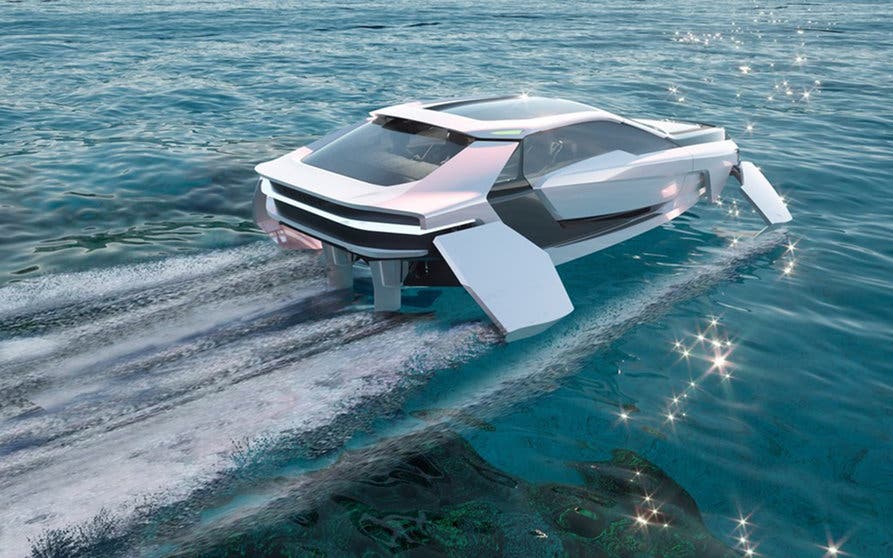 Futur-E: Mechanical Features
On the outside, it looks incredible, and on the inside, too. The Futur-E will be powered by outboard and inboard engines (depending on the angle of attack of the boat, whether on or above the water) connected to surface propellers. The maximum speed will be 30 knots (55 kilometers per hour) with the peculiarity that when reaching 8 knots (15 kilometers per hour), the hydrofoil system will come into operation.
For the moment, the boat is only an ambitious concept. However, CentrostileDesing could be ready to make it a reality, given that all tests and simulations, according to the company, have been passed with resounding success.
Written by | Ronald Ortega