Sustainability and carbon emissions reduction (CO2) have been key issues in European Commission (EC) latest meetings, looking for optimal regulations that will allow citizens to adapt to changes demanded by the planet.
The Commission's key objective is that, as from 2035, no polluting cars may be sold in the EU, and it is committed to electric motors to remove CO2 from roads. But an option has also emerged in a good way, such as the circulation of public transport powered by hydrogen.
Measures have been taken in order to oblige automakers to reduce pollution of their new cars and vans by 55% from 2030, compared to 2021 levels, and from 2035 onwards, equivalent to zero.
Related content: Jeep turns a classic into a sustainable SUV
The organization has considered installing at least one hydrogen refueling station every 150 kilometers on the European TEN-T road network by 2030.
A Major Commitment
Frans Timmermans, European Commission Vice-President for the Green Pact, said: "I see some car manufacturers considering hydrogen as a solution for passenger cars. I don't exclude that we may have a vehicle mix on our roads in the future".
Clean hydrogen, unlike hydrocarbon gases such as natural gas, releases steam and not CO2 either in its combustion or in its generation. But its production is more expensive than fossil fuels.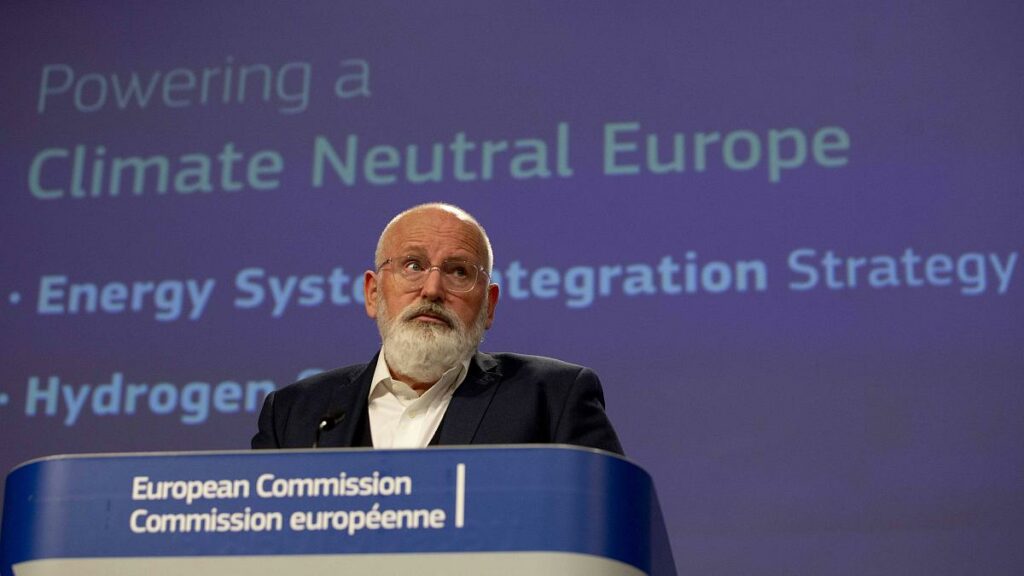 In the last few years, the Commission has created and financed two alliances to promote European battery and hydrogen industries, and the new Alternative Fuels Directive proposed by Brussels, to be negotiated with Member States and European Parliament, suggests to continue betting on this energy source for transportation.
Air Traffic
The European Union's work on sustainability is not only restricted to land transportation. The aeronautical sector, where hydrogen is expected to have less access, will present its own proposal on this fuel.
Meanwhile, airplanes will have to progressively mix sustainable biofuels with kerosene, which is currently almost non-existent due to its high price, according to European Commission's proposal.
The European Commissioner for Transport, Adina Valean, stated that everything related to aircraft transit "will be a winner in our strategy for greener transport". She pointed out that sustainable fuels' impact on air fares will not surpass 1% by 2030.
Read also: Ali Russell, a strategist who has spread Formula E and Extreme E's message around the world
Solar Power Europe industry platform chairwoman Walburga Hemetsberger emphasized that "this target, combined with appropriate support measures, could create the necessary market pull to accelerate renewable hydrogen's competitiveness against fossil-based solutions."
Following Commission's meeting, the next step is still awaited, EU approval, which for many will be a slow and complicated process.
Written by I Jhonattan González