Vancouver, Canada-based manufacturer Damon Motors announced it will build a clean-tech R&D plant in Surrey, British Columbia. The 110,000-square-foot, state-of-the-art facility, which is being developed in partnership with Bosa Commercial, will serve as the starting point for production of the ambitious HyperSport, the smartest and safest all-electric motorcycle in the world.
Damon already has two models available for pre-order: the HyperSport SX and HyperSport SE. Configured with 15kWh, the Hypersport SX develops 150 horsepower and offers a range of over 150 miles / 240 kilometers. Meanwhile, the HyperSport SE with 11kWh, produces 108 hp and can travel more than 164 kilometers.
"The electric superbike offers unmatched safety, comfort and performance with innovative technology and zero tailpipe emissions," highlights a Damon Motors release.
Read also: Official: Formula E will not be Racing in South Africa for 2022
The bike features the CoPilot Shift advanced warning system, transforming the riding position between sport and commuter modes while in motion, and HyperDrive, the world's first monocoque-built, 100% electric multi-variant powertrain platform.
Key Partnership for the Complex
About the important plant initiative for motorcycle tailoring, Jay Giraud, co-founder and CEO of Damon Motors noted that "as we accelerate a clean energy future with our electric vehicles, we are also introducing a cleaner, industry-leading manufacturing process."
"We are excited to produce our highly anticipated HyperSport motorcycles here in Surrey, British Columbia, and we expect this world-class facility to deliver the safest and cleanest high-tech premium motorcycles on the market," he added.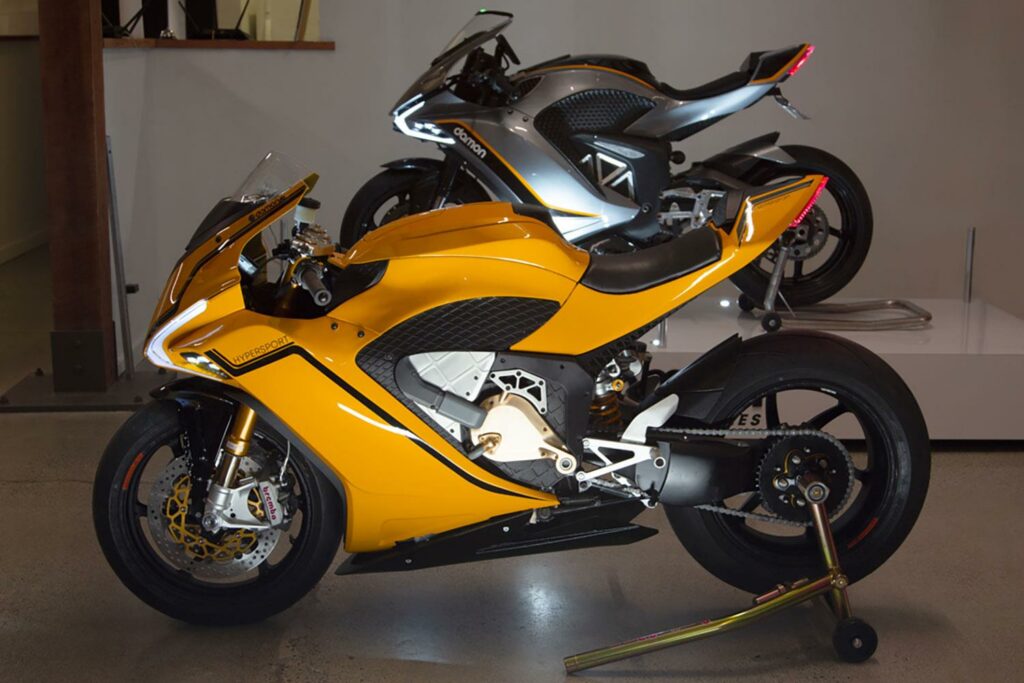 John Martin, Vice President of Bosa Commercial, expressed his enthusiasm for partnering with Damos. "This success story of a local start-up is a source of great pride for British Columbians, and we are pleased to be part of the strategy to keep Damon Motors thriving here at home."
Damon's new manufacturing plant is expected to stimulate the local Surrey economy with several hundred jobs. Projections suggest that by 2025, the complex will create more than 300 high-tech manufacturing jobs and more than 500 high-innovation office jobs.
Written by I Jhonattan González