It is now possible to carry a sustainable electric vehicle in your handbag. University of Tokyo scientists have made an incredible new development for personal mobility with their Poimo project.
The new creation combines micromobility and soft robotic technology on a vehicle called Poimo (short for Portable and Inflatable Mobility), which has emerged as an alternative to scooters, bicycles, motorcycles, among others.
Kawahara and Niiyama Laboratories from the University of Tokyo, together with mercari R4D, are responsible for the vehicle, which was developed without a lithium battery for lightweight purposes.

Read also: Heart Aerospace will supply 100 electric aircraft to United Airlines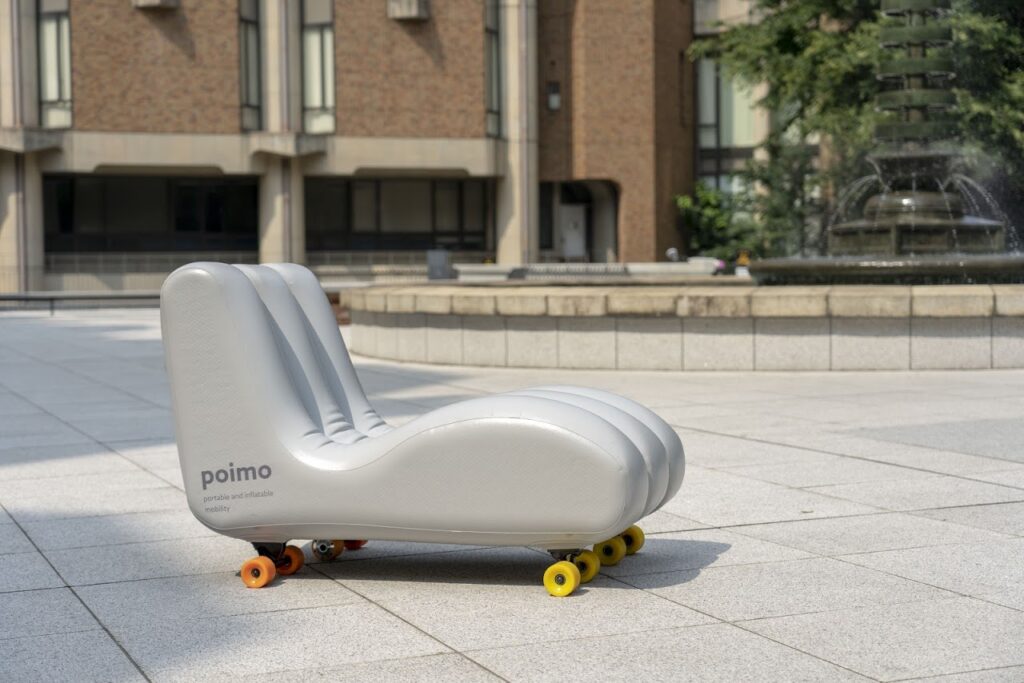 What drives Poimo?  
A wireless power system is responsible for propelling the inflatable structure's wheels, designed to connect people to public transport.  
How much weight does it support?  
Since Poimo is still a prototype, it has not yet been specified how much weight it could support in case it is commercialized on a mass scale.
So far, it is known to be made of lightweight material and strong enough to lift a few kilos, as well as to be inflated and deflated on a daily basis.
Poimo could be custom-made to fit each person, and manufactured in multiple forms, such as a bicycle or wheelchair, according to information provided by the scientists.

Written by | Osward Rubio